Daniel Bryan's retirement from WWE: Two years on and the debate remains relevant
By Jefferson Lake, WWE Editor
Last Updated: 10/02/18 8:18am
It was one of the most emotional retirements in wrestling history.
Unlike many previous retirements which had been done for storyline purposes or because a competitor was moving on to work elsewhere, this one was for real.
When Daniel Bryan stood in the Raw ring in February 2016 and addressed the Seattle fans, he did so with the heaviest of hearts.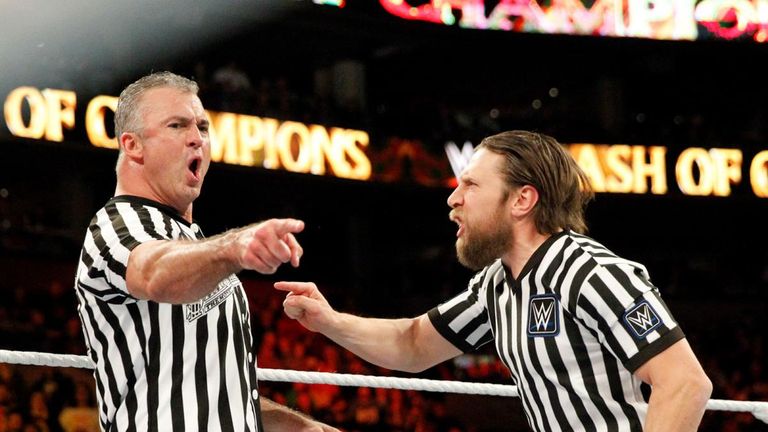 "I have loved this in a way that I have never loved anything else," he said, unsuccessfully fighting back tears as the crowd chanted the single word which had become synonymous with his underdog triumph against all the odds: "Yes".
Six months later and Bryan was made the on-screen general manager of SmackDown, a role in which he remains today. He has remained in the wrestling public's eye. Arguably that weekly reminder makes his continued non-clearance to compete even harder to take.
For the past few months he has been involved in a subtle power struggle with commissioner Shane McMahon, a storyline which has been built very slowly. Unusually slowly, some might say.
That pacing is either completely deliberate or because WWE thought Bryan might have been cleared to wrestle by this point, that it has been extended because the company is waiting for the medical green light.
It's all pure speculation but it could be both. It could be that one rare thing a lot of fans want, a long-term storyline leading to an epic pay-off in a big WrestleMania match.
What will have stung the most for Bryan in the past 24 months is that, despite being a professional for 16 years, he will still feel he has a lot to offer the world of wrestling.
"I had already had a great run and had done everything I wanted to and more, where Daniel's injury came right in the prime of his career," said Mick Foley in a recent interview.
In a sense he has already left a huge legacy in WWE, where his advancement of the cause of smaller, technical wrestlers is possibly responsible for the acquisition and promotion of AJ Styles to the company's top tier. You can probably also include the establishment of 205 Live as part of it too.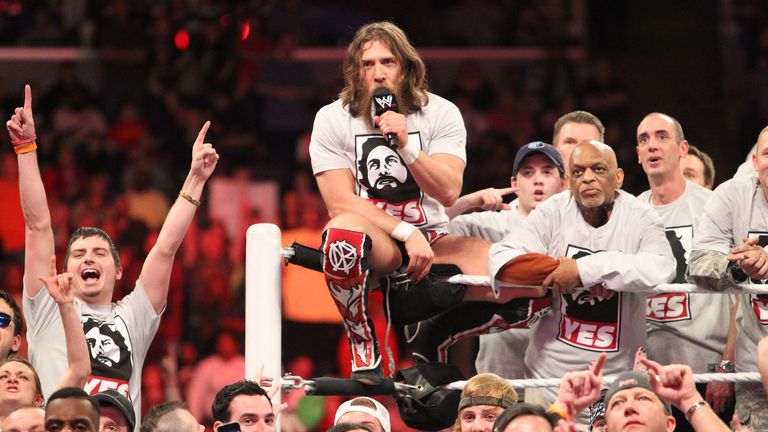 That will also contain a frustration too: WWE is a better arena for a Daniel Bryan-style wrestler to succeed than it has ever been. But Daniel Bryan can't compete in it.
As it stands nobody in WWE's medical department has given the thumbs-up to a return. "We serve the human being first," was Triple H's comment on the situation a month ago, in response to reports Bryan has been "cleared" by several independent doctors to return to the ring.
Bryan may soon face a huge decision about the direction in which he takes his career. He is in a very good position with the WWE and has a young family to consider but is currently living without the unique buzz of in-ring competition.
He was aware of his wider responsibilities at the time of his retirement, even though it was six months before his wife Brie would become pregnant with their daughter Birdie.
"I've been angry, I've been sad, I've been frustrated, I've been all of that," he said. "But today when I woke up this morning, I felt nothing but gratitude.
"I have gotten to do what I love for nearly 16 years. I am grateful."
Two years on from that speech and the prospect of adding to those 16 glorious years remains a total mystery. The debate, meanwhile, is still as relevant as ever.