WWE RAW: Braun Strowman & Big Show collapse ring
By Anton Toloui, WWE Editor
Last Updated: 18/04/17 1:46pm
Braun Strowman warmed up for his match against Roman Reigns at WWE Payback with an epic encounter against Big Show.
The two men, who combined weigh 54 stone, battered each other in the main event of RAW in a bruising match that ended up with the entire ring collapsing.
After kicking out of a knockout punch, Strowman recovered to get Big Show up to the top rope.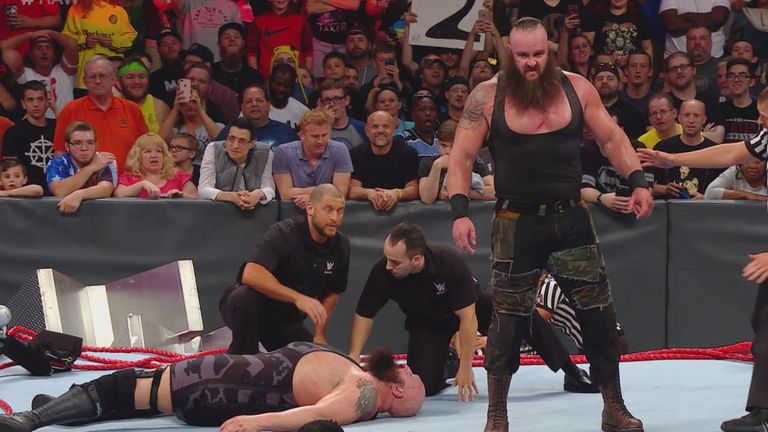 He then slammed his 7ft foe onto the mat, causing the entire ring to buckle, the ropes to come loose and the foundations to fall away.
The match officially ended in a no contest but it was Strowman that stood tall over his felled opponent in the middle of a destroyed ring.
Earlier in the night, RAW general manager Kurt Angle confronted Strowman to confirm he will face Roman Reigns at WWE Payback.
Strowman viciously attacked Reigns last week, pushing him from a 7ft ledge onto the concrete floor and then tipping over the ambulance he had been wheeled into.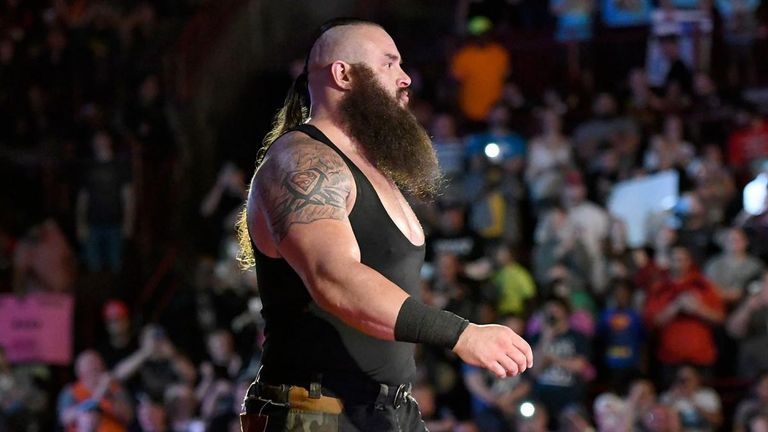 WWE confirmed Reigns had been left with a separated shoulder and cracked ribs but Angle insists he will be ready for WWE Payback, live on Sky Sports Box Office on April 30.