WWE champion AJ Styles: I'm not the best wrestler in the world
Last Updated: 22/03/18 1:08pm
AJ Styles regularly features at the top of fans' "best wrestler in the world" polls but the man himself does not believe he is worthy of such a billing.
WWE champion Styles is on course for a WrestleMania clash with Shinsuke Nakamura which is a "dream match" for many followers and one which is more than likely to steal the show at the biggest event of the year.
At 40, and having honed his wrestling craft with several companies in both North America and Japan, Styles has carved a reputation for himself as the best worker in the business.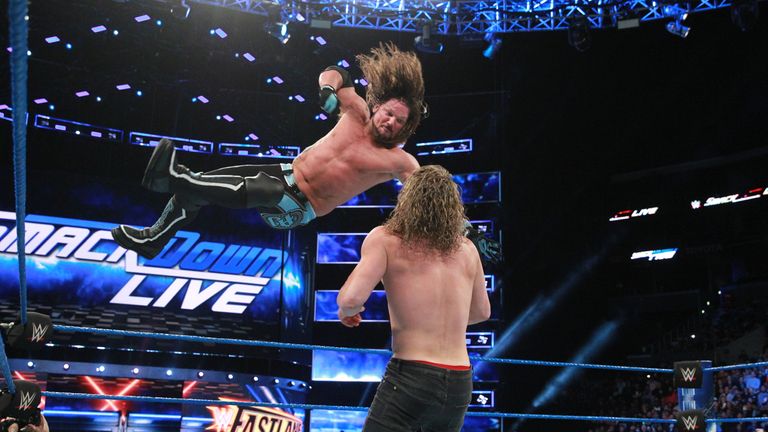 With every passing Box Office event, another exhibit is added to the pile of evidence to support that argument, whether his opponent is a power-based bruiser such as Brock Lesnar or a semi-active - but gladly bump-taking - competitor such as Shane McMahon.
Styles, however, when asked by Sky Sports if he agreed with the view that he is the world number one, said: "No, I would not agree with that.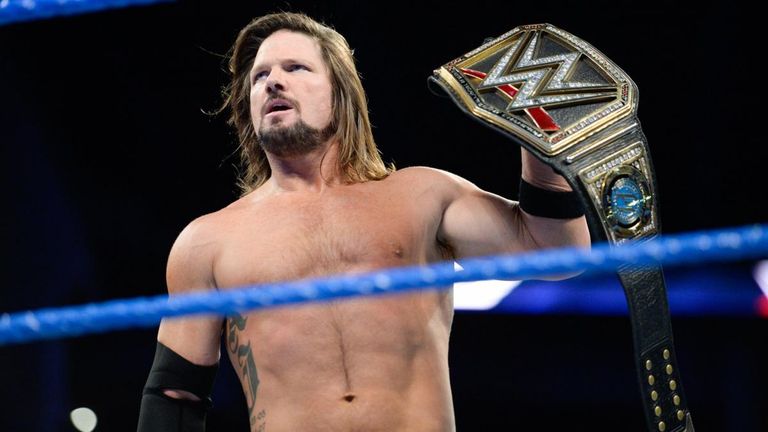 "I started to think I may never get that chance, that I may never be in WWE... you learn to live with it..."
AJ Styles
"I think there's still a lot to be learned by AJ Styles and you can't consider yourself to be the best when you've still got so much stuff to learn."
This year will be Styles' 20th as a professional but only two of those have been spent in WWE; Gainesville's favourite son has had to make his name away from the bright Stamford lights but that has hardly been to his detriment.
In fact, there is a solid argument that the time spent elsewhere on the wrestling circuit has made Styles into the competitor he is today.
Throughout that near two-decade run, he was content with life and had come to terms with the fact that his chances of joining the major league had consistently come and gone.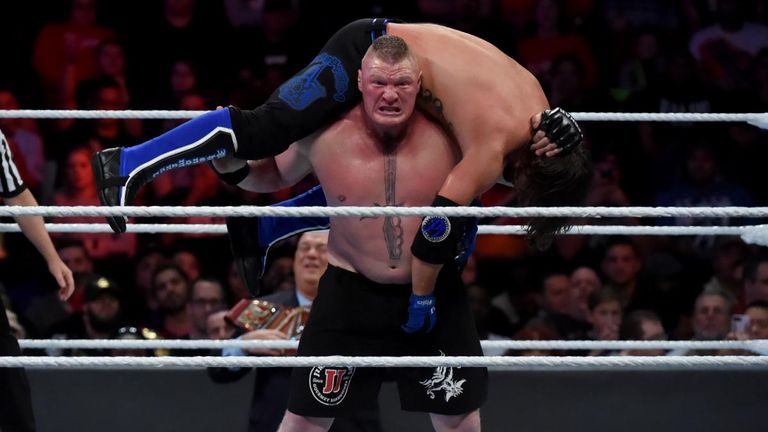 "There was never really that window of opportunity," he said. "You get in this business because you believe in yourself and I always saw myself being in the main event of WrestleMania at some point.
"But as it got later in my career I started to think I may never get that chance, that I may never be in WWE.
"Sometimes it doesn't happen and you learn to live with it. I had learned to live with it and I was living with it, I guess. I'd been successful in a lot of places I'd been.
"I was okay with that. But having been in WWE and being the WWE champion, it's very exciting and I'm really looking forward to WrestleMania. I can't wait. There's nothing bigger than the WWE."