Stephanie McMahon has defended WWE's decision to stage their Crown Jewel event in Saudi Arabia on Friday night.
Speaking exclusively to Sky Sports, McMahon talked about how it had been an "incredibly tough decision" for the company to press on with the event, which is live at 4pm on Friday.
WWE had faced criticism for continuing with their plans for the show in the wake of the global outcry regarding the murder of journalist Jamal Khashoggi.
Mr Khashoggi, a Saudi government critic who lived in the United States, was killed at the Saudi consulate in Istanbul on 2 October.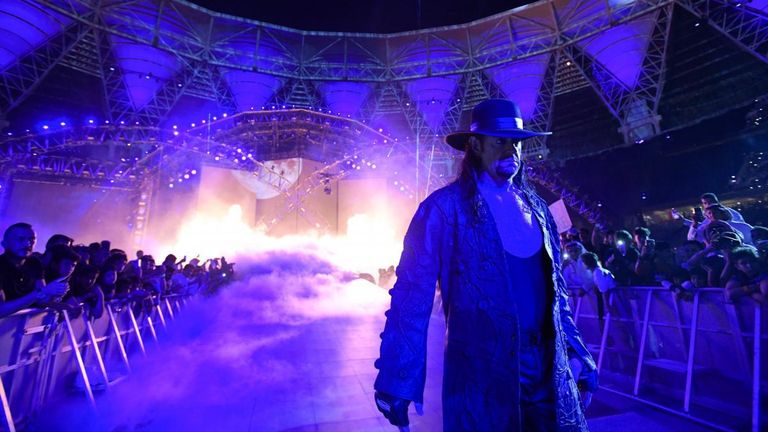 Saudi Arabia denied knowledge of Mr Khashoggi's whereabouts for nearly three weeks before admitting his killing had been "premeditated".
Some WWE fans have threatened to boycott the event but it will be staged, with the return from retirement of Shawn Michaels after eight years the feature match.
"Moving forward with Crown Jewel in Saudi Arabia was an incredibly tough decision, given that heinous act," chief brand officer McMahon said.
"But, at the end of the day, it is a business decision and, like a lot of other American companies, we decided that we're going to move forward with the event and deliver Crown Jewel for all of our fans in Saudi Arabia and around the world."