WWE SmackDown: Big loss for Charlotte Flair to Sonya Deville
Last Updated: 05/12/18 8:02am
Charlotte Flair was pinned by Sonya Deville in a tag-team match in a major upset ahead of TLC on last night's SmackDown.
After their contract signing to face women's champion Becky Lynch surprisingly ended with no violence and only harsh words, Flair and Asuka were paired together for a two-on-two match with Deville and Mandy Rose.
The match was largely even until Flair mistakenly kicked Asuka off the apron, believing her to be Rose.
That led to Asuka wiping out her WrestleMania conqueror with a sliding kick after a roll-up attempt, and Deville swooped in for the cover and a huge victory.
Lynch looked nonplussed at ringside and will get the opportunity to scout both of her TLC opponents next week when they face each other in a singles match.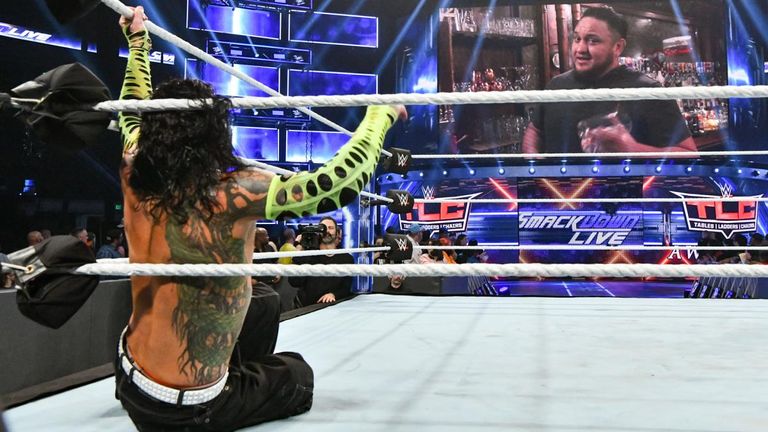 Samoa Joe proves costly to Jeff Hardy
Jeff Hardy and Randy Orton were in the midst of an intense match in which the advantage swung back and forth several times when Samoa Joe made his presence felt.
Hardy had Orton lined up on a ringside table for a swanton bomb off the top rope when a live video began of Joe working behind a bar and warning of the dangers of excess drinking.
It was enough of a distraction for Orton to plant Hardy with an RKO and collect the win, and leave the Samoan Submission Machine laughing into his beer.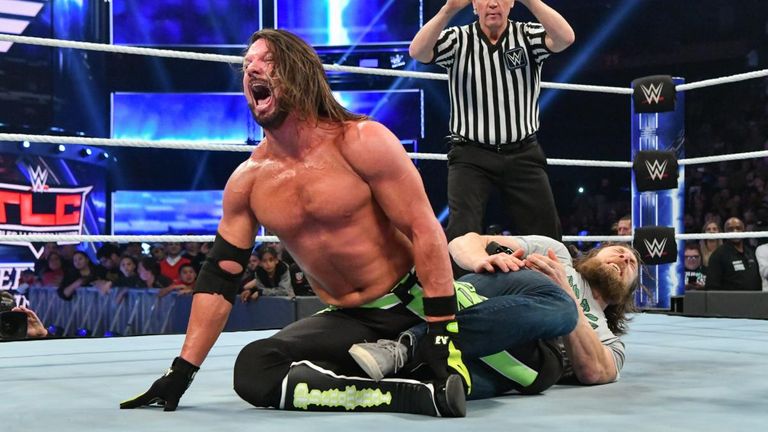 Daniel Bryan viciously assaults AJ Styles
Having wrapped up a fairly routine win over The Miz, AJ Styles found himself on the receiving end of a particularly savage post-match attack from his TLC opponent, WWE champion Daniel Bryan.
Bryan targeted Styles' knee with a chop block, several ringpost shots, a Heel Hook and another final chop block for good measure.
He then took to the mic to accuse the Austin crowd of being fickle and not showing his new character love as the boos rang out around the arena.