Luke Davenport in induced coma after British Touring Car crash
By Andy Charles
Last Updated: 11/06/17 10:22am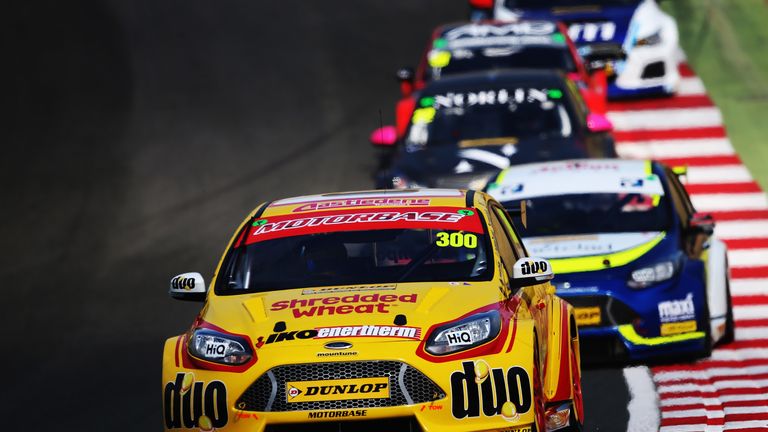 British Touring Car Championship driver Luke Davenport is in an induced coma following a horrific crash during qualifying at Croft.
Davenport and Jeff Smith had to be cut from their cars after a multi-car incident at the North Yorkshire circuit on Saturday.
A third driver, Aron Taylor-Smith, was knocked unconscious and had to be helped from his car, and he was diagnosed with a fractured leg at the James Cook Hospital in Middlesbrough.
None of the injuries is "immediately life threatening" according to a statement from BTCC organisers TOCA.
The statement read: "Luke Davenport is currently in intensive care in an induced coma, and is in a serious but stable condition, with multiple chest injuries, lung damage, broken right leg, broken pelvis, broken right arm and concussion.
"Jeff Smith is in a serious but stable condition, with multiple chest injuries, extensive shoulder injuries, broken left arm and concussion.
"Aron Taylor-Smith suffered a fracture to his left leg and concussion. He was closely monitored in hospital and was released late last night.
"All of the above injuries, whilst very serious, are not immediately life threatening.
"We would like to thank the BTCC Medical Team, marshals, Croft Circuit staff, Air Ambulance crews and all staff at James Cook Hospital.
"Everyone within the BTCC sends their best wishes to all three drivers for a speedy and full recovery."