MotoGP champion Valentino Rossi suffers double leg break in training accident in Italy
By Mark Ashenden
Last Updated: 01/09/17 12:50am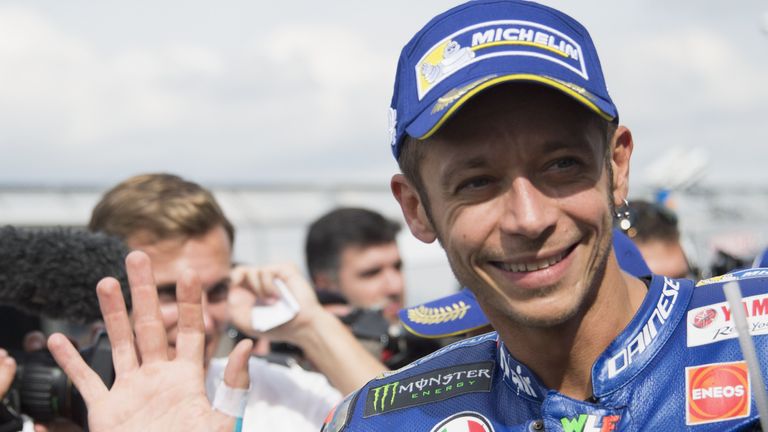 Seven-time motorcycle world champion Valentino Rossi has broken his right leg in two places in an enduro training accident in Italy.
His Movistar Yamaha team released a statement on Thursday night saying the 38-year-old Italian would have surgery "as soon as possible".
They added that Rossi, fourth in the standings, had "displaced fractures of the tibia and fibula of his right leg".
The accident took place close to his home town of Urbino, in the east of Italy, and he had been taken to hospital there.
"I spoke to him, his leg really hurts and Valentino is not optimistic ... it's a disaster," his father, Graziano Rossi, told Italian national news agency Ansa.
It was the same leg Rossi broke in 2010, in a practice session at Mugello, ahead of his home grand prix.
He was third at Silverstone on Sunday in his 300th premier class grand prix and is 26 points behind series leader Andrea Dovizioso with six races left.
Rossi now seems highly likely to miss the next race in Misano on September 10. His team will reveal further details of his condition on Friday morning.