MotoGP officials blame Silverstone surface for British GP cancellation
By PA Sport
Last Updated: 26/08/18 8:18pm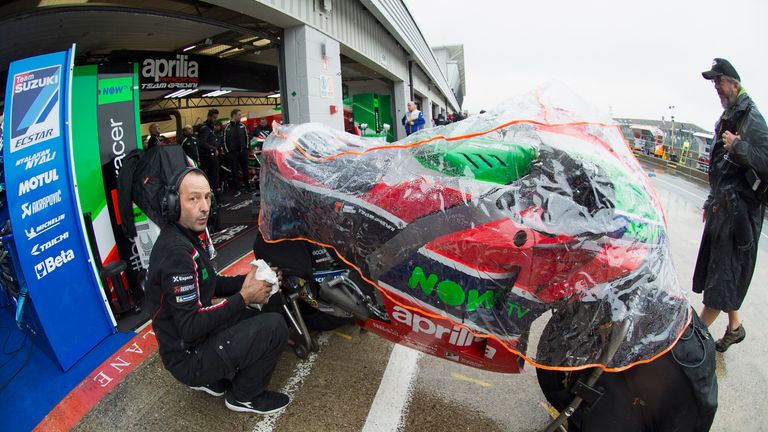 MotoGP officials admitted Silverstone's new surface was to blame for the cancellation of Sunday's British Grand Prix.
The start time of the race had been brought forward by 90 minutes because of heavy rain in the forecast, but that rain duly arrived and left standing water on parts of the track.
The race was put back several times but eventually cancelled just after 4pm.
MotoGP race director Mike Webb told a press conference that the surface at Silverstone, which was laid in February, was responsible for making the track unsafe for racing.
"We've had a number of years' experience here in very wet conditions recently with the old surface and have been able to run races," said Webb.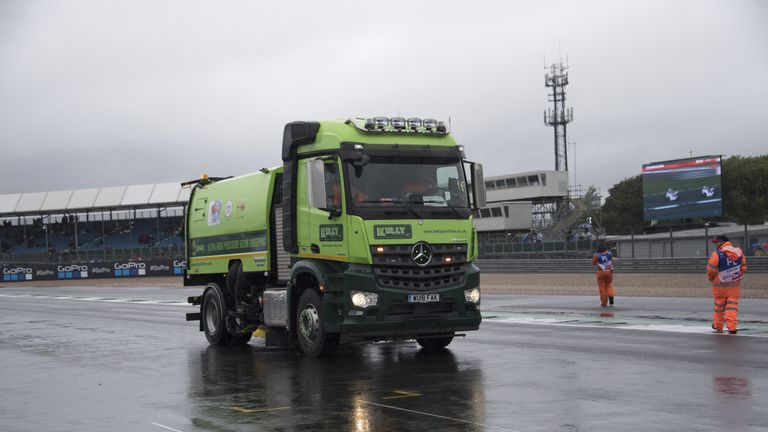 "This year, with the new surface, is the first time we've encountered quite so much standing water in critical places on the track. So yes it's a direct result of the track surface.
"The staff have done an unbelievable effort over the whole weekend to try and make the track safe and until the last minute they were still working, but unfortunately we couldn't battle nature.
"We obviously want to have a British Grand Prix. The climate of the area means we've got to expect rain and the surface has to be able to handle it."
Pramac Ducati rider Jack Miller and Johan Zarco [Tech3] were in favour of the race going ahead, but were overruled by the overwhelming majority of riders present in a safety commission meeting.
Miller said Tito Rabat's crash in practice, in which he suffered a broken leg, had been a factor in the decision.