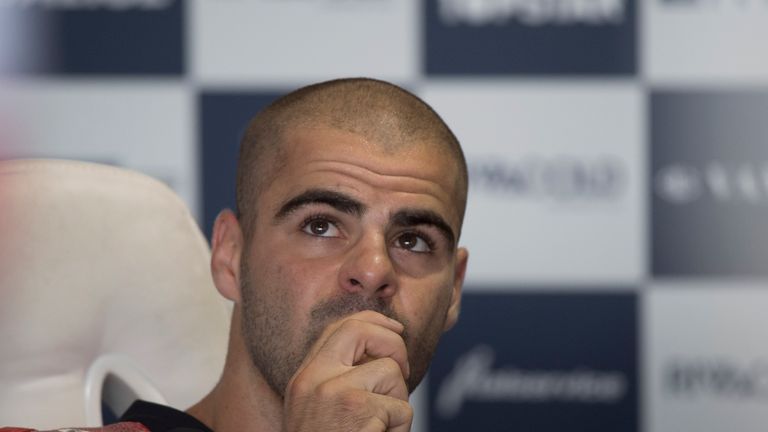 Motorcycling's world governing body has withdrawn the licence of Italian Moto2 rider Romano Fenati until the end of the year after he grabbed a rival's brake lever at 135mph during a race.
The International Motorcycling Federation (FIM) said in a statement that the 22-year-old and his lawyer attended a meeting at the FIM's Swiss headquarters on Tuesday to explain his actions.
The FIM emphasised its concern for the safety of all riders and reminded Fenati of his responsibilities to fans and young people.
"Following the discussion with the rider and his representative, the FIM decided to withdraw Mr Fenati's FIM licence until the end of the current calendar year," it said.
"A new FIM licence for the 2019 season may be granted to him subject to the conditions laid down in the FIM regulations."
Fenati has already been suspended by his national federation and had his domestic licence revoked.
The rider's contract with the Marinelli Snipers Moto2 team was terminated after the incident during the San Marino Grand Prix at Misano on September 9.