Jack Harvey targeting top 10 results during 2018 IndyCar campaign
British driver will contest at least six races with Michael Shank Racing
By William Esler
Last Updated: 18/12/17 11:04am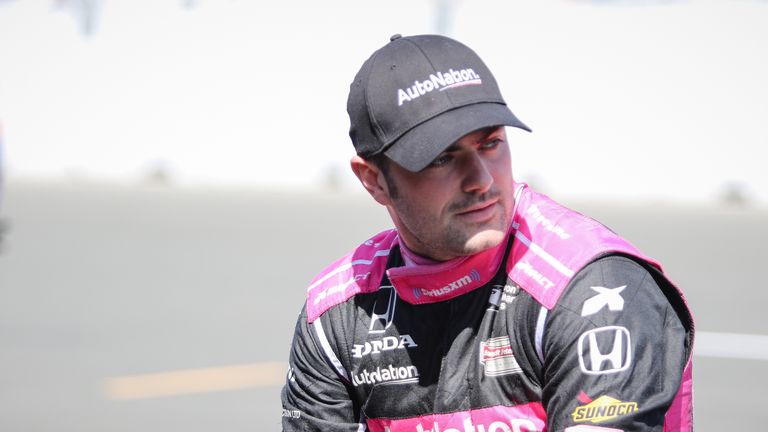 Jack Harvey is aiming for top 10 results in IndyCar in 2018 after securing a deal to contest at least six races with Michael Shank Racing.
The British driver has not raced full time since finishing second in Indy Lights in 2015, but did contest the Indianapolis 500 and the final two races of the 2017 IndyCar season.
"There was a huge degree of relief," Harvey told Sky Sports. "Relief that we have a campaign secured for 2018, as at the end of the day all I want to do is race!
"And relief that it's now announced and is public knowledge and that I can talk about it freely. That feeling of relief has now moved onto excitement! I am so happy to be racing in IndyCar again and cannot wait to be racing again from March.
"There's lots to keep me busy between now and then though, with building the car, testing, taking part in sponsor events etc. etc. I have actually been with Mike and the team last week and, like me, they just can't wait to get started."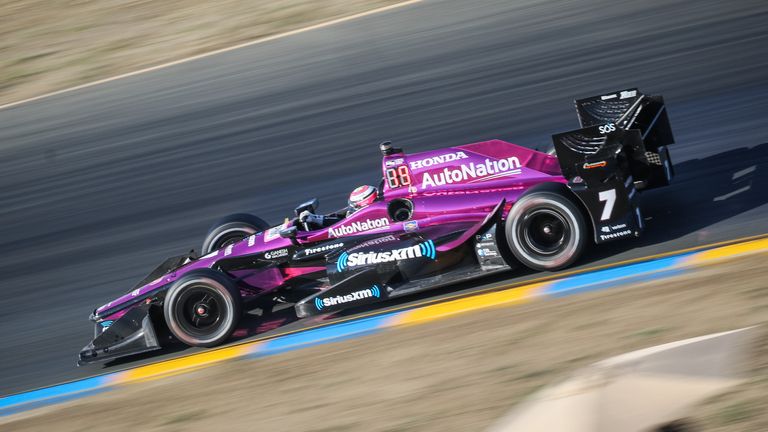 Harvey will be on the grid at the season-opener in St Petersburg, the third race of the year on the streets of Long Beach, in the Indy 500, the 13th round at Mid-Ohio and the final two races at Portland and Sonoma.
That means Harvey will miss five of the six oval races on the calendar, but he says it was not intentional to stick to road courses.
"There was no decision to avoid the oval rounds," he explained. "The races that we have announced to date make sense for my sponsors as they are key markets for them. For example, AutoNation's home is Florida. I enjoy racing on both street circuits and ovals and am incredibly happy to be racing at the 500 again."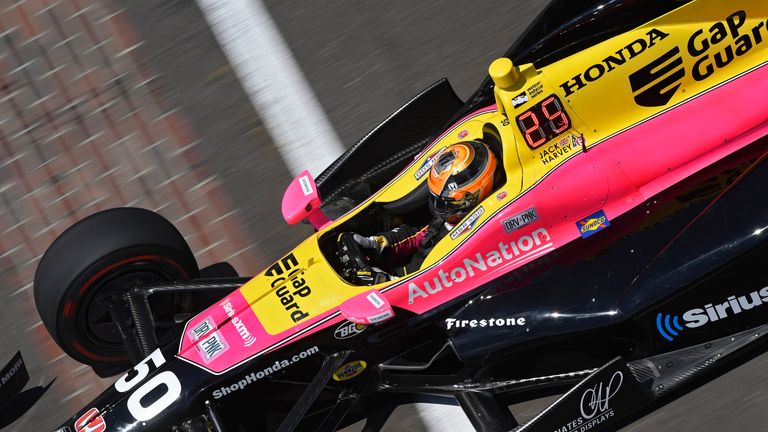 Harvey's best finish in IndyCar came at Watkins Glen when he was 14th, but he is targeting even better results in 2018.
"There are a lot of really good drivers and teams in IndyCar so doing a partial season our goals are to run consistently well in qualifying and the race," the Lincolnshire-born racer said.
"In terms of results, if we can be racing inside top ten then we will be pleased."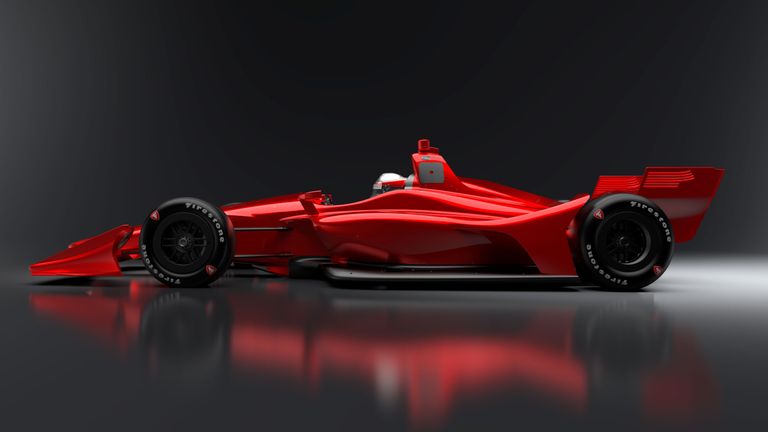 IndyCar will have a new look in 2018 with a new standard aero kit being introduced to all cars.
"I think it looks incredible! From a superficial point of view, it's a car that fans can get excited about just by looking at," said Harvey.
"I haven't driven it yet but the feedback I have received has been really positive. The very early signs are that the changes are really positive and could make the racing much closer. It looks like a really cool racing car and one I am excited to be racing.
"The general feeling is that it is less reliant on down-force so the cars shouldn't create as much dirty air so the cars can run closer, which in turn should make the racing more exciting for everyone."