Trident terminate contract of Haas junior Santino Ferrucci
American received ban for deliberately crashing into his team-mate
By William Esler
Last Updated: 18/07/18 8:31pm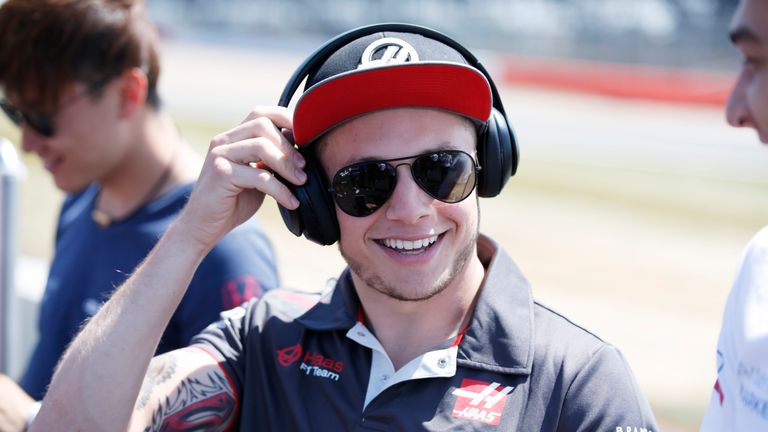 Trident have terminated the contract of Haas junior driver Santino Ferrucci after he received a four-race ban for crashing into his team-mate Arjun Maini after the F2 Sprint Race at Silverstone.
Ferrucci also received a fine from the stewards at Silverstone for driving from the support pits to the race pits with a glove off while using a mobile phone. He declined to attend stewards hearings.
The 20-year-old also responded to a Sky F1 tweet of the incident, stating that his team-mate cries on the radio.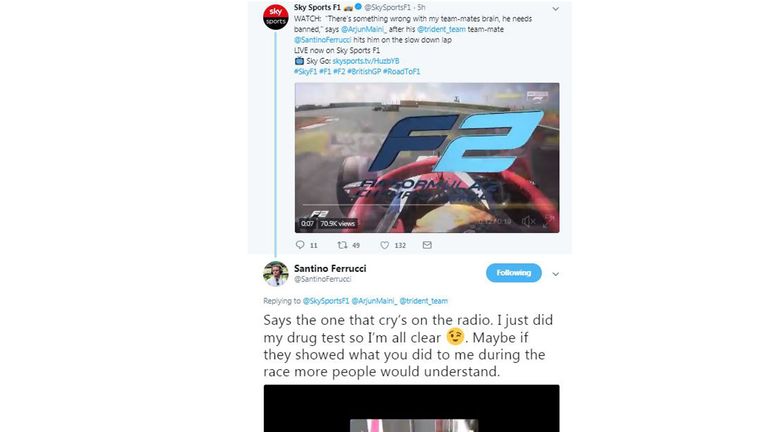 In addition to the Silverstone incidents, Trident say that the American driver has defaulted on payment for his seat and questioned how he was able to fund an IndyCar drive in Detroit during that time.
'Trident Motorsport informs to have communicated to Santino Ferrucci and to its guarantor, a company represented by Mr. Michael Ferrucci, the termination of the contract with the Team,' read the team's statement.
'This decision was motivated by the events - which are now of public domain - occurred at Silverstone, as well as by the serious breach of Driver's payment obligations.
'Since the beginning of the championship, the Driver justified its payments' default with alleged failure by his sponsors to fulfil their obligations. It seems weird that, despite such kind of issues, Santino Ferrucci had the resources needed to enter the Detroit INDY race from June 1st to 3rd while, at the same time, he was not honouring his agreement with Trident Motorsport.
'Trident gave mandate to its lawyers in order to activate all the procedures needed to fully recover its credits towards the driver.'
Haas are yet to decide on Ferrucci's future with the team.