Haas yet to decide if Santino Ferrucci will remain development driver
Trident have terminated American's F2 contract
By William Esler
Last Updated: 18/07/18 8:25pm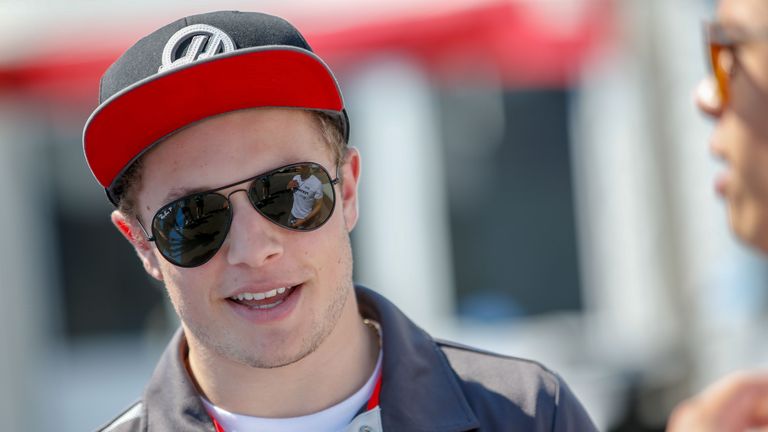 Haas are yet to decide whether Santino Ferrucci will remain as their development driver.
The American was given a four-race ban and fined after the stewards ruled he had deliberately crashed into the back of his Trident team-mate Arjun Maini following the F2 Sprint Race at Silverstone and the team gave evidence to say it was premeditated.
In addition Ferrucci was also found to have removed a fireproof glove to use a mobile phone while driving from the old Silverstone pits to the new one.
Trident also said that Maini and his family had been subjected to "unsportsmanlike and above all uncivilized behaviour" from Santino Ferrucci and his father.
The Italian F2 team terminated Ferrucci's contract on Monday.
His future as Haas' development driver remains unclear with the team still gathering information, but say they are focusing on the forthcoming German and Hungarian Grands Prix.
In a statement issued to Sky Sports F1, Team Principal Guenther Steiner said:
"Haas F1 Team remains committed to gathering all of the facts and having in-person conversations with all the individuals involved in the situation. We are being diligent, but our priority is the last two races before the summer shutdown.
"While we want a better understanding of everything that took place, we aren't in a hurry because the German and Hungarian Grands Prix are, quite frankly, more important."