After missing 11 games through injury, Stephen Curry has returned to the Golden State Warriors line-up and immediately produced MVP-calibre play.
Live NBA: Golden State @ Milwaukee
In his absence, the Warriors wobbled to five wins and six losses, relying heavily on the scoring of Kevin Durant and Klay Thompson with mixed results. The defending NBA champions, also missing the hard-nosed tenacity of the injured Draymond Green, did not muster a single road victory in November.
If Warriors coach Steve Kerr was concerned about his faltering team, those worries have been quickly extinguished by the return of Curry.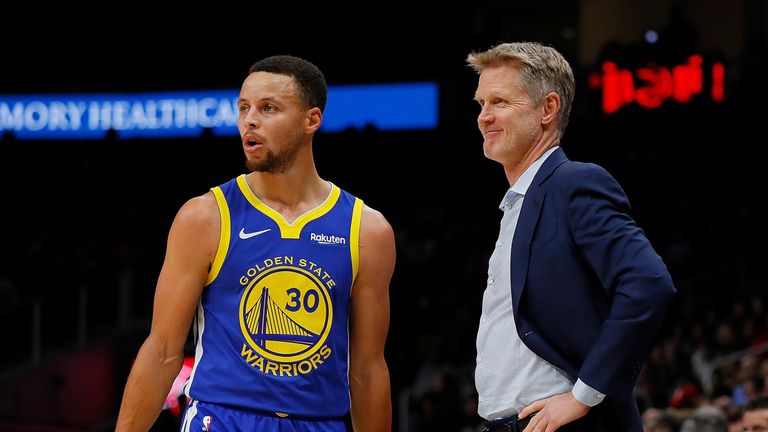 The two-time regular season MVP spent October making a mockery of pre-season predictions suggesting neither he nor team-mate Durant were legitimate contenders for the NBA's premier individual accolade (because they would effectively take votes from each other).
Curry's route to a third Most Valuable Player award is to produce a season no one has seen before. He did that in October, averaging in excess of 50 per cent on made field goals and made three-point shots and over 90 per cent from the free-throw line.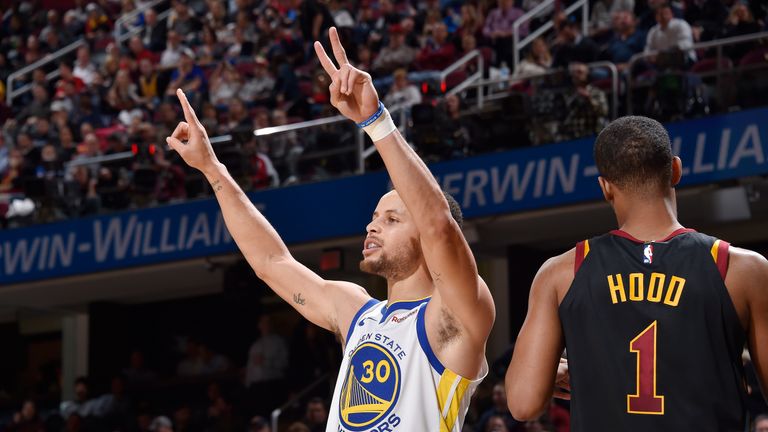 No player has completed a 50/50/90 season in NBA history.
Since returning to action in a 111-102 loss against the Detroit Pistons on December 1, Curry picked up where he left off, posting 53.4 field goal percentage, a 54.5 per cent three-point shooting percentage and an unerring 95.0 per cent free throw shooting percentage.
Against the lowly Atlanta Hawks, Curry supplied an ultra-efficient 30 points on 10-of-17 shooting (including 6-of-10 from three and 4-of-4 from the charity stripe). He was even better against the struggling Cleveland Cavaliers, going off for 42 points on 11-of-20 shooting (9-of-14 from beyond the arc, 11-of-12 from the line).
The Warriors cruised to victory in both encounters.
The best shooter the game has ever seen hasn't missed a beat on his return, suggesting - assuming he remains healthy - he has a legitimate shot at what, before his emergence as the game's transformative star, was considered an unfathomable, unattainable individual season accomplishment.
Curry's return has also enabled the Warriors to rediscover the fluid, team-oriented play that has characterised their championship runs.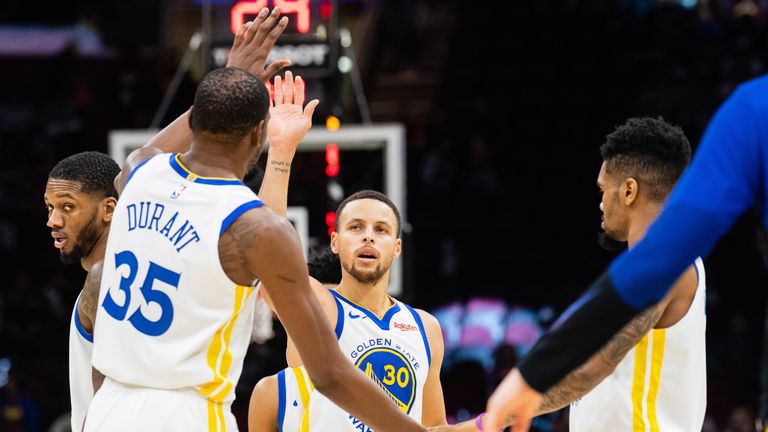 What makes Curry truly special is his ability to combine individual scoring prowess with unselfishness and the willingness to make his team-mates better.
From the start of the season until the end of November, the Warriors' offensive rating (average points scored per 100 possessions) was 118.8 in games in which Curry played compared to 108.5 in games he missed.
Curry's presence makes his team-mates' shooting better as his elite distribution gets them easier shots.
In October, with Curry in full flow, the Warriors averaged 30.7 assists per game. That figure fell to 26.0 per game in November as Curry appeared in just three of Golden State's 14 match-ups.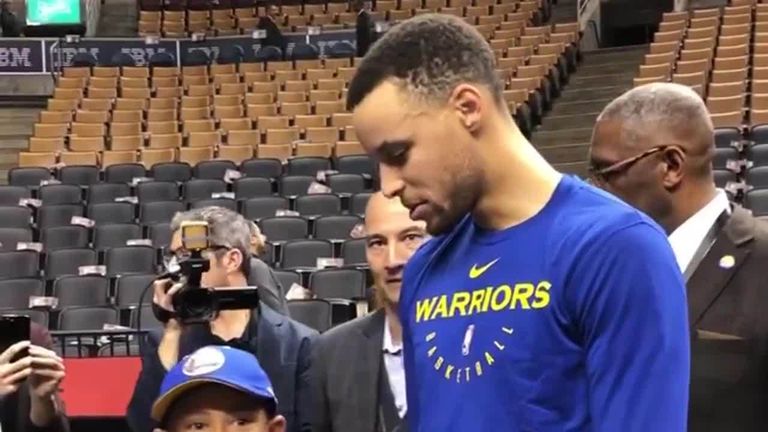 With Curry back in the line-up, that figure has already risen to 28.3 across three December fixtures to date.
As Draymond Green told the San Francisco Chronicle during Curry's absence: "Steph isn't just a big part of our system, he is the system".
Curry's next test will come against the Milwaukee Bucks, who hammered the Warriors 134-111 in Oakland on November 9 after the All-Star guard left midway through the third quarter with the injury that would ultimately cost him 11 games.
With Curry back on the court and firing on all cylinders right away, the Warriors are well set to avenge that embarrassing loss.
Friday night's games
Denver Nuggets @ Charlotte Hornets, 12am
Philadelphia 76ers @ Detroit Pistons, 12am
Indiana Pacers @ Orlando Magic, 12am
Toronto Raptors @ Brooklyn Nets, 12:30am
Sacramento Kings @ Cleveland Cavaliers, 12:30am
Olkahoma City Thunder @ Chicago Bulls, 1am
Memphis Grizzlies @ New Orleans Pelicans, 1am
Los Angeles Lakers @ San Antonio Spurs, 1:30am
Miami Heat @ Phoenix Suns, 2am
Golden State Warriors @ Milwaukee Bucks, 2:30am, live on Sky Sports Arena
Sky Sports is the new home of the NBA in the UK with live coverage throughout the week, including selected live games free to all Sky subscribers via Sky Sports Mix.
And www.skysports.com/nba will be your home for news, reports, video and features throughout the season while you can follow us @SkySportsNBA