Toronto Raptors snapped a two-game losing streak and extended their lead at the top of the Eastern Conference with a blowout victory over the Los Angeles Clippers.
Tuesday night's results
Toronto Raptors 123-99 Los Angeles Clippers
Portland Trail Blazers 103-111 Houston Rockets
Phoenix Suns 86-111 San Antonio Spurs
Toronto Raptors 123-99 Los Angeles Clippers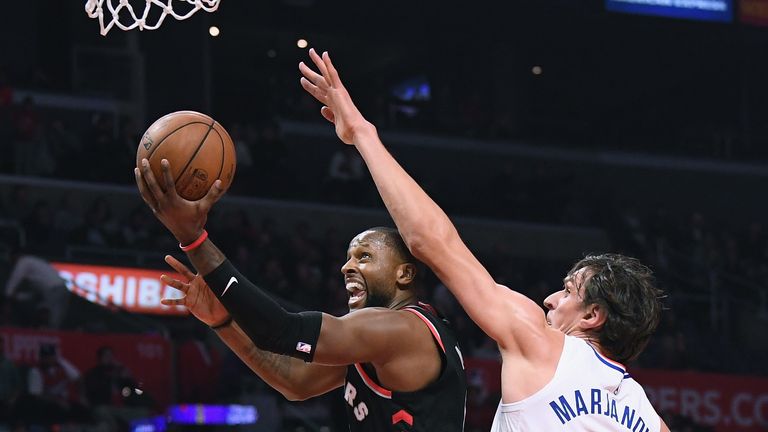 Serge Ibaka had 25 points and nine rebounds as the visiting Toronto Raptors ended a two-game losing streak with a 123-99 win against the Los Angeles Clippers on Tuesday night.
Kyle Lowry came in 4-for-28 from the floor over the past four games, but shot 8-for-13 while scoring 21 points. Jonas Valanciunas added 16 points off the bench and Pascal Siakam finished with 13 points for Toronto.
Boban Marjanovic scored 18 points and fellow reserve Tyrone Wallace finished with a season-high 15 points to lead the Clippers. Danilo Gallinari led the starters with 11 points and Tobias Harris finished with 10, well below his season average (21.4).
The Eastern Conference-leading Raptors played without Kawhi Leonard, who has not played in games on consecutive days this season. Toronto play defending NBA champions the Golden State Warriors on Wednesday night.
Fred VanVleet moved into the starting lineup and finished with a career-high 14 assists, including 10 in the first half, when the Raptors shot 63.8 per cent from the floor.
Toronto led 70-57 at the break and the Clippers never pulled any closer. Ibaka's dunk made it 81-61 with 7:57 left in the third quarter, and the Clippers' largest deficit of the season grew further when Lowry made a three-pointer to make it 103-71 with 1:02 left in the third.
The Clippers played without sixth man Lou Williams, who is averaging about 17 points a game. Williams is expected to miss two to three weeks with a left hamstring injury, coach Doc Rivers told reporters earlier in the day.
Portland Trail Blazers 103-111 Houston Rockets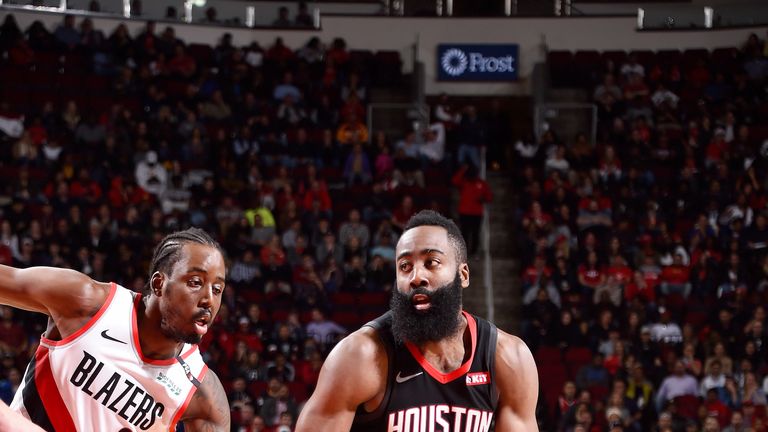 James Harden scored a team-high 29 points, but it was a maligned group of reserves who helped carry the host Houston Rockets to a come-from-behind 111-103 victory over the Portland Trail Blazers on Tuesday.
Following a change in their starting lineup, with guard Eric Gordon replacing James Ennis, the Rockets received 37 points from their bench. Gerald Green (13 points), Danuel House Jr. (12) and Nene (10) all scored in double figures to help Houston snap a three-game skid.
The Rockets' four-man bench shot 15 of 22 from the floor, and with Houston trailing 78-75 late in the third quarter, inspired a 25-5 run that stretched into the fourth. Green and House were instrumental during that stretch as the Rockets built a 100-83 lead before Portland rallied.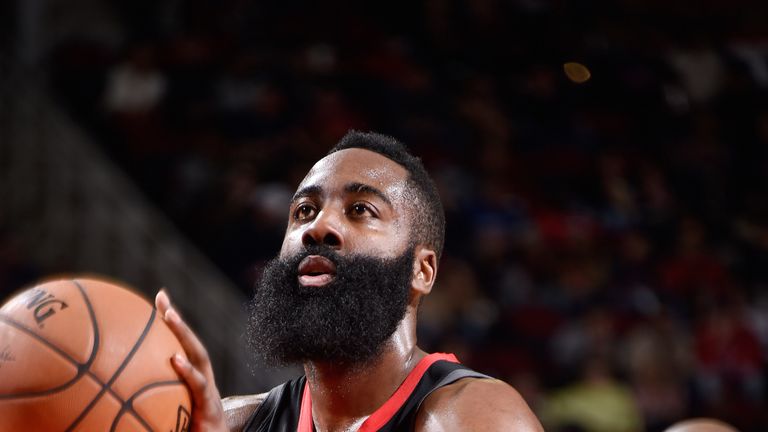 The Trail Blazers clawed within 102-97 on a pair of free throws by Jusuf Nurkic (15 points, 10 rebounds) with 2:56 remaining before Gordon (14 points) responded with a driving layup that beat the shot clock.
Rockets guard Chris Paul (11 points, 11 rebounds, 10 assists) sealed the win at the free-throw line as Portland took their fifth consecutive road loss.
Damian Lillard paced the Trail Blazers with 34 points while CJ McCollum chipped in 22.
Phoenix Suns 86-111 San Antonio Spurs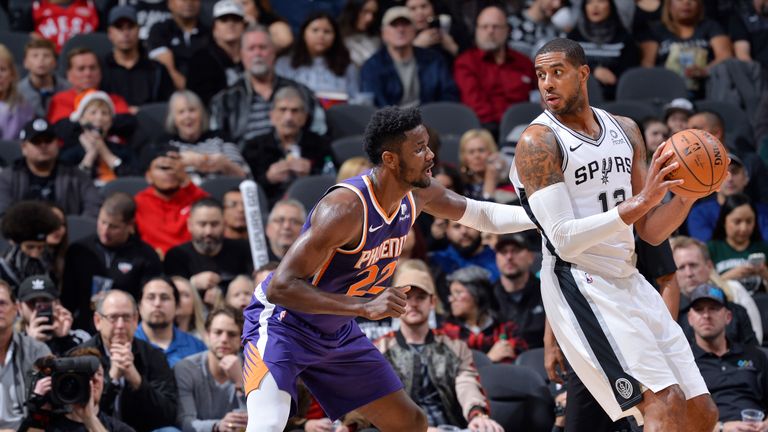 Bryn Forbes scored a season-high 24 points and pulled down a career-high 11 rebounds to lead a balanced San Antonio attack as the Spurs strolled past the visiting Phoenix Suns 111-86.
Spurs coach Gregg Popovich earned his 1,211th career win, moving him past Pat Riley for fourth place on the all-time NBA coaching victories list. Ahead of him are Don Nelson (1,335), Lenny Wilkens (1,332) and Jerry Sloan (1,221).
With a third consecutive victory, San Antonio moved to 14-14 on the season.
The Spurs led by 13 at the half and were never challenged through the third and fourth quarters, with San Antonio's starters spending the final 12 minutes on the bench.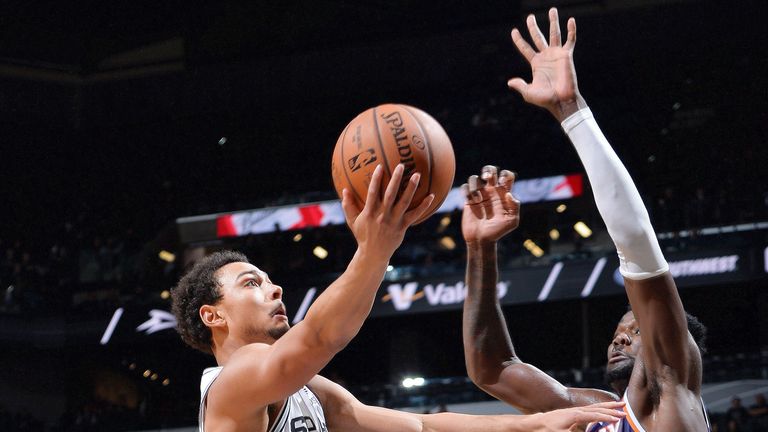 The Spurs were up 88-64 heading into the fourth quarter and enjoyed a game-high 25-point advantage early in the fourth and again at game's end.
LaMarcus Aldridge added 18 points for San Antonio while Dante Cunningham hit for 14 points (helped by a 4-for-4 showing from beyond the three-point arc).
TJ Warren paced the Suns with 23 points. De'Anthony Melton scored 17, and Deandre Ayton notched 12 points and 11 rebounds for Phoenix, who have lost 10 straight games and have the worst record in the NBA at 4-24.
Sky Sports is the new home of the NBA in the UK with live coverage throughout the week, including selected live games free to all Sky subscribers via Sky Sports Mix.
And www.skysports.com/nba will be your home for news, reports, video and features throughout the season while you can follow us @SkySportsNBA