Jeremy Lamb hit a last-second game-winning jump shot as the Charlotte Hornets narrowly defeated the Detroit Pistons.
With the score tied at 106, Lamb received a pass from a driving Kemba Walker as the clock wound down.
Lamb took one dribble at the three-point arc and, with one foot just inside the line, released a jump shot that swished through the net with 0.3 seconds left on the clock.
His heroics capped a dramatic comeback for the Hornets, who stormed back from a 10-point deficit with just over six minutes to play. Lamb's clutch shot sealed a 108-107 victory.
Click the video at the top of the page to watch Lamb's game-winning shot, then click on the video below to watch nine more top plays from Wednesday night's NBA action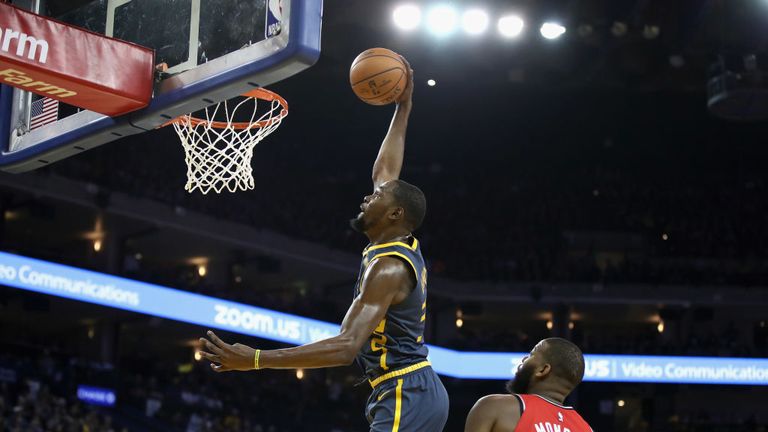 Wednesday night's scores
Oklahoma City Thunder 114-118 New Orleans Pelicans
Boston Celtics 130-125 Washington Wizards (OT)
Atlanta Hawks 107-114 Dallas Mavericks
Detroit Pistons 107-108 Charlotte Hornets
New York Knicks 106-113 Cleveland Cavaliers
Brooklyn Nets 127-124 Philadelphia 76ers
Portland Trail Blazers 83-92 Memphis Grizzlies
Milwaukee Bucks 97-113 Indiana Pacers
Miami Heat 84-111 Utah Jazz
Minnesota Timberwolves 130-141 Sacramento Kings
Toronto Raptors 113-93 Golden State Warriors
Sky Sports is the new home of the NBA in the UK with live coverage throughout the week, including selected live games free to all Sky subscribers via Sky Sports Mix.
And www.skysports.com/nba will be your home for news, reports, video and features throughout the season while you can follow us @SkySportsNBA