The Los Angeles Lakers kick off their post-All-Star break bid to revive their playoff hopes with a tough home fixture against James Harden and the Houston Rockets.
Live NBA: Houston @ LA Lakers
This past weekend, superstars LeBron James and James Harden teamed up to defeat Team Giannis in the NBA All-Star Game. Now, the two MVPs will be squaring off against each other to kick off the final third of the regular season.
Harden is hoping to continue what has, thus far, been a phenomenal season. The reigning MVP is leading the league with 36.6 points per game, the highest average by a player since Michael Jordan in the 1986-87 season.
Harden's success has been vital for Houston (33-24), as injuries have left stars Chris Paul and Clint Capela sidelined for much of the year. Still, through roster turnover and inconsistencies, the Rockets find themselves at fifth in the Western Conference coming out of the All-Star break.
The Rockets rank second in the league in offensive rating, trailing only the first-place Golden State Warriors. Houston will hope to continue their offensive dominance and secure a playoff berth for its seventh straight season.
Clint Capela (right thumb injury) and Austin Rivers (sore right elbow) are probable. Iman Shumpert (sore right knee) is out.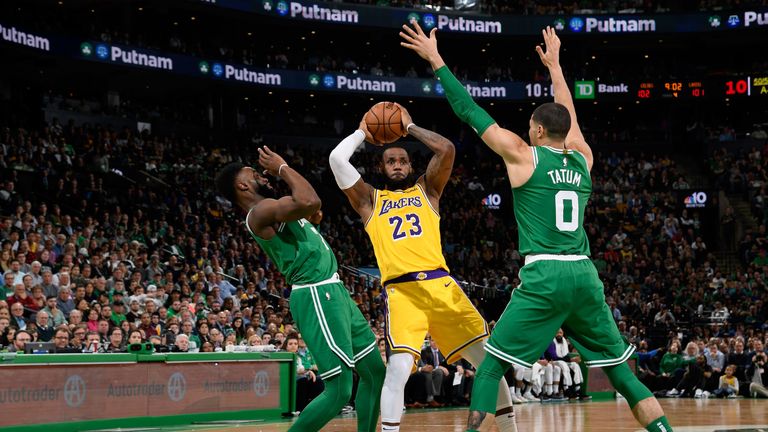 LeBron James, meanwhile, may be looking at his first finish outside the playoffs in quite some time. James is in his 16th season and has missed the postseason only once in his career. The Lakers (28-29) currently occupy 10th place in the West, three games back from the Clippers for the eighth seed.
The Lakers lost four of their last five games heading into the All-Star break, including a brutal 42-point blowout at the hands of the Indiana Pacers.
Josh Hart (left knee patellar tendinitis) is probable. Tyson Chandler (stiff neck) and Mike Muscala (right ankle sprain) are questionable. Lonzo Ball (left ankle sprain) is out.
The Lakers' offense has been stagnant this season. The team ranks in the bottom 10 in offensive rating league-wide. They will hope to turn things around in the second half and secure one of the coveted final playoff spots in the West.
Key Battle: James Harden vs LeBron James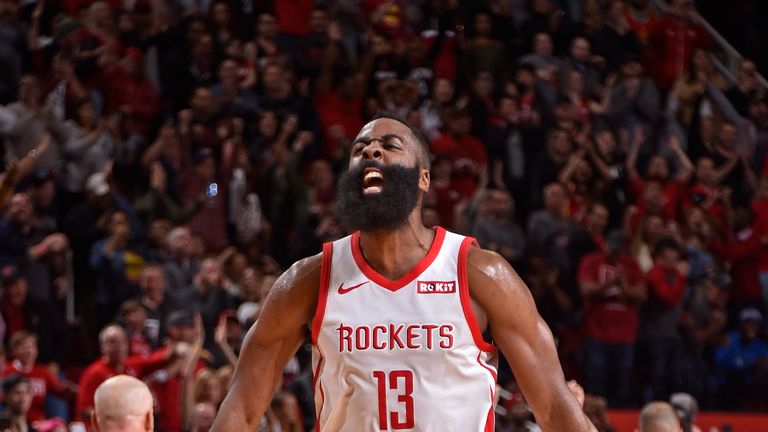 When two of the league's best five players clash, there's no need to look any further for a headline match-up.
Before the All-Star break, James appeared short of full fitness after returning from the groin injury that sidelined him for 17 games. Given the Lakers' position in the West, they need him at 100 per cent now. We've seen LeBron go into 'playoff mode' earlier this season following the Lakers' stodgy start to the campaign. Is he fit enough to tap into it again?
Reigning MVP Harden is making a push for back-to-back regular season honours. His 30-plus-point scoring streak stands at 31 consecutive games, tying Wilt Chamberlain (1962) for the second-most in NBA history.
With Paul back in the Rockets line-up and Capela set to return from injury, the Rockets may no longer need Harden to carry the offense on his own. It will be fascinating to see how he approaches games now Houston's roster is back to full strength.
Last time out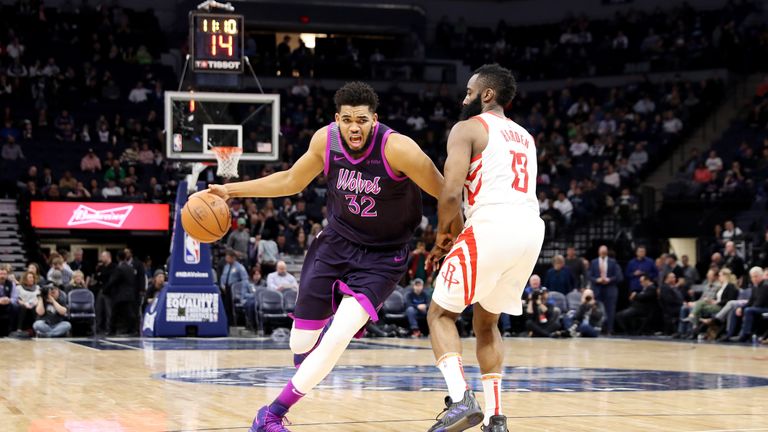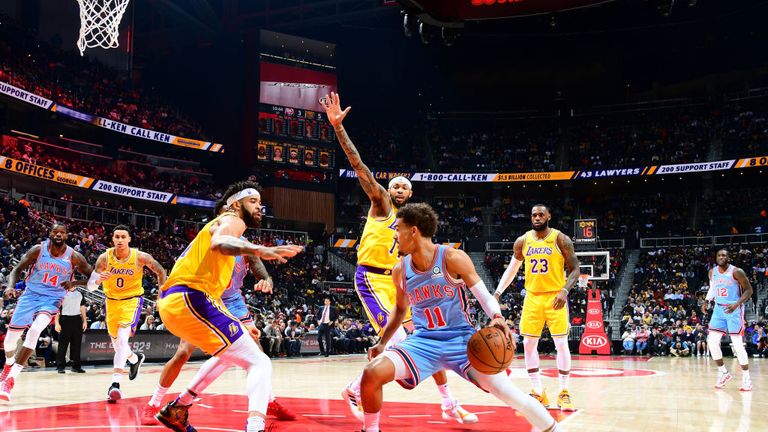 Numbers game
33.9 - That's the Lakers' three-point shooting percentage, the fifth-worst in the NBA. Over the years, we've seen the best way to play with James is to surround him with three-point shooters.
Thursday night's games
Phoenix Suns @ Cleveland Cavaliers, 12am
Miami Heat @ Philadelphia 76ers, 12am
Portland Trail Blazers @ Brooklyn Nets, 12:30am
Boston Celtics @ Milwaukee Bucks, 1am
Houston Rockets @ Los Angeles Lakers, 3:30am, live on Sky Sports Arena
Sacramento Kings @ Golden State Warriors, 3:30am
None of the Lakers' young stars shoot consistently from three-point range. Brandon Ingram and Kyle Kuzma's respective three-point percentage are well below the league average mark. The Lakers' addition of Reggie Bullock, shooting his threes at a respectable 37.5 per cent, should help them in the stretch run.
One to watch (Rockets): Kenneth Faried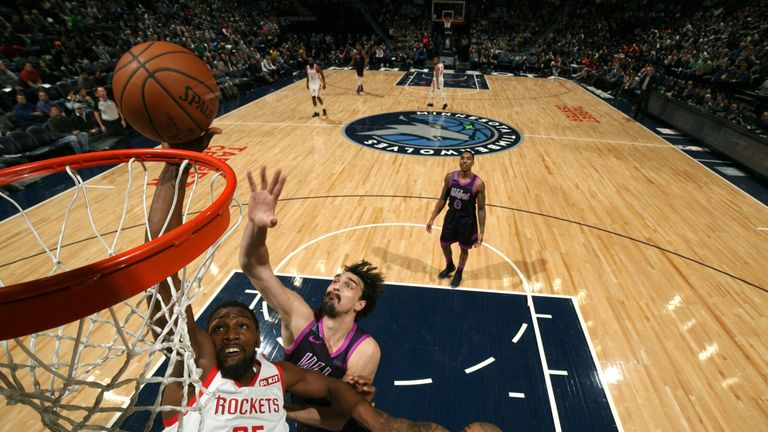 The Rockets picked up veteran forward Faried after he was waived by the Brooklyn Nets in January.
Since arriving in Houston, the former Denver Nugget has thrived in pick-and-roll partnerships with Harden and Paul, averaging 15.9 points and 10.3 rebounds in his 12 games as a Rocket.
One to watch (Lakers): Kyle Kuzma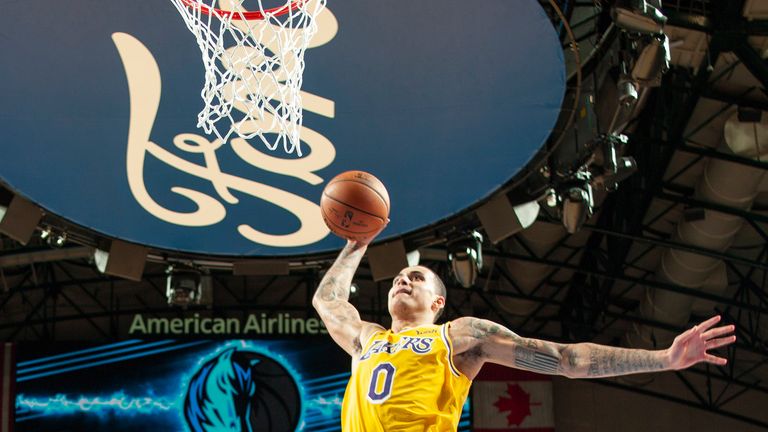 Kyle Kuzma put on a show at All-Star Weekend in Charlotte, dropping 35 points en route to MVP honours at the Rising Stars game. Now he will hope to carry that momentum into the Lakers' final 25 games.
The sophomore had one of his best games yet in the Lakers' previous meeting with Houston, racking up 20 points in a red-hot first quarter as part of a 32-point night. Kuzma also entered the break on a hot streak, averaging 27.7 points in his last three games, while hitting 4.3 three-pointers at a 52.0 per cent clip.
Want to watch the NBA but don't have Sky Sports? Get the Sky Sports Action and Arena pack, click here.