Golden State Warriors center DeMarcus Cousins suffered a torn left quad muscle and is out indefinitely, the team said Tuesday afternoon.
An MRI exam conducted in the Bay Area earlier in the day confirmed the injury. The Warriors' statement made no mention of surgery, only that Cousins would begin rehabilitation right away.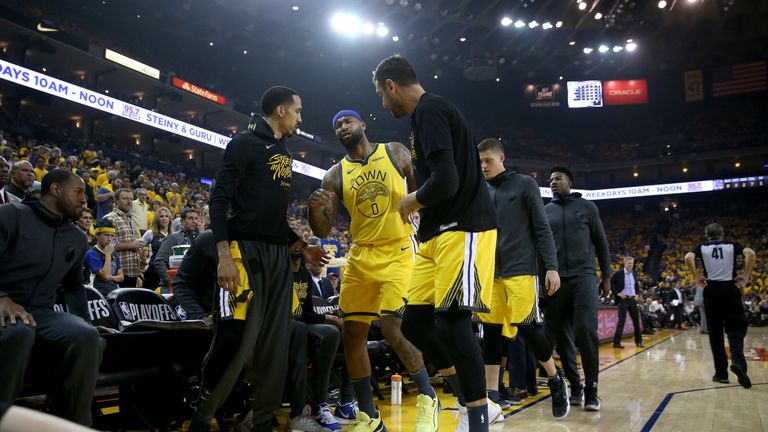 The Warriors blew a 31-point lead against the Clippers, evening their first-round series at 1-1.
Cousins was injured while trying to run down a loose ball three-and-a-half minutes into the team's eventual 135-131 loss to the Clippers.
With the Warriors leading 11-9 and the Clippers possessing the ball just past the half-court line, Cousins deflected a pass and sent it down the court toward the Warriors' bench.
Trying to run down the ball before it went out of bounds, Cousins stumbled and went down without being touched, and immediately grabbed his left quad. He walked off and to the locker room on his own power.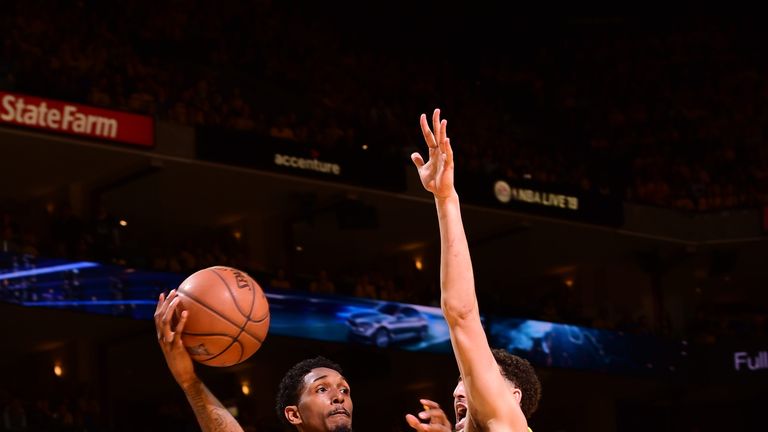 "There's a pretty significant quad injury," Warriors coach Steve Kerr said after the game. "We'll get an MRI. But he's going to be out for... I'll just say a while because I think it's unclear right now how long he'll be out. It's significant."
Cousins, 28, had nine points, nine rebounds and four assists in Saturday night's Game 1, his first career playoff game. The Warriors won that game 121-104.
Cousins signed a one-year, $5.3m deal with the Warriors last offseason, then missed the team's first 45 games of the season as he continued to rehab from a ruptured left Achilles tendon he suffered playing for the New Orleans Pelicans in January 2018.
Picked fifth overall in the 2010 draft, the nine-year veteran is a four-time All-Star with career averages of 21.2 points, 10.9 rebounds. 3.2 assists, 1.4 steals and 1.2 blocks per game.
Want to watch the NBA but don't have Sky Sports? Get the Sky Sports Action and Arena pack, click here.