Western Conference playoff rivals Utah Jazz and Los Angeles Lakers face off, live on Sky Sports Arena on Saturday morning at 3am.
Live NBA: LA Lakers @ Utah
The clash marks the second match of a four-game home stand for the Jazz (21-21), which they kicked off with a win over the Magic on Wednesday night.
Utah have won six of their last 10 games and three of their last four home games, meaning they are 9-8 at home this season.
They are still dealing with a few injuries, as Ricky Rubio (hamstring) and Dante Exum (ankle) are both expected to miss at least another week of action, leaving point-guard duties largely in the hand of Raul Neto.
Neto is averaging 10 points and four assists in 30 minutes per game over his last two outings.
Donovan Mitchell leads the Jazz with an average of 20.7 points on 41 per cent shooting, along with 3.6 rebounds, 3.5 assists and 1.6 steals per game. Rudy Gobert continues to offer Utah stability in the middle, averaging 14.7 points, 12.3 rebounds, 2.0 assists and 2.0 blocks per game.
The Jazz are holding opponents to an average of 105.5 points per game, which is the fifth best in the league.
Meanwhile, the Lakers (23-19) have dropped six of their last 10 games, but have begun trending back in the right direction by winning their last two in a row. They remain without LeBron James (groin), who has missed a couple weeks already, and is expected to remain sidelined for at least another week.
Behind Lebron, Kyle Kuzma is the Lakers' leading scorer and proved that point with a career-high 41 points in only three quarters of play in the Lakers' most recent contest. Kuzma is averaging 18.8 points, 5.7 rebounds and 2.4 assists per game.
Brandon Ingram is another player the Lakers need to be at the top of his game in order to succeed while shorthanded. Ingram is averaging 16.3 points on 46 per cent shooting, along with 4.7 rebounds and 2.6 assists per game.
Key Battle: Lonzo Ball vs Donovan Mitchell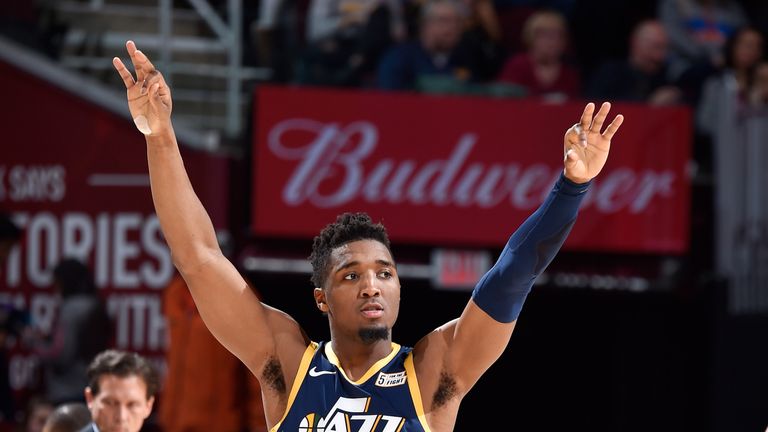 Will Ball's creative passing or Mitchell's scoring prowess have a bigger influence on the outcome of this game?
LeBron James' arrival in Los Angeles has made a dent in Ball's scoring and assist numbers in his second season but his court vision and inventive distribution make him capable of highlight plays on any given night.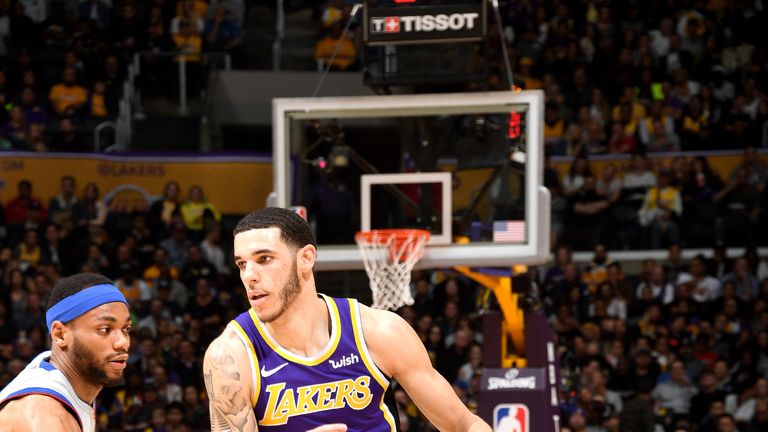 Like Ball, Mitchell has struggled to replicate his outstanding rookie season. Although he is still averaging more than 20 points per game, 'Spider's' efficiency has taken a hit - his field goal percentage and three-point percentage have dropped from last season - most likely as a result of the scoring burden placed on his shoulders at what is still an early stage in his career.
Last time out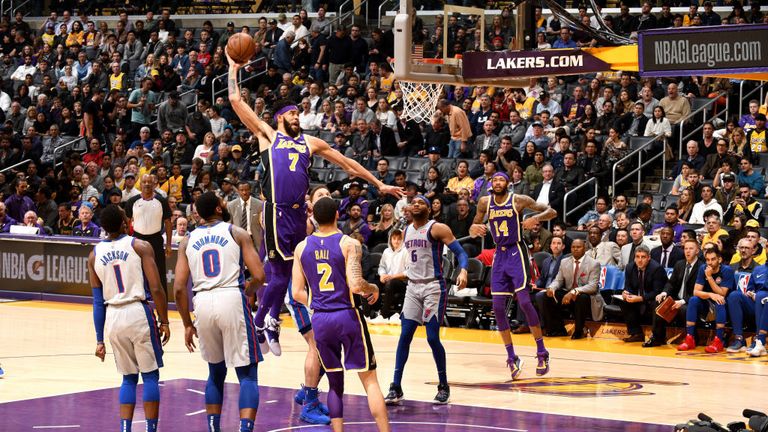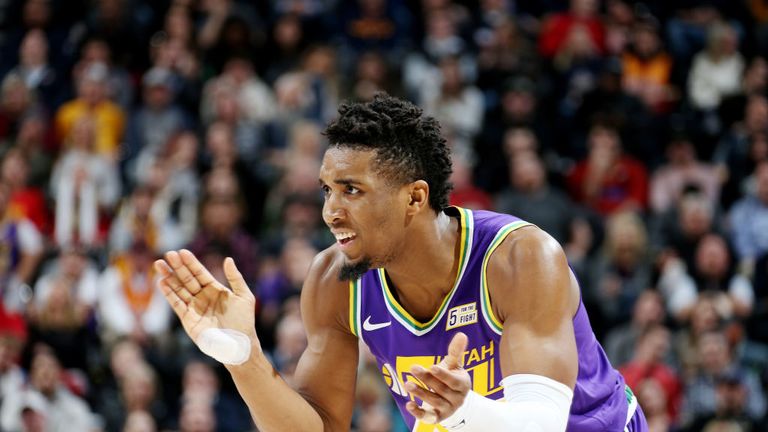 Numbers game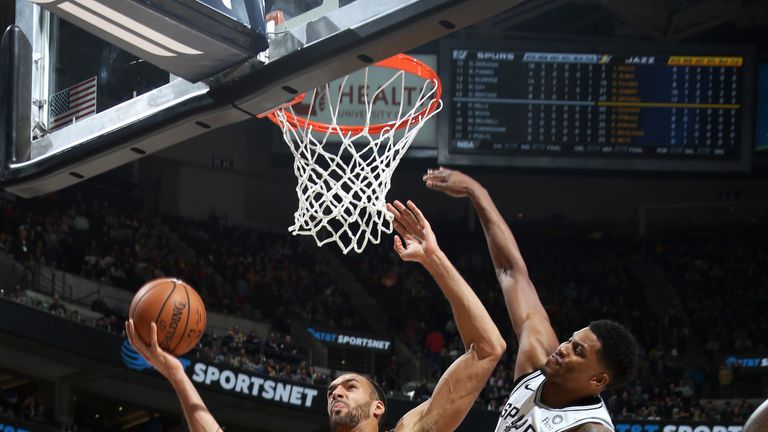 65.4 - That's Rudy Gobert's field goal percentage and it is the highest of any player in the NBA.
While the 'Stifle Tower' is known primarily for his defense, his efficiency at the offensive end shows a player who knows his limits and tailors his play accordingly, 73.1 per cent of his shots are taken from within three feet of the opposition basket.
Friday night's games
Milwaukee Bucks @ Washington Wizards, 12am
Atlanta Hawks @ Philadelphia 76ers, 12am
Indiana Pacers @ New York Knicks, 12:30am
Brooklyn Nets @ Toronto Raptors, 12:30am
Dallas Mavericks @ Minnesota Timberwolves, 1am
Cleveland Cavaliers @ Houston Rockets, 1am
Los Angeles Lakers @ Utah Jazz, 3am, live on Sky Sports USA
Charlotte Hornets @ Portland Trail Blazers, 3am
Chicago Bulls @ Golden State Warriors, 3:30am
One to watch (Lakers): Josh Hart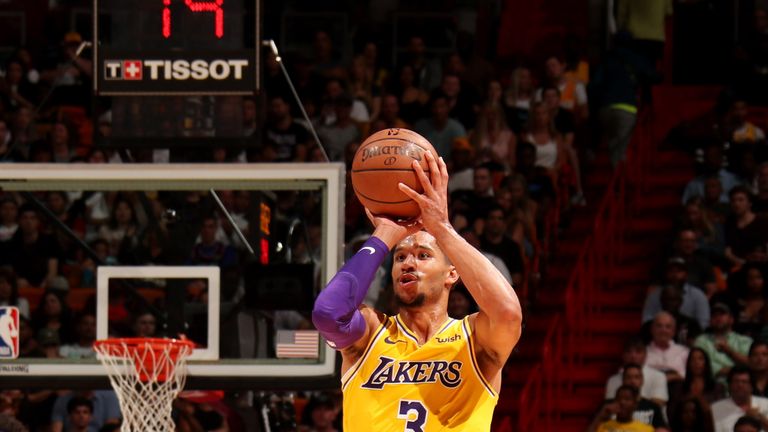 The tenacious second-year guard may be the least heralded of the Lakers' young core but he is arguably the most effective, impacting games at both ends of the floor through hard-nosed play, excellent rebounding and sporadic scoring outbursts.
Hart ate up almost 44 minutes in the Lakers' Monday night win over Dallas, playing full-court fourth-quarter defense and stuffing the stat sheet with 14 points, 12 rebounds, six assists and five steals.
One to watch (Jazz): Joe Ingles
Australian forward Ingles was a force from three-point range last season, draining 204 triples over the course of the campaign at a stunning 44.0 per cent.
Like several of his team-mates, he's struggled to rediscover that level this term, connecting on a still-respectable 37.5 per cent of his threes to date.
Will 'Jingling Joe' find his range against the Lakers?
Want to watch the NFL or NBA on the Sky Sports USA channel but don't have Sky Sports? Get the Sky Sports Action and Arena pack, click here.