The Boston Celtics visit the Charlotte Hornets on Saturday at 10pm, and you can watch the game with our free live stream. on skysports.com, the Sky Sports mobile app and YouTube channel.
The Celtics (43-28) remain in the hunt for a top-four playoff seed in the East but have yet to consistently meet the lofty expectations placed on them following last season's run to the Eastern Conference finals.
With Kyrie Irving, Gordon Hayward, Al Horford, Jayson Tatum and Jaylen Brown on their roster, many believed it would be they, not the Milwaukee Bucks, leading the East as the postseason loomed.
That has not happened, thanks in part to ongoing speculation over Irving's future in Boston, Hayward's struggle to recapture the All-Star form that preceded his year-long injury absence and the team's young core (Tatum, Jaylen Brown, Terry Rozier) adjusting to new roles after excelling last season.
The good news for 'Gang Green' is that they still have time to attain their best form and secure a top-four place in the East, guaranteeing all-important home advantage in the opening round of the playoffs.
The Celtics have won six of their last 10 games and boast a 17-17 road record meaning that victory in Charlotte is by no means assured.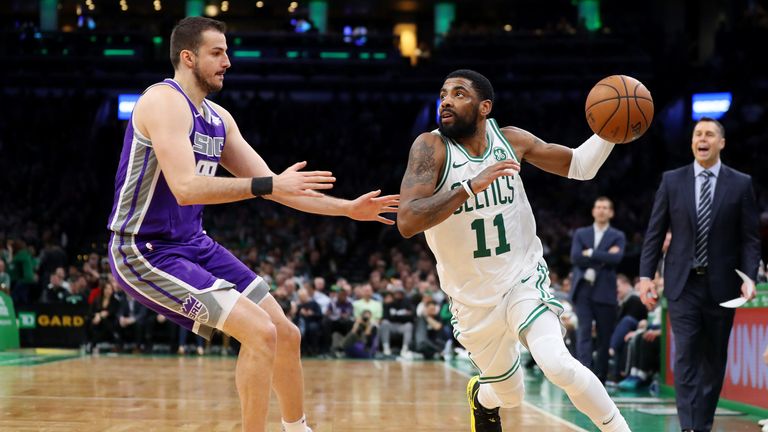 The Hornets are involved in a playoff race of their own, battling the Miami Heat and Orlando Magic for the eighth seed in the East.
Charlotte have hit a run of poor form at the wrong time, winning just three of their last 10 games to slip to 10th place in the Eastern Conference, three games back from Miami, who currently occupy the eighth seed.
If the Hornets are to arrest their recent slump, much will depend on their All-Star guard Kemba Walker. The veteran floor general has enjoyed the best scoring season of his career, averaging 24.9 points per game having briefly led the league in scoring early in the season.
The issue for Walker is that his team-mates have not been able to support him on a consistent basis throughout the season. Their second-highest scorer, Jeremy Lamb, averages a meagre 15.2 points per game while Nicolas Batum and Marvin Williams barely average double-figure scoring.
Walker knows the Hornets' ever-decreasing playoff hopes sit squarely on his shoulders.
Watch the Boston Celtics visit the Charlotte Hornets on Saturday at 10pm on a free live stream available on skysports.com, the Sky Sports app and Sky Sports' YouTube channel - TV subscribers can also watch the game on Sky Sports Arena