Lynsey Armitage hopes to make experience count for Team Northumbria in Superleague
By Richard Damerell
Last Updated: 14/03/16 7:14pm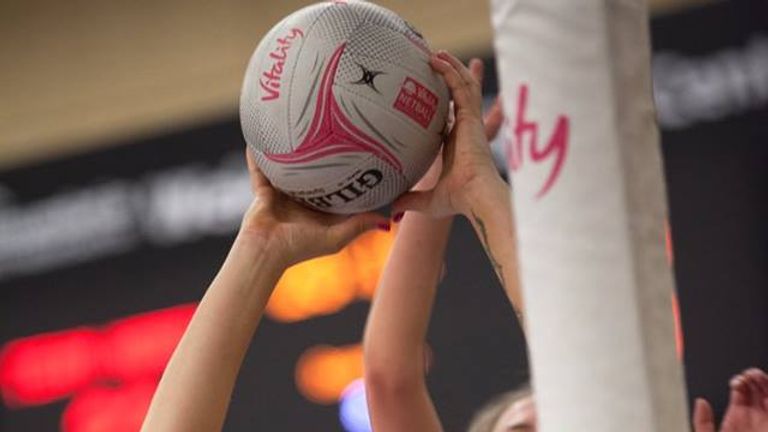 Lynsey Armitage proudly represents Team Northumbria as the oldest player in the Superleague and hopes to make her experience count against Surrey Storm.
The 40-year-old former England player is expected to feature on the court when Team Northumbria take on reigning champions Surrey on Monday night, live on Sky Sports 2 from 7.30pm.
Armitage admits she could not resist a call to compete in the Vitality Superleague again and the seasoned shooter believes she offers a different attacking option to Team Northumbria.
"It was too good of an opportunity to say no," said Armitage. "I still captain a Premier League side, but to get asked to come back and play Superleague, why would you say no to it?
"It's a fantastic opportunity, not only to play netball, but also introduce a different style of play to a team that hasn't got a tall shooter. It's a little bit of a learning curve for the Northumbria girls as well, because they are all quite young.  
"With the experience that I've got, I stay quite calm and bring a different dynamic to the team."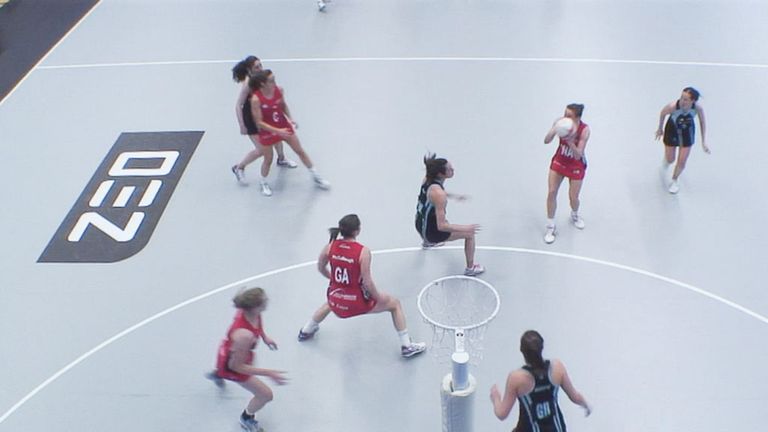 Armitage enjoys her status as the most senior player in the league, but admits the rapidly developing sport is becoming increasingly physical.
She said: "I was 40 in January, which was the week I got asked to play actually. I did answer: 'you do know how old I am?'
"There shouldn't be an age limit on what you can do, if you've got a decent enough ability. It should be about that, more than the age."
Reflecting on changes in Netball, Armitage added: "It's amazing. It's not just to do with the sponsorship and the money. Just the physical ability of the players now. All the girls are in the gym and the sheer strength of the girls, I think you have to be more of athlete."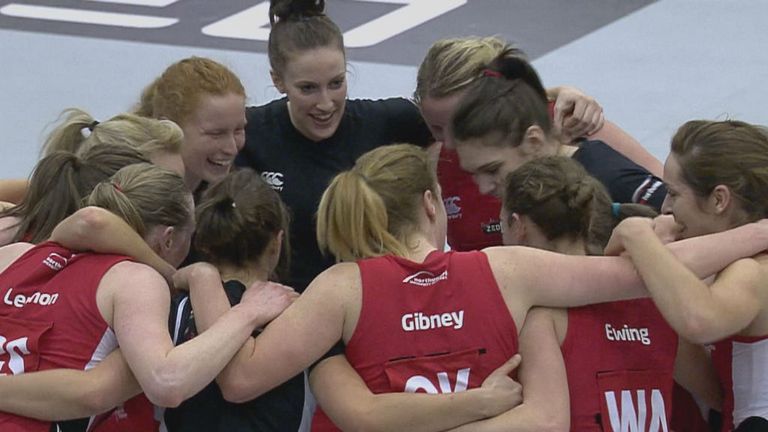 Team Northumbria have picked up confidence boosting wins over Loughborough Lightning and Yorkshire Jets this season.
Armitage admits the team is a work in progress, but believes they can emerge as genuine title rivals in the coming years.
"I don't think anyone would have had us down to turn over Loughborough like we did and it was a great day," she said.
"It just shows the depth in the squad and the mental strength of the team. It was a shame we lost to Celtic Dragons the other week.
"But this a young squad and they are looking to progress this team, so that in the next few years they are competing with the likes of Storm and Manchester Thunder."
Watch Team Northumbria take on Surrey Storm, live on Sky Sports 2 from 7.30pm on Monday.  Or watch for £6.99 without a contract, on NOW TV.