Netball Superleague: Ama Agbeze answers key questions about Saturday's semi-finals
Last Updated: 30/04/16 6:30pm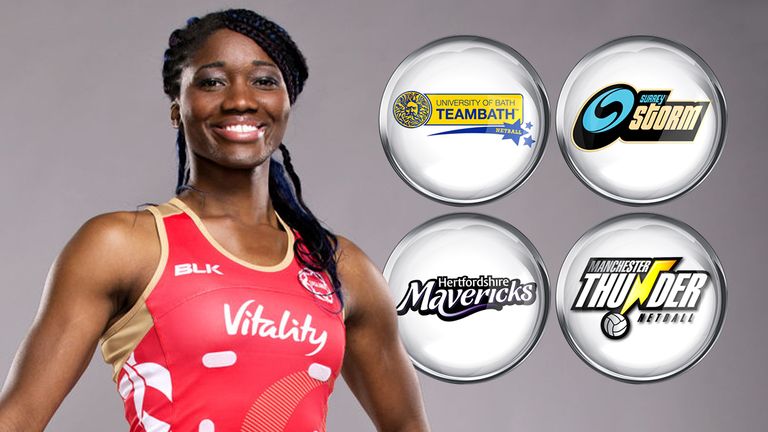 The Vitality Netball Superleague semi-finals are coming up, so we asked England captain Ama Agbeze to answer key questions about Saturday's matches.
Reigning champions Surrey Storm will take on Hertfordshire Mavericks in a repeat of last year's Grand Final, while Manchester Thunder will face Team Bath, with both matches being shown live on Sky Sports.
Loughborough Lightning's Agbeze, who will join our Sky Sports experts, has given her verdict on both matches and makes a prediction about the eventual title winners.
Who are the favourites?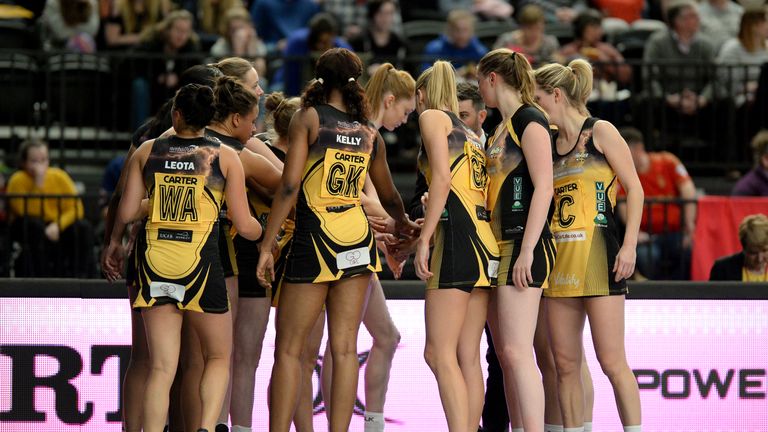 People are billing Manchester Thunder as their favourites to win, but I don't necessarily think they will. I think the favourite tag is based on their form and the players they have in their squad. They have been building as the season has gone on and they are at the peak of their confidence. Other teams are probably thinking: 'we have been beaten by them, or we haven't had the best games against them.' They will go into the finals with a psychological edge and other teams will also have that on their minds, which could have an impact on how they perform.
Who is the surprise package?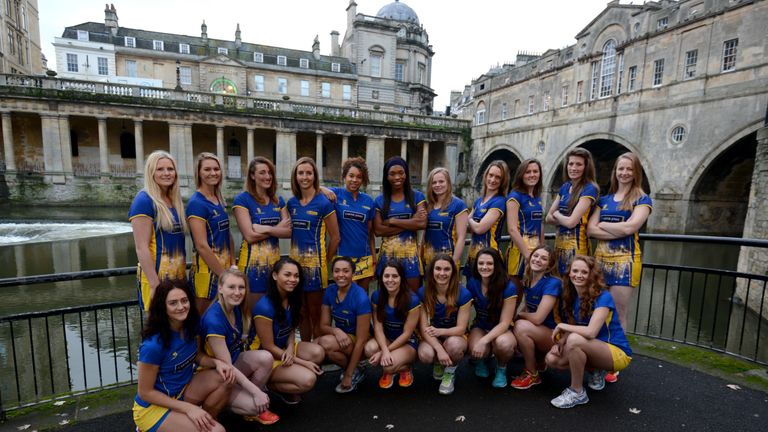 Team Bath again have that confidence and belief, irrespective of who is on court. Their coach Anna Stembridge has instilled that in them. I just think they will surprise a few people. On any given day, Team Bath have got the potential to beat any of the teams in the semi-finals.
Can Surrey keep their title?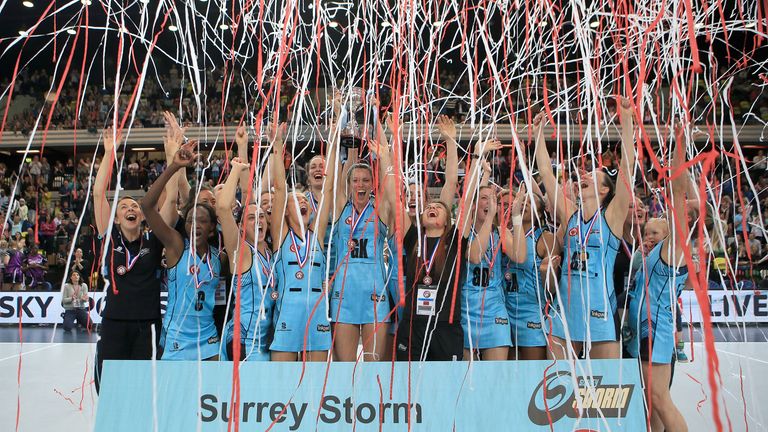 They are the team that I'm backing more. They have that good ability to analyse the opposition, even before they get to the game. Their analysis is really good and they know exactly what they're doing. Their game plans change weekly and they know how to play as a team before they step on the court. It will be a case of whether they can perform to that game plan for a whole 60 minutes, or extra-time if it goes that way. Going on their performances this season, their consistency, I think Surrey can retain their title.
Players to watch
Manchester Thunder: Laura Malcolm, who has been named as the vice-captain for England, is a really consistent performer. She's so good on defence. She's got even better this season and her driving attack is really good. Sometimes she plays centre and fits well into their system.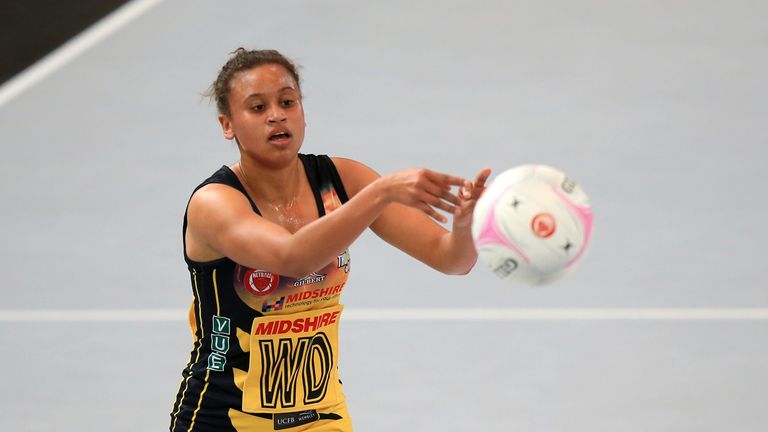 Hertfordshire Mavericks: Sophie Carter. She reads the game really well. Sophie is part of a strong overall team at Hertfordshire. Across the board, they all work so well together as a team, but if I had to pick out someone - it would be Sophie as he she is a key player for Mavericks.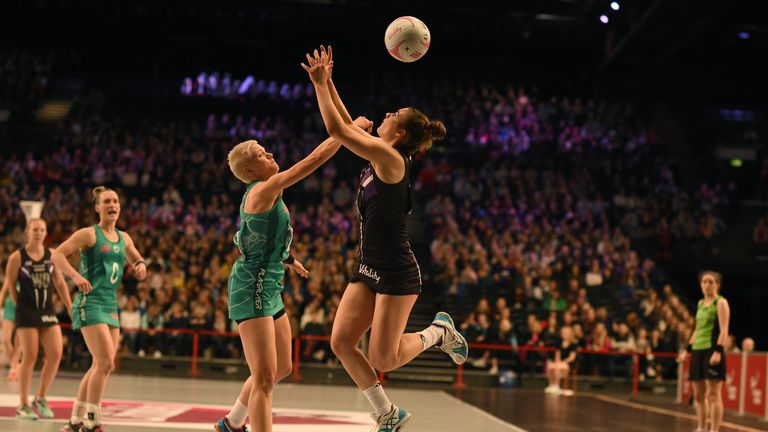 Surrey Storm: Georgia Lees. She doesn't usually start every game, but she always makes a big impact when she comes on. She plays similarly to Tamsin Greenway. I don't know if she naturally plays like Tamsin or whether Tamsin as a coach has rubbed off on her.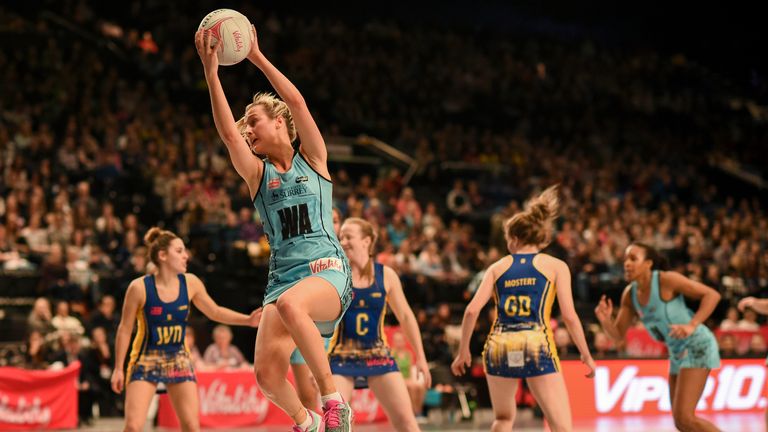 It's just subtle things that she does. She does not do everything at 100 miles per hour. She will be stood next to a defender and then suddenly will appear on the circle edge. Her subtle movement and play is key.
Team Bath: They again are a team that have a general collection of good, solid performers. I think Mia Ritchie has had a number of good performances, but I'm going for Joanna Vann.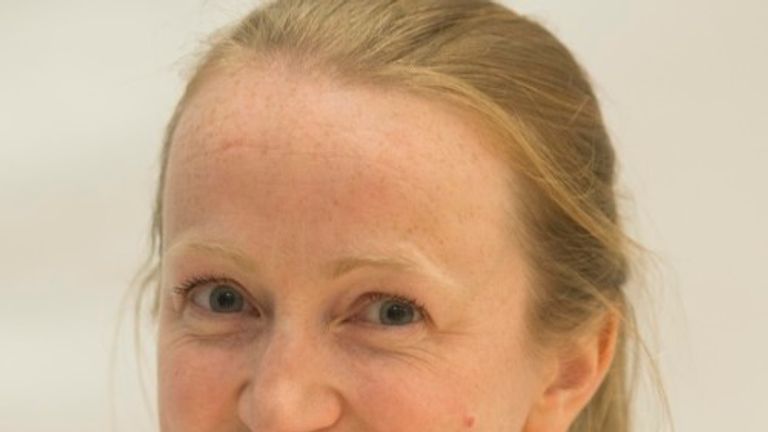 She is a good, consistent player, who makes the connection between attack and defence.
Ama Agbeze on Joanna Vann
She is a good, consistent player, who makes the connection between attack and defence. She is very good defensively.      
Who will win the Superleague title?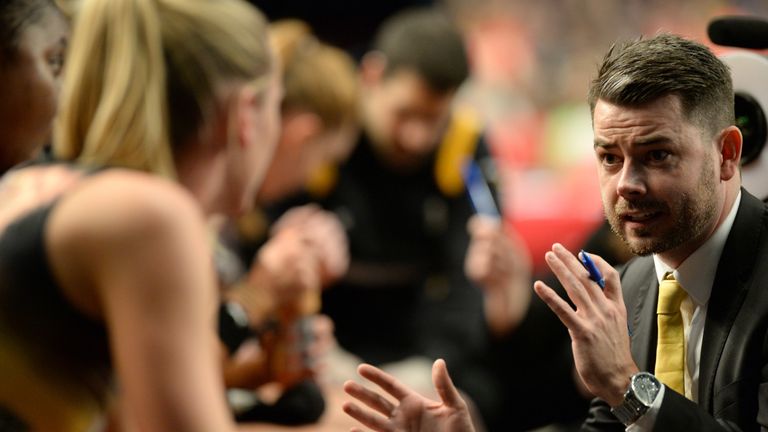 I'm torn between Storm and Thunder. As I said, Bath on the day could be good, but I just don't think they will reach those levels. Thunder and Storm is a battle of confidence and belief. I want the Storm to win and all my Thunder friends are going to hate me, but I do think Thunder are going to pip them to the post. Their attack is really good, Ellie Cardwell is a really strong upcoming shooter, and the shooting is pretty consistent. Generally Manchester's attack is very hard to beat. It will be a competitive game, but Thunder will be the team in front at the end.  
Watch both of Saturday's Superleague semi-finals as Manchester Thunder take on Team Bath and Surrey Storm face Hertfordshire Mavericks, live on Sky Sports 5.  Or watch both for £6.99 with a Day Pass from NOW TV, no contract required.