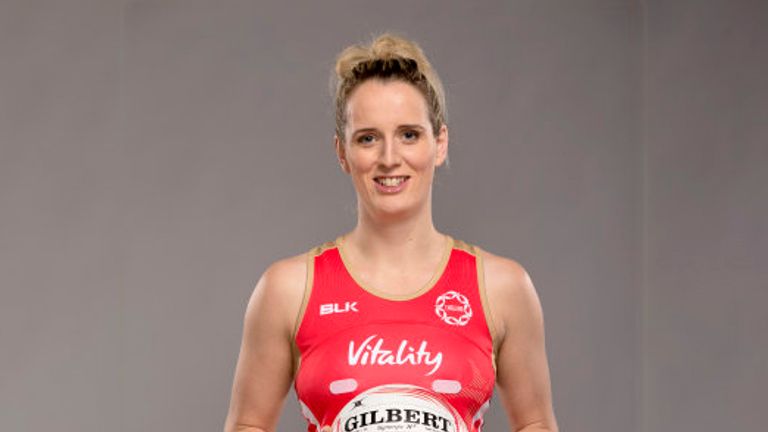 Loughborough Lightning have announced Sara Bayman as their new director of netball, succeeding the outgoing Anna Carter.
The former England international leaves her role as a player with UWS Sirens last season to take her first steps into coaching when her role begins in September as Loughborough look to go one better than Grand Final defeat in each of the last two season.
Bayman will head up the Lightning coaching staff taking control of the University of Loughborough team and working with Pathway head coach Emily Perry while her first duties in charge of Lightning will be the defence of their Fast5 title in October.
"I'm really excited to join such an ambitious programme and work with some of the top athletes in the UK," said Bayman who has won four Superleague titles as a player.
"Loughborough Lightning have shown a commitment to developing players and creating a strong team culture. I will look to build on this through my experiences at the top level and can't wait to take Loughborough into the 2019 season."
Current head coach Carter moves aside in September when she takes up a permanent position with Leeds Rhinos.
As well as current Superleague experience, Bayman brings with her 84 caps for the Roses, and top-level tournament experience having played at two World Cups and two Commonwealth Games
"Sara is a fantastic character and I have no doubt she will be a brilliant director of netball for us," said franchise director Olivia Murphy.
"I have worked with Sara previously and have seen that she is a great leader and role model. She has always shown great desire to improve herself and those around her and she has the platform at Loughborough to continue to strive to do this. I am very excited for the next chapter for Lightning under Sara's leadership."
Stick with us through the off-season as we reflect on the campaign, track the England internationals and the latest player movements ahead of a huge 2019 which will feature another thrilling Superleague season and the Netball World Cup.
You can now receive all the latest Vitality Superleague news and more on your personal devices. The Sky Sports mobile app will keep you up to date with the latest news from your favourite sports, including netball - here's how to receive the alerts you want.