Netball Expert & Columnist
Big wins, sterling comebacks and tough run-ins all feature in Tamsin Greenway's Vitality Netball Superleague talking points
Last Updated: 04/04/19 11:19am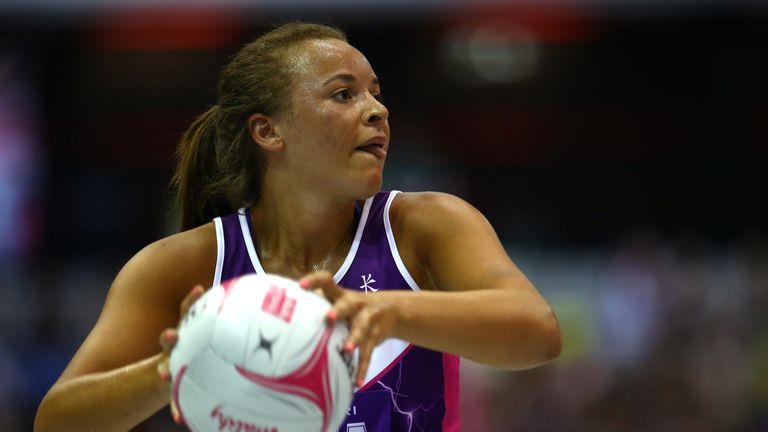 Big wins, sterling comebacks and tough run-ins all feature in Tamsin Greenway's latest set of Vitality Netball Superleague talking points.
As the competition continues at pace, the top of the table remains tighter than ever and Round 12 featured the first of two matches that will be streamed live on Sky Sports' YouTube channel alongside the live coverage on Sky Sports.
Thunder's impressive victory over Sirens can still be enjoyed 'as live' while this Monday, Loughborough Lightning hosting Surrey Storm will also be available to more people than ever before through YouTube.
For now, let's take a moment to enjoy the thoughts of Tamsin as she shares her latest set of talking points...
Loughborough's win over Saracens Mavs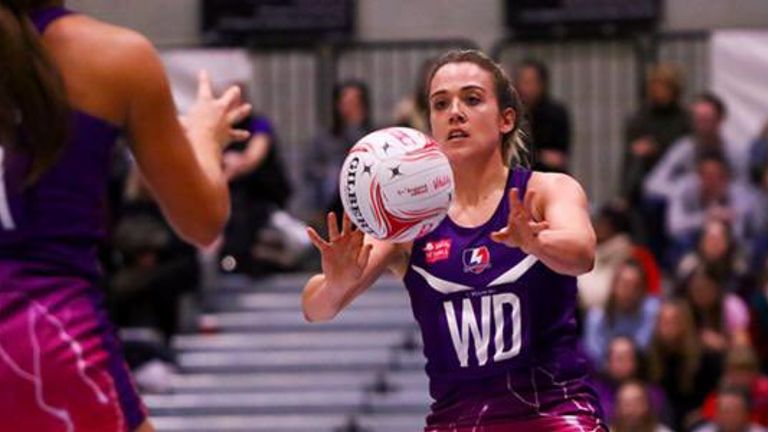 Let's start with Loughborough and Mavs. It was a big, big, big win for Loughborough, 54-49 at full-time.
It was really close throughout the whole match, Mavericks had a lead at half-time but there was a big second half from Lightning.
Loughborough only scored 22 goals in the first half but they scored a massive 32 in the second and kept Mavericks to nine goals in that last quarter.
Loughborough are on this roll now and it's amazing what those two victories by one goal has done for them. If they had been the other way around then you probably would not have such a confident group but it's just given them the momentum to keep pushing on.
They keep consistently scoring over 50, getting enough goals in against the top teams and enough to make the difference and win the game.
Mavericks need to keep looking at their scores against the big teams. In their losses - the two to Thunder, the one to Loughborough and one to Wasps - they have only scored between 49 and 51 goals.
If you want to guarantee a win then you need to be up near 60 and they are just not scoring that against the top teams.
You know that defensively that they are brilliant, Razia Quashie and Jo Trip have been outstanding all season, but I think it's now about finishing off down the other end.
They will be looking at how to get more attempts [at goal] and won't be happy with their last quarter in Round 12 - scoring only nine goals and that cost them.
With the attacking force that they have, George Fisher, Karyn Bailey, the Corbin sisters, they will want to get more goals on the board.
Vitality Netball Superleague - Round 12 Results
| | | | | |
| --- | --- | --- | --- | --- |
| Saturday, March 30 | Celtic Dragons | 52 - 53 | Severn Stars | |
| | Lougborough Lightning | 54 - 49 | Saracens Mavericks | |
| | | | | |
| Sunday, March 31 | Wasps Netball | 67 - 35 | London Pulse | |
| | | | | |
| Monday, April 1 | Strathclyde Sirens | 36 - 62 | Manchester Thunder | |
| | Surrey Storm | 48 - 57 | Team Bath | |
The closest game of the round...
Next, let's go to Celtic Dragons versus Severn Stars, which was the closest game of the round and just one goal separated them [53-52 to Stars].
Dragons went into the last quarter five goals up and they only scored eight in that last quarter.
It's just amazing to me at the moment how teams can be playing so well and have one quarter that's completely costing them.
You are not just seeing a couple of goals drop, to only score eight goals in that final quarter you have got to be questioning what teams are doing and how they're finishing off and how they are closing games out.
It seems to be at the moment that the underdog and the team that's coming from behind is performing a lot better than the team that's trying to push on.
We saw that with Wasps' loss and how Loughborough clawed it back and Stars did it to Loughborough the other week but Lightning managed to cling on.
It's quite interesting to see how, at the moment when teams are down, they have absolutely no fear and just keep going at sides. No lead seems quite big enough at the moment!
Teams like Severn Stars, with a tall shooter in there like Georgia Rowe, can be fearless in the last quarter and just let ball go. I think that's where it's paying dividends for sides with tall shooters - like Rowe and Cholhok - in those last quarters it just makes such a difference.
Wasps back to winning ways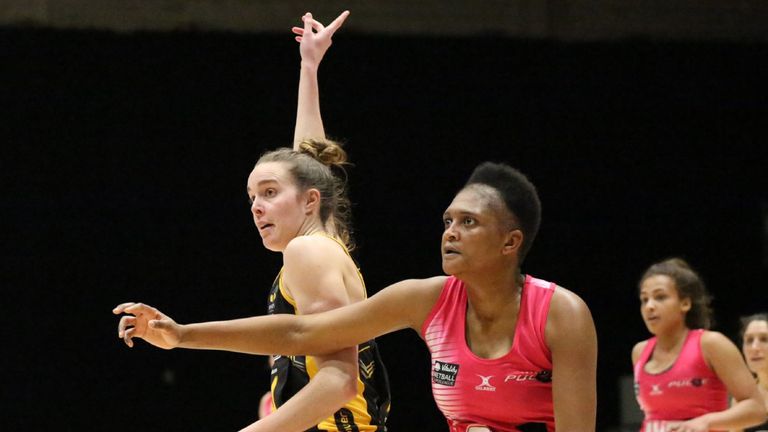 It was the biggest score of the weekend [67-35] and a convincing victory for Wasps.
If you look at the first time that that they played Pulse this year, Wasps' victory probably was not as convincing as they wanted it to be.
So it was an impressive performance by Wasps at home and something that they needed to do, especially with how close the league is at the moment, because goal difference is going to matter.
You saw that in the Thunder game as well, the top teams are really pushing and making sure that they are putting a lot of goals on the board, to make sure that they have got a bit of a bumper and space.
It was impressive by Wasps but what they need to be able to do is to see those games out against the top teams.
In all, it's a good place for them to be in [off the back of this win] going into the Team Bath game.
Bath's run-in and top five meetings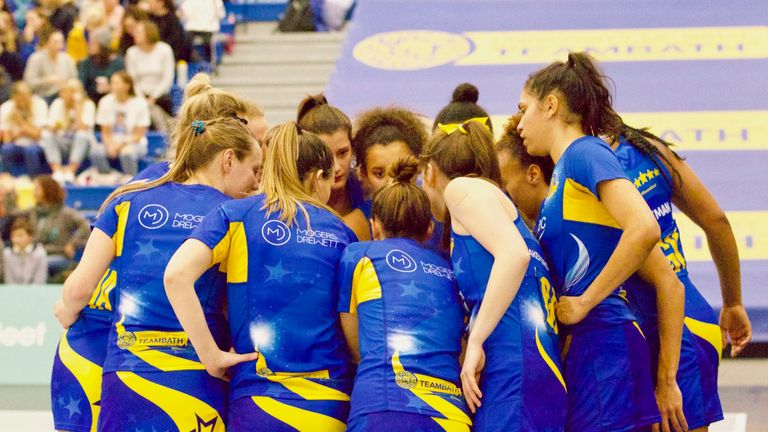 This weekend, the game of the round is Wasps versus Bath because everybody is going to be looking out for when the top five teams are playing each other.
For Bath, if you look at the top five then they probably have the worst run-in. They still have to play everybody in that top group once and this is their first clash.
They were level with Storm at half-time in Round 12 and it was that magic third quarter again.
Bath for me are the team that have got to dig in, this is a must-win game. They have to take one of the top scalps otherwise I think that they will be sitting out of the top four just because of the run-in they have got.
Ooo it's so tight at the top but makes it very VERY interesting going into the last part of the season! Never mind being a spectator, i'm fangirling the league whilst playing in it ❤ #VNSL2019 #Netball #ShowUp

— Eboni Usoro-Brown (nee Beckford-Chambers) (@EboniBChambers) April 2, 2019
Expect some magic from Serena Guthrie and Eboni Usoro-Brown, they know how to grind out games, they know how to win and they know how to turn it on when they need to.
These next few weeks for Bath are going to be huge and I'm intrigued to see how they get on against Wasps this weekend.
Watch more Vitality Netball Superleague as Loughborough Lightning host Surrey Storm live on Sky Sports Mix on Monday, April 8 and the match will be streamed live on the Sky Sports YouTube channel. Also, Sky Sports will be showing every game of the 2019 Vitality Netball World Cup in July.