Emma Thurston
Interviews, comment & analysis
Vitality Netball Superleague: Sam Bird and Lisa Alexander discuss London Pulse's ambitions
London Pulse are pushing for play-off netball and have brought together some of England's best young talents; Sam Bird also recruited the former Australian Diamonds head coach Lisa Alexander as performance director
Last Updated: 29/04/22 1:53pm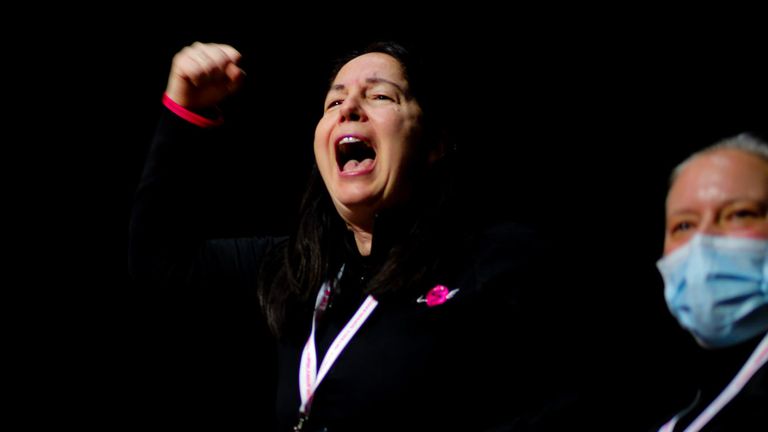 With London Pulse pushing for play-off netball, Sam Bird and Lisa Alexander talk to Sky Sports about the franchise's professional development, their play-off ambitions and coaching philosophies.
In May 2019, Bird was announced as London Pulse's new head coach. She succeeded Te Aroha Keenan and set about putting her stamp on the club.
The former England international then took over as CEO in the following April and under her stewardship, the franchise has gone from strength to strength. So much so, that Bird is able to talk openly about the next step in their development.
"We are ambitious about that [going professional]," Bird said to Sky Sports' Hannah Wilkes.
"We have an excellent board that support us on that, to be honest we could go professional tomorrow, but the rest of the league has to be able to do that.
"We need to be in a league that's professional, there's no point in just one or two teams being in that environment and not enough others being able to do that.
"It's important that we work together as clubs to professionalise so that we're meeting that standard.
"We're ready. I want to pay our players more and our staff more, I want more fans in, more visibility and more diversity. We're ready to deliver that. "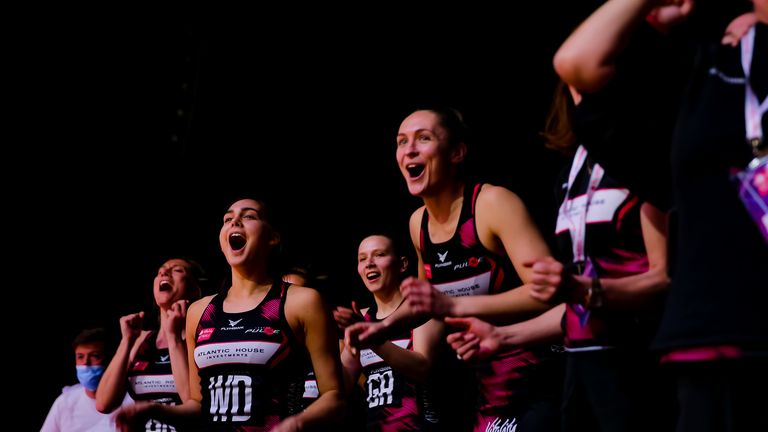 Bird's views about professionalism highlight the type of leader she is. The CEO is astute and driven, as well as being empathetic and understanding.
Bird has never made her desire to focus on young English talent a secret and she's always approached her player recruitment accordingly.
"England needs to win at a top level, at world-class level, and in order to do that our job at London Pulse is to produce those players to help England win major competitions." the head coach and CEO said.
"It's really nice to be thinking about how we are going to produce the next world-class netballer, she's going to come from London, and nobody really knows who she is yet. It's a great job to have."
London Pulse - Forthcoming fixtures
| | |
| --- | --- |
| Round 18 | Strathclyde Sirens vs London Pulse |
| Round 19 | Surrey Storm vs London Pulse |
| | London Pulse vs Manchester Thunder |
| Round 20 | London Pulse vs Leeds Rhinos Netball |
Pulse's new Australian influence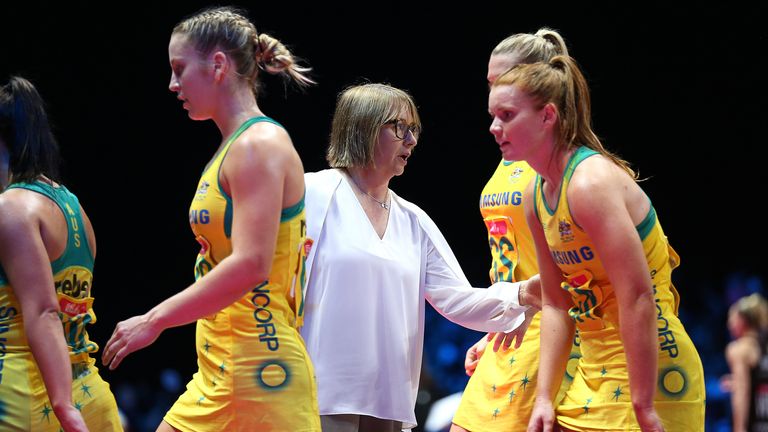 In September last year, Bird announced a major addition to the team at London Pulse - the former Australian Diamonds head coach Alexander was arriving as performance director.
Alexander is revered in the sport and her move to England made a positive statement about the progression of elite netball in the northern hemisphere.
She led the Australian national side for more than eight years and had become the most capped Diamonds head coach of all time. She completed her tenure with an 81 per cent win record (83 victories from 102 Tests) and had led the side to winning multiple major medals.
At the time of her arrival, Alexander, who had become 'Twitter mates' with Bird prior to them linking up together professionally, highlighted how ambitious England Netball and London Pulse must be.
"Really, because of the population in England and the number of players playing netball in England - which is going to rise - the expectation should be that England are going to win world titles, Commonwealth Games gold medals and possibly Olympic Games gold medals [in the future].
"We need to dream that big. London Pulse needs to dream big too, about winning the Vitality Netball Superleague. It's important that we have those really high goals and aspirations, but at the end of the day, it's my job along with Sam to help guide those young athletes along that pathway."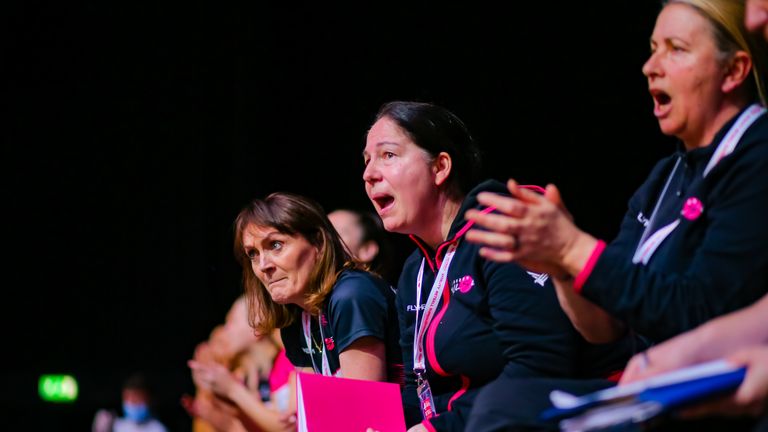 Now, many rounds into the 2022 Superleague season, the relationship between Bird, Alexander and coach Fiona Murtagh is blossoming. Bird explained more about Alexander's expertise and influence.
"For me, being CEO and head coach, it was really important that we had a performance director that could plan the season," Bird said.
"Someone who we can bounce ideas off, who will look at our critical points during the season and to really just draw on Lisa's experience.
"We have really positive conversations and it's been really good to have someone who has the time to discuss those things that have been rattling around in my head and have a really experienced perspective as to how to improve the club."
Lisa Alexander about Pulse's coaching dynamic
I know what the athletes have been asked to do and want to make sure that's emphasised, but I won't muddy the waters. It's very important that the players understand who the head coach is and that I'm there to support. They can obviously give feedback to me, but at the end of the day, Sam's the boss
Nurturing young talent
Together, Bird, Alexander and Murtagh place an enormous emphasis on supporting their athletes. As Alexander said, it's about the person as well as the athlete. Zara Everitt's experience highlights this.
"I study Law and Spanish Law at the University of Oxford," Everitt told Sky Sports previously.
"Sam comes from a legal background as well so from the start she offered me advice on that part of my life. She understands how demanding the course is and if we need to speak about that area, she knows what she's talking about.
"Sam doesn't want to use that information against you. I know that sounds slightly cynical, but some coaches might. Some coaches might say that they're not going to play you because you couldn't be at a training session.
"Instead she sees how our education adds to us as a player, as opposed to it being detrimental."
Everitt's experience and the support she's given isn't unique. Instead, it's echoed by her Vitality Netball Superleague team-mates and those within Pulse's pathways too.
"Supporting our players is critical and it's a standard that every club should try and achieve," Bird added. "It's in the very fibre of what we offer as a club.
"We do look after our people; they have a lot of challenges. They're very much in the spotlight, their mistakes and successes are in the spotlight, and a lot them are still studying. We have a lot of highly academic girls here.
"It's really important that they know, we will support them and that we do care about them. It's genuine and it's all the way through the pathway. If they have their off days or down days, they need to know that they have our support come what may.
"Sam and I have got a very similar coaching philosophy," Alexander said. "It's to know the person that we coach, first and the athlete second. We really want to develop good people and that's what London Pulse is all about."
Next stop, the play-offs?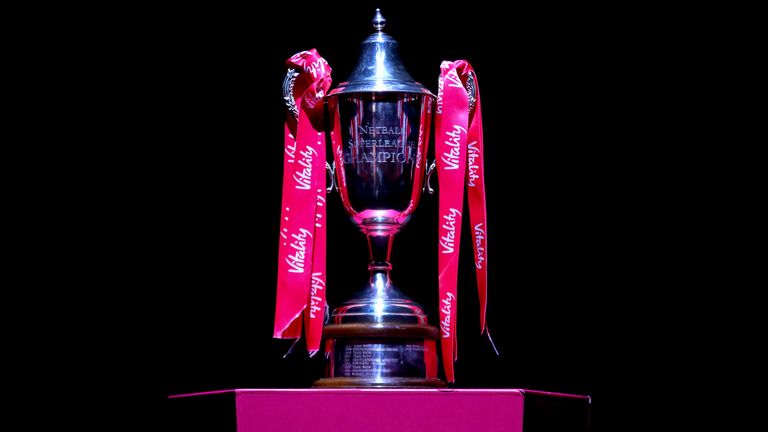 This Superleague season, Pulse are coming of age on court. After spending the first three rounds on the road, they capitalised on a run of home matches between rounds four and eight.
The team put together five successive victories before falling to Thunder at Belle Vue and since, have continued to grow.
The outfit have learned to work without Funmi Fadoju while she's been out injured and they laid down a marker at the Spring Showdown by beating top-four rivals Saracens Mavericks.
Play-off netball is the aim, as their performance director noted.
"I always plan for success," Alexander said. "So, part of my planning has taken in the final week before finals. I've always worked like that throughout my whole career. We're planning on making that final weekend."
Pulse have four regular-season matches left; they're facing three teams they've beaten already this season - Strathclyde Sirens, Surrey Storm and Leeds Rhinos Netball - and Manchester Thunder.
In theory, it bodes well for a place on the final weekend, but Pulse's players will need to lean into the experience of their coaches to get the job done. After that, well it will be knockout netball, and absolutely anything can happen!