Netball Superleague: Stacey Francis joins Yorkshire Jets for 2016 season
Last Updated: 22/09/15 11:58am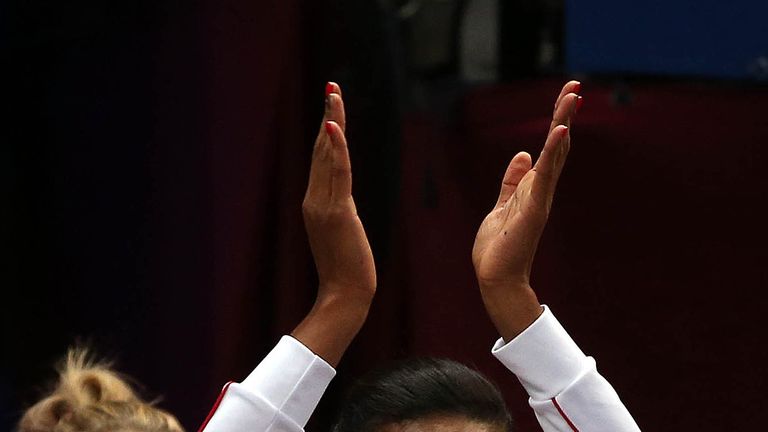 Yorkshire Jets have signed England international Stacey Francis for their 2016 Vitality Superleague season.
The 27-year old defender, who has over 50 caps for her country, was part of Tracey Neville's bronze medal-winning World Cup side in Sydney this summer.
She joins from Team Bath following the Jets' best ever season when they were third in Superleague, their highest ever finish in the competition.
Francis said: "It is impressive to see the progress that Yorkshire Jets have been making over recent seasons and it's an exciting time to be joining the team given that last season was their best ever finish in Superleague. I am looking forward to supporting their efforts to continue to improve and will bring my passion and commitment to the team.
"I've had an amazing time with Team Bath, having joined the side as a 16-year-old and being a member of each team who lifted the Superleague trophy. With Anna Stembridge joining Jess Thirlby on the coaching team, I know they will be a force to be reckoned with and I wish the team all the best for 2016.
"I am proud of what we achieved at the World Cup in Sydney and thoroughly enjoyed the break from netball afterwards. However, I am now looking forward to returning to pre-season training under Anna Carter, alongside the team and, of course, meeting all the passionate Yorkshire netball fans."
Francis, who stands at 5ft 11in, can play at Goal Defence, Wing Defence and Goal Keeper, and Jets head coach Anna Carter is delighted to be bringing her to Yorkshire.
She said: "Stacey is one of the most respected and influential netballers in the country. Her determination to return from injury to play a crucial role for England in this summer's World Cup is an indication of her strength of character and I will benefit hugely from having that in our squad in 2016.
"After our best ever season, we are pleased that players of Stacey's calibre are seeing the potential for the future at the Jets, with our commitment to developing young talent for the future from across Yorkshire, mixed with our determination to have the best players from around the UK and the world."