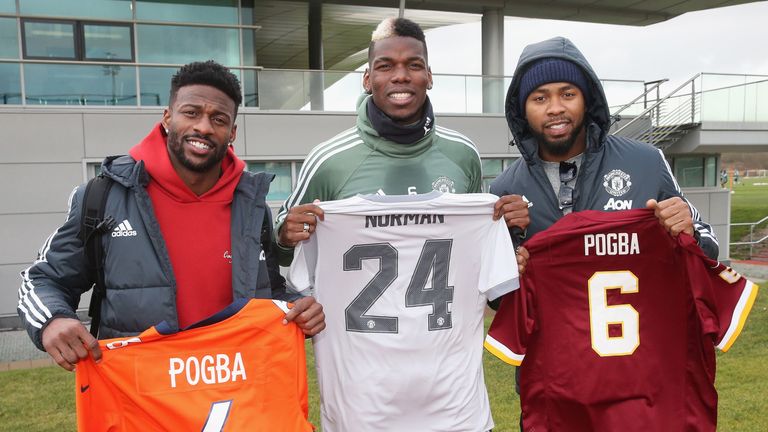 NFL duo Josh Norman and Emmanuel Sanders paid a visit to Manchester United training on Wednesday.
The pair are in the UK because of sporting commitments, and took time out of their schedule to pay a visit to the AON training complex to meet the United first team.
Washington Redskins All-Pro cornerback Norman is to join Sky Sports' live coverage of Super Bowl LII in Minnesota on Sunday, February 4.
Similarly, Sanders has been on British shores to speak at NFL UK live.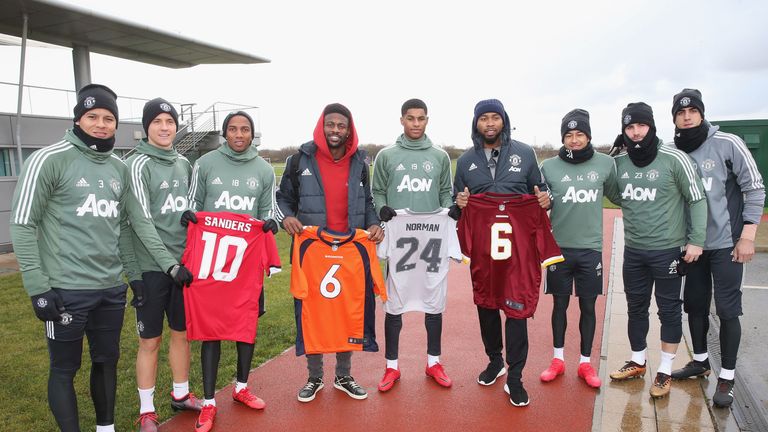 Both athletes met up with a number of the United squad, including record signing Paul Pogba and striker Romelu Lukaku.
Shirts of their respective teams were exchanged, with Norman handing over a Redskins jersey while wide receiver Sanders brought the shirt of his NFL side, Denver Broncos.
The name and number of Pogba was printed across both jerseys, while United in exchange handed over their grey away shirt with 'Norman 24' emblazoned across the back and the famous red home shirt featuring 'Sanders 10'.
Ahead of his Sky Studios appearance, Norman follows in the footsteps of a star-studded line-up of guests to have joined the coverage this season, including NFL RedZone presenter Scott Hanson, Super Bowl 50 winner DeMarcus Ware, veteran defensive coach Rob Ryan and former safety turned award-winning broadcaster Solomon Wilcots, among others.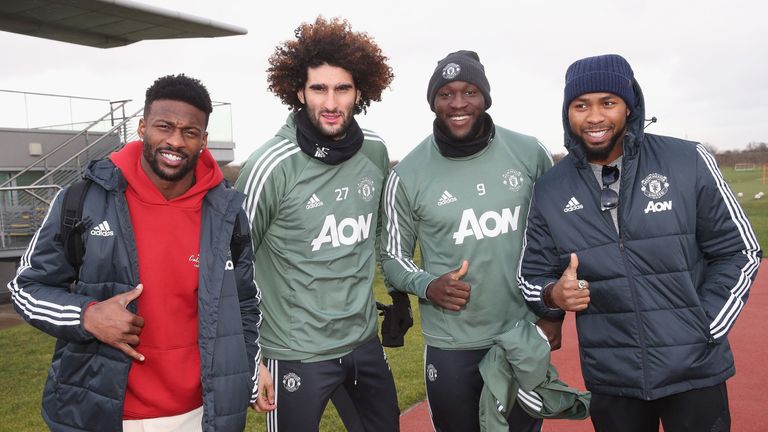 Sky Sports will be live on site in Minnesota this year taking in the sights and sounds of Super Bowl LII, with Norman joining the panel of Neil Reynolds, Shaun Gayle and Jeff Reinebold.
Norman knows all about what it's like to play in a Super Bowl, having lost out to the Denver Broncos in the big game two years ago while with the Carolina Panthers - a showdown in which Sanders came out victorious.
Following his All-Pro year, Norman then signed a five-year, $75million contract with the Washington Redskins.