NFL Super Bowl XLIX preview: Can the Patriots and Tom Brady get another championship, ten years on from their last?
The New England Patriots face Seattle Seahawks in Super Bowl XLIX in Arizona on Sunday
By David Currie
Last Updated: 01/02/15 4:52pm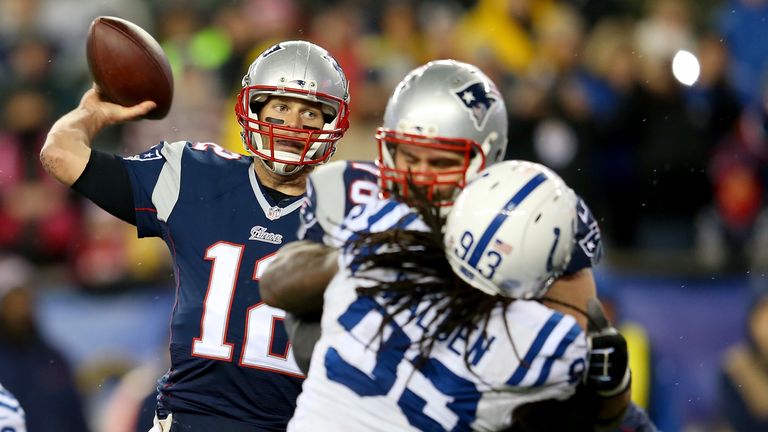 Ten years ago this week Tom Brady was winning his third Super Bowl, a 24-21 win for the New England Patriots over the Philadelphia Eagles.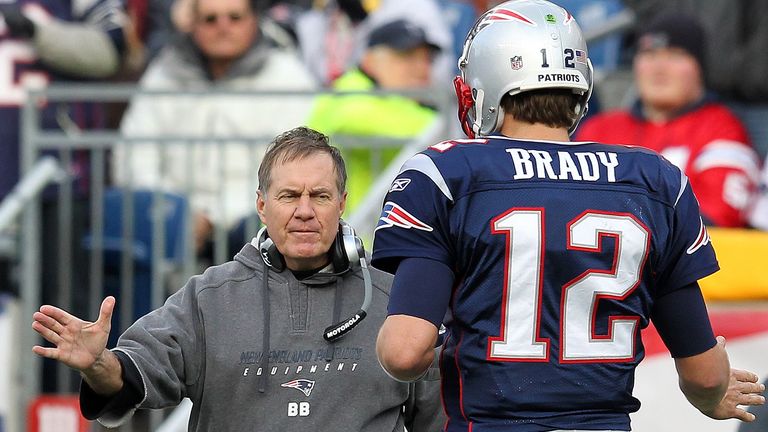 It was the Patriots' second straight triumph and third in four years since the introduction of Brady as the team's starting quarterback and, aged 27 at the time, it was a case of when he would break Joe Montana and Terry Bradshaw's record of four championship titles.
Both of them had to wait until they were in their thirties for their third and fourth rings and Brady, tied at the hip with coaching great Bill Belichick, would surely get more opportunities to add to his tally?
True. Belichick and Brady have secured nine playoff berths since (missing out only when Brady was injured for most of 2008 season), six straight AFC East titles, and three further AFC Championship crowns taking them to the Super Bowl.
But the two most recent have ended in not only defeat, but major upsets as twice the New York Giants, with a worse record and supposed inferior team, triumphed.
Sky Sports NFL expert and special teams coach for the Hamilton Tiger-Cats in the Canadian Football League, Jeff Reinebold, says Brady will see the past decade as a failure.
Validation
"He's played well but the ultimate measuring stick of a quarterback in the NFL is winning championships," said Reinebold. "So when you look at that, there has been an obvious dry spell.
"And certainly at this point in his career, as it starts to wind down, to have an opportunity to get a fourth ring would obviously be validation at the highest level of what a great player he is."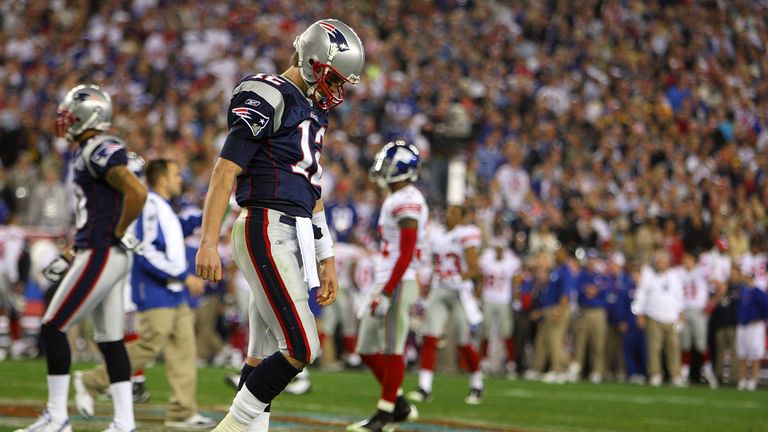 The toughest loss was arguably in 2008 when an undefeated Patriots looked to be the first team to go the whole year unbeaten since the 1972 Miami Dolphins (and the first to do it in a 16-game season).
The Patriots were accused of being complacent and arrogant even as the Giants caused perhaps the biggest upset in Super Bowl history, winning 17-14 at the same University of Phoenix stadium where this year's game is to be held.
"I don't think there has ever been complacency in that organisation," says Reinebold. "The NFL is just structured in such a way – with the salary cap – to make it hard for you to keep winning.
"You look at how few repeat champions there have been [eight]. And there hasn't been a repeat champion since the Patriots last did it."
Salary cap's along with free agency and retirements means Brady has a far different team now to that one that almost went undefeated in 2008 and it has been said that his play has suffered since.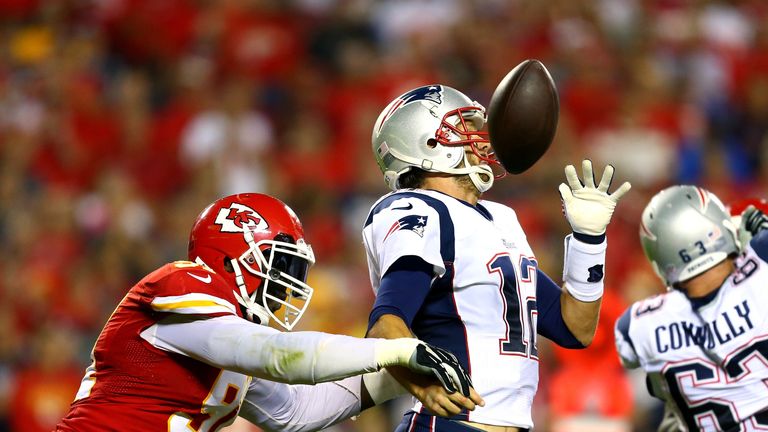 In 2013 he posted his lowest quarterback rating for 10 years, and his two interceptions in a 41-14 hammering at the hands of the Kansas City Chiefs in week four this season prompted some calls for him to be axed.
"It's the natural reaction of sports fans when you have a player of Brady's calibre, that at the minute he appears to have slipped, it's said his best football is behind him," said Reinebold.
"They said the same about Belichick earlier in the season and both of those guys took that personally and have certainly proven their worth over the course of the season."
Elite
Brady has taken things personally throughout his career. He has often been compared to the more talented, easier-on-the-eye play of Peyton Manning.
And while both are unquestionably elite, Brady wins the crucial category; Super Bowl wins – three to one – perhaps the greatest illustration of his mental strength.
And the fuss being made about the 'deflate-gate' scandal this week, added to the Seahawks' pummelling of Manning in last year's Super Bowl, means the Patriots are unfancied and perhaps disliked going into Sunday's game. Brady wouldn't have it any other way.
"Brady was not a regular starter at college, was drafted in the 6th round and not highly thought of when he first joined up with the Patriots at training camp, so he's always played with a chip on his shoulder, trying to prove that he belonged," said Reinebold.
"I think the whole 'deflate-gate' thing is going to help him. It will give him that same psychological fire. It's the kind of thing that will spur him on to have a great game."
Watch live coverage of Super Bowl XLIX between the New England Patriots and the Seattle Seahawks live on Sky Sports 1 and Sky Sports 3 at 10pm.