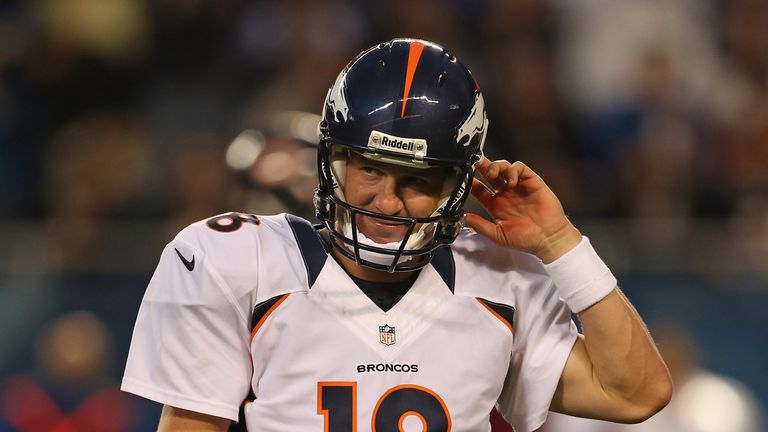 Struggling Peyton Manning retains the support of his Denver Broncos team-mates despite continuing his poor start to the season against the Cleveland Browns.
The Broncos head into their bye week with a perfect 6-0 record but that winning streak has been largely achieved despite five-time MVP Manning rather than because of him.
The 39-year-old was intercepted three more times Sunday against the Browns, though the Broncos survived to win in overtime 26-23.
Despite Manning's ongoing struggles several of his teammates voiced their support for their quarterback and scoffed at critics suggesting back-up Brock Osweiler should be given a chance instead.
"We're here to rally behind him," running back Ronnie Hillman said. "Peyton is our leader, our quarterback. People can say whatever they want. They don't know. And this offence is right there. It's going to get going, and then people can ask about something else."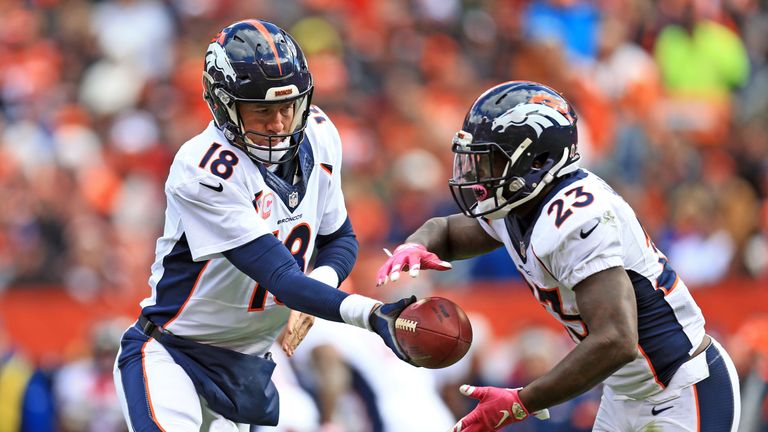 Manning has already been picked off 10 times through six games - a figure which is put into perspective by the fact he has played five entire seasons with 10 interceptions or fewer.
The only other time he has reached double-digit picks after six games was 1998, his rookie year, when he threw a career-worst (and NFL-high) 28 interceptions.
With just seven touchdown passes so far, Manning is on pace for 19 for the season - well below his career worst of 26 in 1998.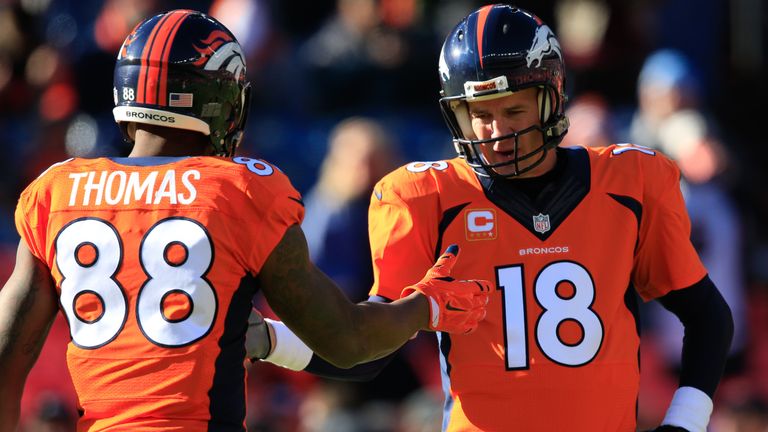 "We don't really care what people say," wide receiver Demaryius Thomas said. "I know I just got to make more plays and make people be quiet on it. Me dropping a ball, they probably say something about Peyton after that. I bet there are people that blame Peyton when I dropped the ball.
"He's our quarterback. Our leader. I know I can make more plays for him."
Broncos general manager John Elway hired Baltimore Ravens offensive coordinator Gary Kubiak as head coach in the offseason in the hope his stretch-run, zone-blocking scheme would help take the offensive burden off Manning, but the veteran quarterback appears to be a poor fit for that system.
Manning's lack of mobility and arm strength have been problems and poor play by his offensive line has rendered the running game ineffective.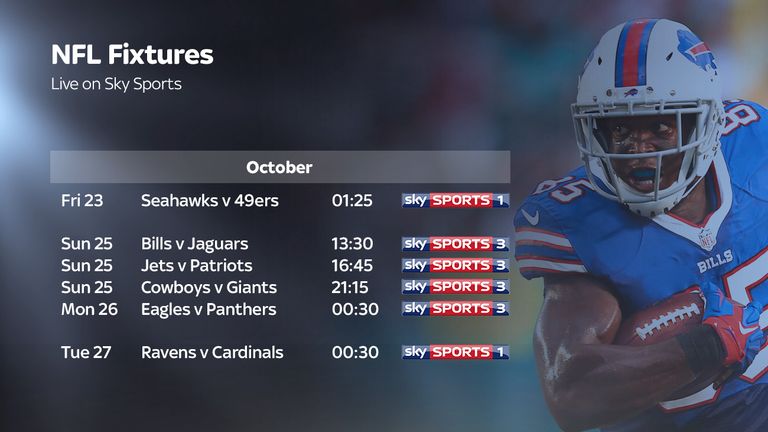 In an effort to spark the offence into life, Kubiak has compromised his system and allowed Manning to lean on shotgun, spread attack system which has made him one of the most prolific quarterbacks in the history of the NFL.
"Obviously we are still going through a transition," Manning said. "We are trying to get on the same page and get comfortable and the injuries have not helped that transition. It is by no means been easy.
"I think this bye week comes at a good time where we can study some things we've done in the first six weeks and see what has worked and maybe what's not working as well."