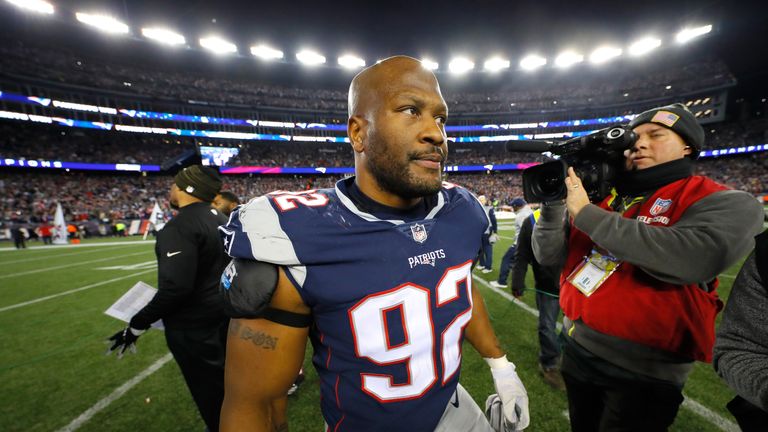 Former Pittsburgh Steelers and New England Patriots linebacker James Harrison has announced his retirement from the NFL for the second time.
Harrison, 39, played a total of 15 seasons in the league, spending 13 years with the Steelers during two spells.
Having gone undrafted in 2002, he eventually joined the Pittsburgh roster in 2004 where he won the Super Bowl in 2006 and 2009, where he famously scored an 100-yard interception touchdown against the Atlanta Falcons.
After playing one season with the Cincinnati Bengals in 2013, Harrison had called an end to his career but later returned to the Steelers in September 2014.
Harrison played just five games for the Steelers during the 2017 season and was released by the franchise in December.
He joined the Patriots three days later, going on to reach Super Bowl LII, but lost 41-33 to the Philadelphia Eagles.
Harrison announced his retirement on Monday, saying in an Instagram post: "I've missed way too much for way too long and I'm done. Many thanks to my family, coaches, the fans, and everyone who played a role in my football life."