New York Jets owner Christopher Johnson says his players can still protest
By Shona Duthie
Last Updated: 24/05/18 10:36am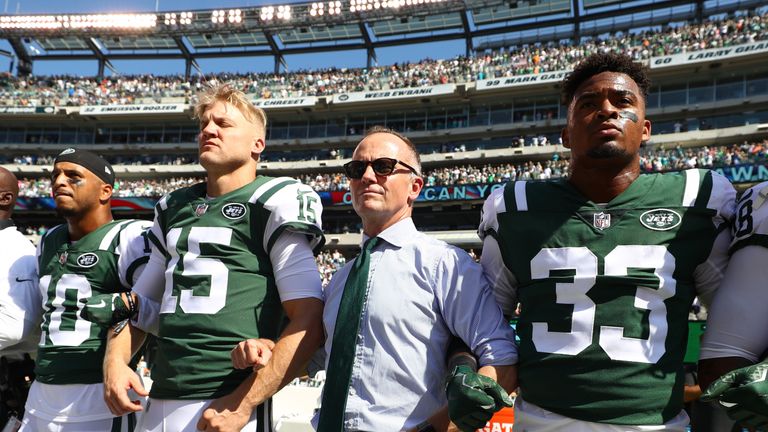 New York Jets owner Christopher Johnson says he will not punish their players if they decide to kneel during the national anthem and violate the new NFL policy.
On Wednesday, NFL owners approved a new policy that requires players to stand during the Star-Spangled Banner.
However, it did also state players would be allowed to protest, but only by staying in the dressing room. If they chose to do otherwise, teams would be fined.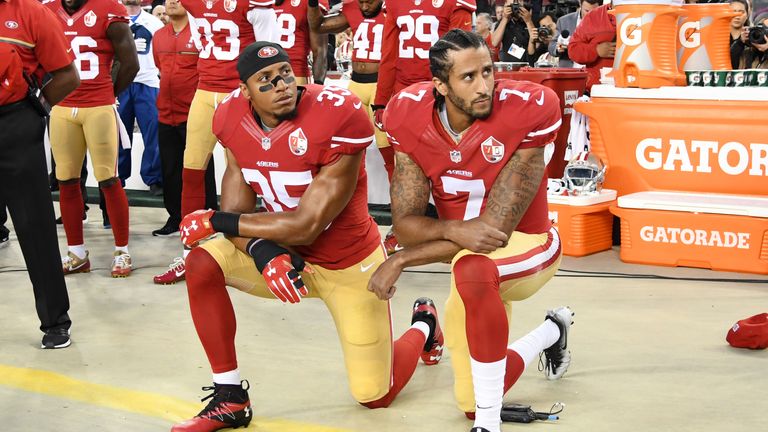 "The team is focused on working with players to advance social justice issues rather than creating club rules that restrict demonstrations," Johnson told Newsday.
"I do not like imposing any club-specific rules. I never want to put restrictions on the speech of our players. Do I prefer that they stand? Of course. But I understand if they felt the need to protest."
The move was to stem a widespread debate over protests started by former San Francisco 49ers quarterback Colin Kaepernick in a protest against police brutality and racial inequalities in the justice system.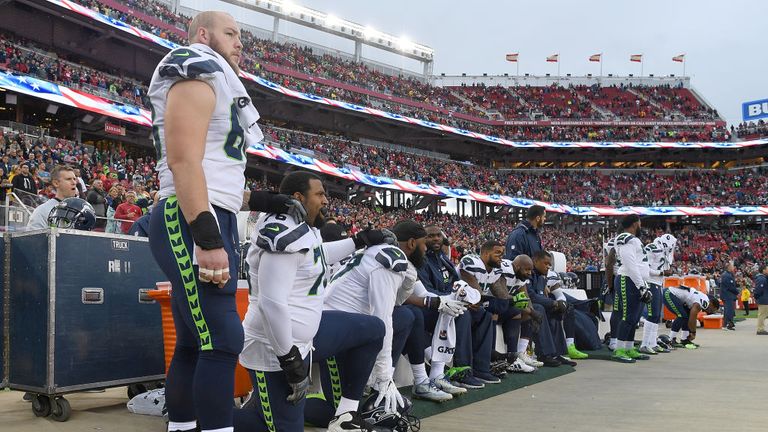 In the policy, it mentions it is up to the individual teams to decide whether to pass that cost onto the players.
Johnson added he plans to meet with the Jets players and coaches to discuss the decision, saying "he'll support the players wherever they land as a team".
Two-time Super Bowl champion Chris Long stated he would "continue to be committed to affecting change with his platform".
Long won the championship last season when the Philadelphia Eagles beat the New England Patriots.