The NFLPA files a grievance against the NFL's anthem policy
Players will talk to the league about a solution
By James Simpson
Last Updated: 11/07/18 1:41pm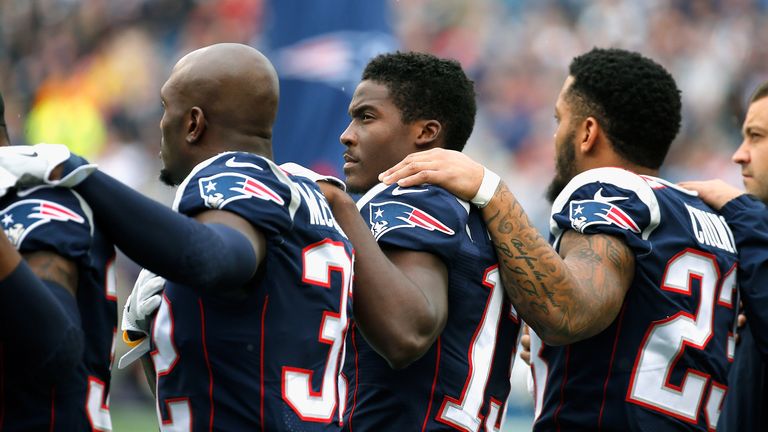 The NFL Players Association has filed a grievance against the NFL's recently-imposed national anthem policy.
In May, NFL commissioner Roger Goodell announced the league had approved a new policy that requires players to stand for the national anthem when they are on the field.
However, the NFLPA released a statement on Tuesday saying they are fighting the policy as it infringes on player rights.
They said: "Our union filed its non-injury grievance today on behalf of all players challenging the NFL's recently imposed anthem policy.
"The union's claim is that this new policy, imposed by the NFL's governing body without consultation with the NFLPA, is inconsistent with the collective bargaining agreement and infringes on player rights.
"In advance of our filing today, we proposed to the NFL to begin confidential discussions with the NFLPA Executive Committee to find a solution to this issue instead of immediately proceeding with litigation.
"The NFL has agreed to proceed with those discussions and we look forward to starting them soon."
Assistant Executive Director of External Affairs at the NFLPA George Atallah said: "A non-injury grievance has been filed today to meet the statute of limitations and will be heard by an independent arbitrator.
"I'm glad that players/management will sit down soon and work on a solution, together."
Under the new rule, players are allowed to protest, but only by staying in the dressing rooms for the Star-Spangled Banner. Any violations of the policy will result in fines against the team and not the players.