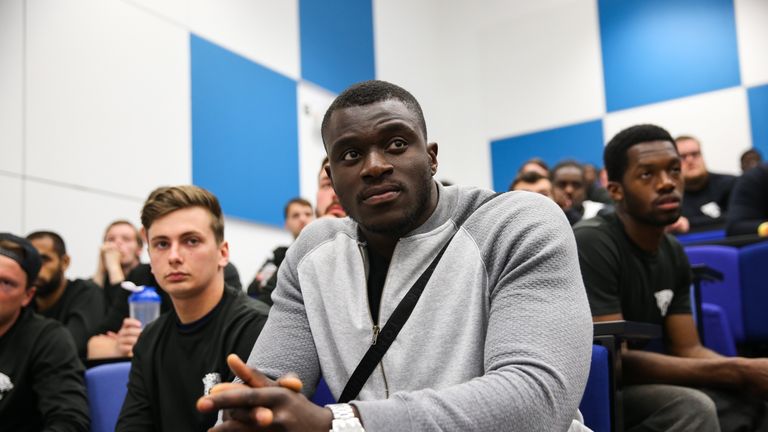 British defensive end Efe Obada was selected by the Carolina Panthers in their 53-man roster for the new NFL season.
Saturday was the deadline for NFL franchises to whittle down their squad from 90 to 53 and Obada became one of six defensive ends on the Panthers roster, pipping their 2017 third-round draft pick Daeshon Hall.
The 22-year-old was born in Nigeria but came to the United Kingdom aged 10 and only started playing American football in 2014 for British side London Warriors.
Obada had stints at Dallas Cowboys, Kansas City Chiefs and Atlanta Falcons, but has never made it to the final 53 before.
Obada said he was expecting to be released and was thrilled when coach Ron Rivera confirmed his selection.
"Walking in and getting released is what I'm used to," Obada told www.panthers.com. "I was walking in and making eye contact with everyone.
"No one spoke to me, I didn't say anything to anybody. I made it to my locker and they still hadn't stopped me or said anything.
"Coach Rivera eventually came over to me and I was like, 'Is it real?'"
Obada is the first player from the NFL's International Pathway Program to make a final roster and having only taken up the sport four years ago, his route to the top is somewhat unusual.
"I'm so happy, I'm going to enjoy this. I've been working very hard just to feel this.
"I've lost a lot to get here, I've had to sacrifice a lot, I've been through a lot.
"All the suffering paid off. I want to make those people who believed in me proud."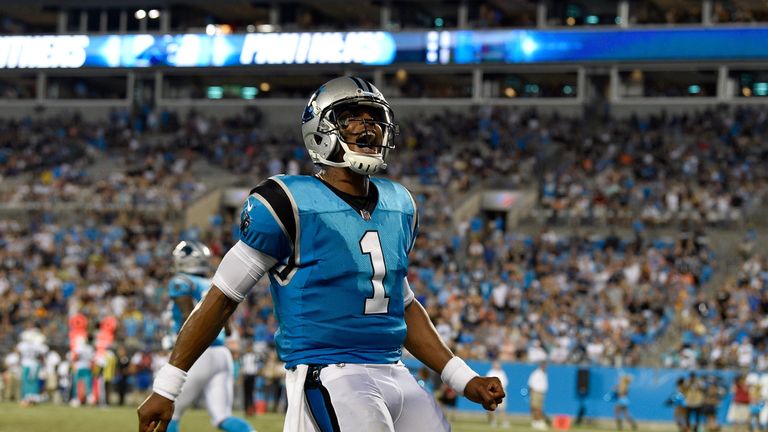 Obada could line up along Panthers quarterback Cam Newton, whose backup will be Taylor Heinicke, selected ahead of Garrett Gilbert.