Robert Griffin III earns place on Baltimore Ravens roster for new NFL season
Last Updated: 03/09/18 11:30am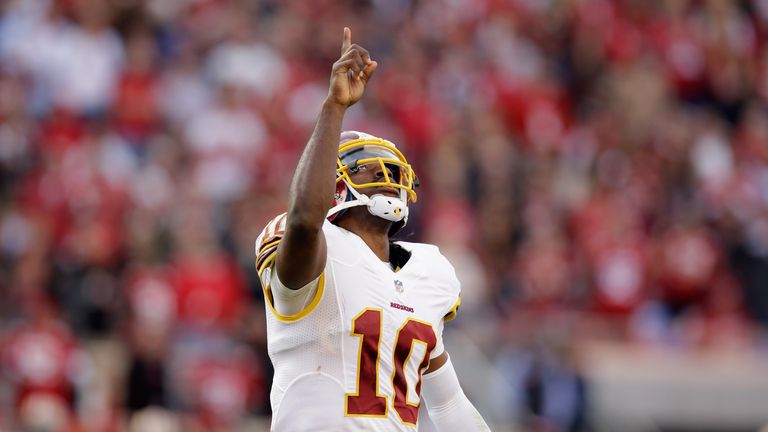 Robert Griffin III's NFL comeback is complete after he was retained by the Baltimore Ravens on their 53-man roster for this season.
Griffin, who was the No 2 overall pick in the 2012 draft, is on the Ravens' roster after being out of the NFL entirely last year. That means the Ravens franchise head into the new season with three quarterbacks - Joe Flacco, Lamar Jackson and Griffin - for the first time in nine years.
Griffin, who was a Texas state track champion as a teenager, was named Offensive Rookie of the Year in his first season at the Washington Redskins.
But the Japan-born quarterback would end up playing second fiddle to Kirk Cousins in the seasons that followed as a number of injuries hindered his Redskins career.
After remaining inactive for the entire 2015 season, the 28-year-old joined the Cleveland Browns as starting quarterback in 2016. But a shoulder injury disrupted his year and he left the Browns in 2017, spending last season out of the NFL altogether.
He signed a one-year deal with the Ravens in April and has since featured six times for the Ravens, ending pre-season with a 66 per cent pass completion rate, including two touchdowns and one interception. Griffin also gave a timely reminder of his athleticism, rushing for 52 yards.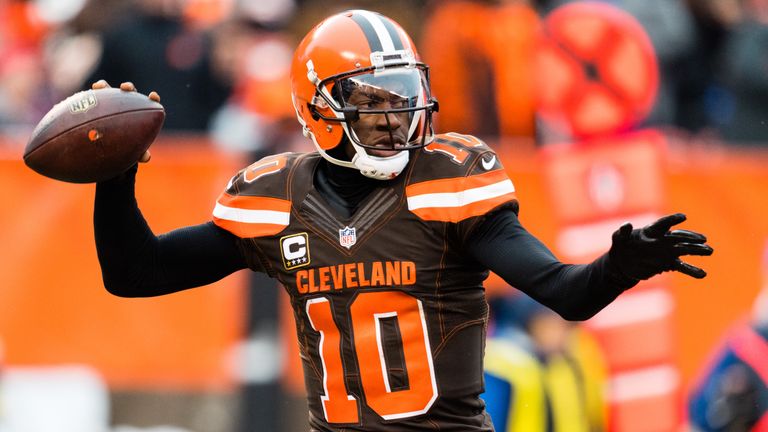 But the Ravens have parted with wide receiver Breshad Perriman, the team's first-round pick in 2015.
He managed just 43 catches for 576 yards and three touchdowns over 27 career games. It marked the first time in franchise history the Ravens cut a first-round pick before the end of his rookie contract.
Baltimore also waived tight end Darren Waller, who recently returned from a year-long suspension for violating the league's policy on performance enhancers.
Other notable cuts included offensive lineman Nico Siragusa, linebacker Albert McClellan, defensive end Bronson Kaufusi, and defensive tackle Carl Davis.