New York Jets' Sam Darnold set to miss Buffalo Bills game with foot injury
By Shona Duthie
Last Updated: 08/11/18 5:42pm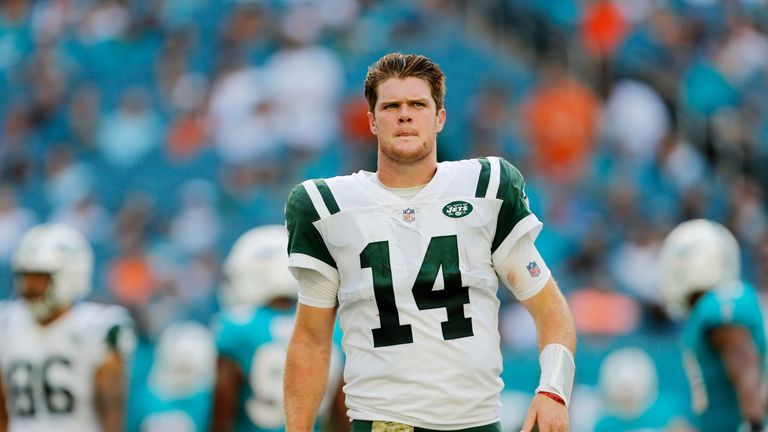 New York Jets' quarterback Sam Darnold could miss their game against the Buffalo Bills in week 10, according to the NFL network.
The third overall draft pick, after the Cleveland Browns chose Baker Mayfield number one overall, was reported to be in a walking boot having missed out on Wednesday's practice.
Jets head coach Todd Bowles confirmed Darnold is dealing with a foot strain and they will monitor his progression throughout the week.
It is understood Darnold will be re-evaluated on a week-by-week basis to see if he is fit to play following their week 11 bye.
The 21-year-old, the youngest ever QB to start in the NFL, admitted during last week's 13-6 loss to the Miami Dolphins he got battered and bruised during the game.
On Monday, he stated: "Yeah, I feel fine, some bumps and bruises, but everything is good."
If Darnold, who has thrown 14 interceptions through nine games, sits out, veteran Josh McCown, 39, will be in line to start against Buffalo, who are currently 2-7 compared to Jets' 3-6 in AFC East.