American Football Expert & Columnist
NFL Pick Six: Battle-tested Rams, Titans' surprise rout and Colts revival
Last Updated: 13/11/18 4:33pm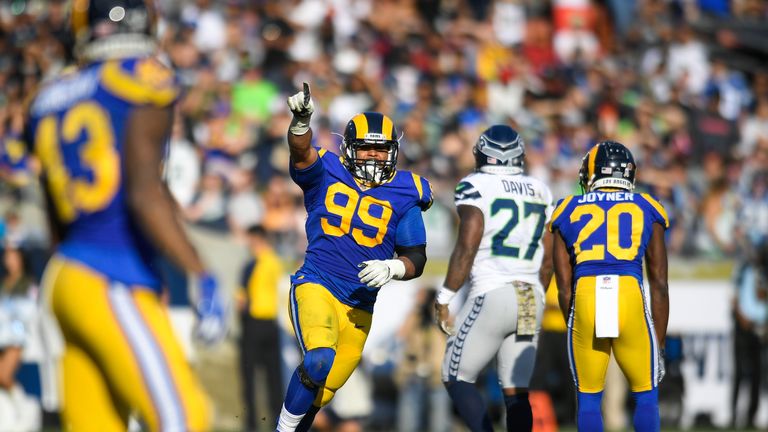 Neil Reynolds picks six storylines from Week 10, including the battle-tested Rams, Tennessee's surprise rout over New England and the Colts' revival.
As we get deeper into the 2018 season, the games take on added meaning and importance as the race to the playoffs kicks into a higher gear.
We have a clear idea on some teams around the league, others still have us guessing and some can now be written off all together. Here are my six big takeaways after another entertaining evening spent in great company in the Sky Sports studios with Rob Ryan and Shaun Gayle.
Battle-tested Rams
When the Los Angeles Rams make the playoffs - and make the postseason they will - I do not think we will see the wide-eyed, slightly-bewildered outfit that was one and done last January. This group will have been battled tested with some serious challenges during the regular season.
The Rams won a second doozy against the Seattle Seahawks by a 36-31 scoreline on Sunday, getting a wide range of offensive contributors and just enough defense at the vital end of the day. There have been other challenges, including contests at home against the Los Angeles Chargers and Green Bay Packers and road visits to Seattle, Minnesota and New Orleans.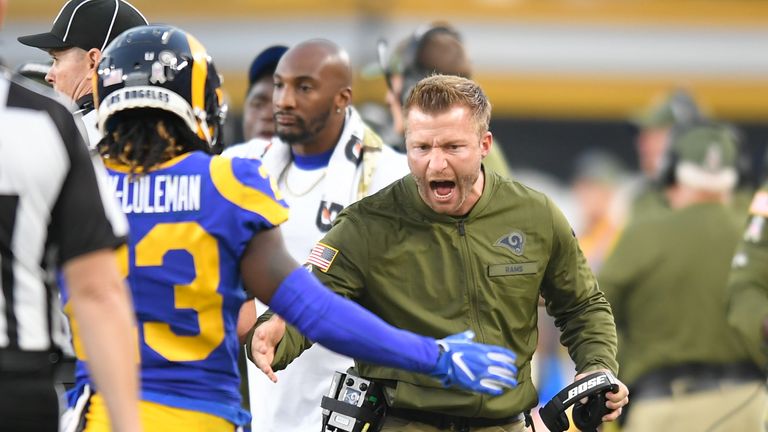 Those big contests - from which the Rams have emerged with an impressive 9-1 record - will serve them well at the end of the year. The only negatives from Sunday's stunning win were six personal-foul penalties, giving up close to 300 yards rushing and possibly losing wide receiver Cooper Kupp for the remainder of the year with torn knee ligaments.
The pupil defeats the master
Much has been made of the Tennessee Titans being the Patriots of the AFC South as they are led by former New England linebacker Mike Vrabel and boast a roster featuring men who once earned a living playing for Bill Belichick in running back Dion Lewis and defensive backs Malcolm Butler and Logan Ryan.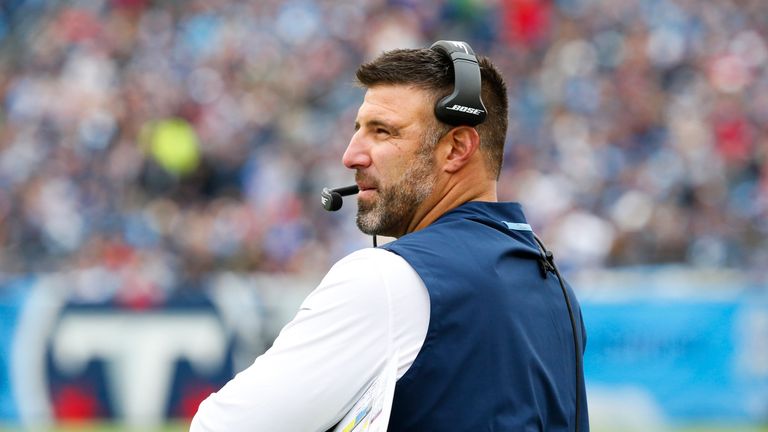 It was a good day for the former Patriots as the Titans ran out comfortable 34-10 winners over a New England team that could never get on track and clearly missed injured tight end Rob Gronkowski.
While Vrabel getting one over on his old boss will make the headlines, let's give a notable nod to Titans' offensive coordinator Matt LaFleur as he played a major role in this victory.
LaFleur is not only starting to get the best out of fit-again quarterback Marcus Mariota, he is also dialling up some cute plays, including a throwback to his passer and a direct snap to Derrick Henry that resulted in the final and decisive touchdown. This was an impressive display that gets the Titans back on course for a playoff run.
Saints top of the pile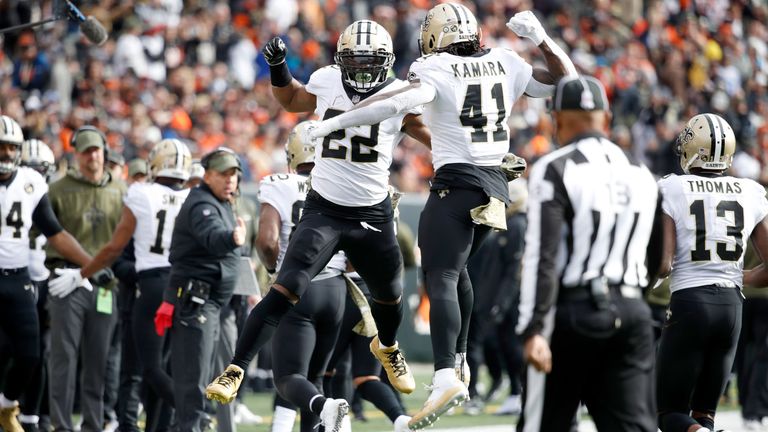 Head coach Sean Payton might have been able to pick some holes in his team's 51-14 victory over the Cincinnati Bengals but few others could be so critical. That looked the complete performance against a clearly-overmatched Cincinnati team.
The Saints are now 5-0 on the road and clearly built to thrive away from home with a still-masterful quarterback in Drew Brees and a pair of running backs in Alvin Kamara and Mark Ingram who can rip defences apart on the ground and through the air.
Brees threw for 265 yards and three touchdowns, the backs combined for 244 yards and three scores on the ground and the Saints scored on their first eight possessions before ending the game on their ninth. It was total domination and New Orleans look like the best team in American football through 10 weeks.
Jags down and out
I could not be more disappointed with a Jacksonville Jaguars team that was talking a great game in the summer but has dramatically failed to back it up. The Jags fell to a 29-26 defeat at the hands of the Indianapolis Colts on Sunday.
It was Jacksonville's fifth straight loss and their sixth reverse in seven since a "statement win" over the New England Patriots in Week Two. It was not all on under-fire quarterback Blake Bortles, either. The defense continues to struggle and allowed Andrew Luck to throw three first-half touchdown passes.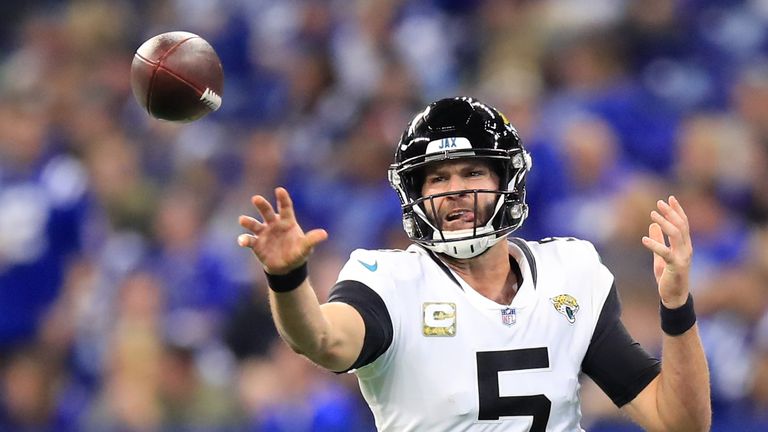 The Jags look ill-disciplined and totally shocked to the core about how their season has unravelled. They are a boisterous and noisy bunch so how head coach Doug Marrone fights to keep this troubled team from falling apart is going to be key to his and their future.
Colts in the mix
With their win over Jacksonville, the Indianapolis Colts - winners of three straight - are back in the AFC playoff mix at 4-5. They needed a victory on Sunday to keep their season alive and they got just that behind another very solid display from Andrew Luck.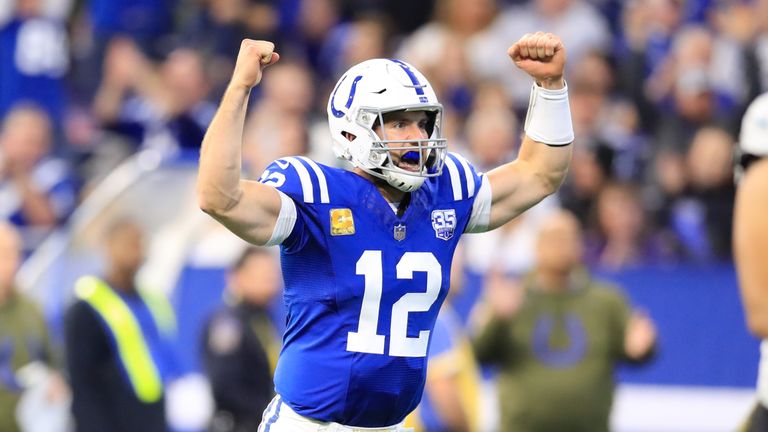 The fit-again Pro Bowl quarterback has now thrown at least three touchdown passes in six straight games and looks back to his very best after missing the entire 2017 campaign with a shoulder injury. Most importantly, the Colts are giving him the protection that has been sorely missing throughout his time in Indianapolis.
Luck was not sacked again for the fourth straight game, marking the first time a team has kept their quarterback that clean for that long since 2010. Quentin Nelson is an absolute beast up front on the Indy line and I like the job being done by first-year head coach Frank Reich. Don't sleep on the Colts.
Taxi for Bowles!
There are plenty of yellow cabs up for grabs in New York city and someone should hail one for Jets head coach Todd Bowles. He is as good as gone after Sunday's 41-10 debacle at the hands of the Buffalo Bills.
The Bills headed into the Week 10 contest with just 94 points to their name on the season. They scored 41 behind their fourth starting quarterback of 2018 in Matt Barkley. And they even got a scoring catch out of offensive lineman Dion Dawkins.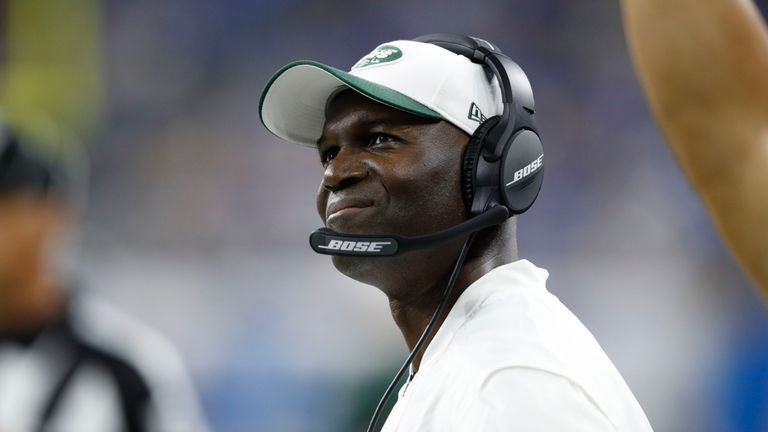 This embarrassing result at home against a division foe is surely the last straw for the Jets and their long-suffering fans. It's hard to see Bowles surviving the rest of this week. He has overseen a regression of rookie quarterback Sam Darnold and the Jets are not even treading water this season - they are getting worse by the week and Bowles will be moved on. Quickly!
Every Sunday Sky Sports is your home of the NFL in the UK with three live games and Redzone and you can join in the conversation by making sure you follow us @SkySportsNFL.