Kirk Cousins has re-emphasised his commitment to the Washington Redskins despite being placed on a franchise tag, making his 2017 future unclear.
The Redskins have until July to agree a contract extension into next season with their quarterback, or they could opt to trade him before the Draft.
Asked about his expectations for next season, Cousins told Sky Sports News HQ: "As always it's to win our division, have a home play-off game, then to go as far in the play-offs as we can.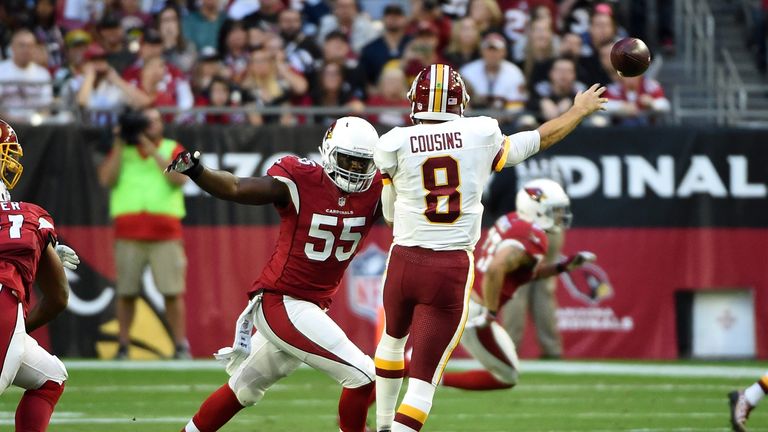 "We have a very tough division - maybe the toughest - so we've got our work cut out, so we need to have a good off-season programme.
"We'll be coming together as a team from day one so I'm excited about that chance."
Cousins has played 16 games in each of the past two seasons for the Redskins, where he has spent his entire NFL career, and threw 25 touchdown passes in the 2016 campaign.