Jacksonville Jaguars' second annual Playing and Coaching Academy took place in the UK
Last Updated: 19/07/17 1:11pm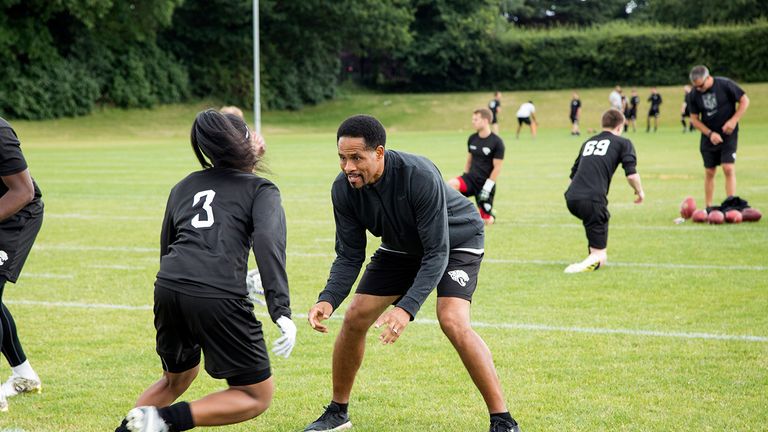 The Jacksonville Jaguars' aim of improving the standard of American football in the UK continued with their second annual Playing and Coaching Academy.
Who was there?
Super Bowl Champion Mark Brunell, Quarterback
Hall of Fame finalist Tony Boselli, Offensive Line
10-year NFL veteran and Current Jags coach Tyrone Wheatley, Running Back
Two-time Super Bowl Champion Keenan McCardell, Wide Receiver
14-year NFL veteran and current Jags coach Marcus Pollard, Tight End
Super Bowl Champion Keith KcKenzie, Defensive Line
Super Bowl Champion Fernando Bryant, Defensive Back
5 year NFL veteran Bryan Schwartz, Linebacker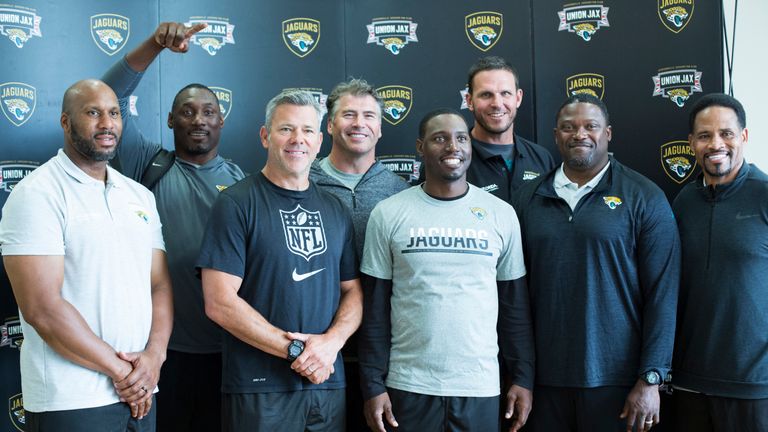 Legendary Jaguars quarterback, Mark Brunell said: "It's great to have American football camps like this in the UK, and we've seen real improvements in the three days we've worked with these young men and women.
"It's been really exciting to see how passionate and committed they are to the game, and it bodes really well for the future of the sport here. I've really enjoyed being a part of it all."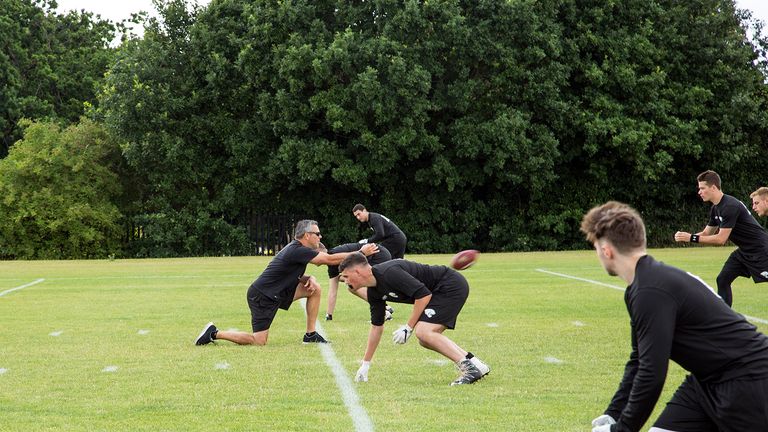 Team GB and London Warriors' Lucie Stewart added: "To be able to have this level of training and access to coaches who have Super Bowl rings, is such a blessing and is integral to developing the talent here, so I'm really excited to be back.
"It is a male dominated sport and I was the only female here last year! This time around I've been joined by fellow women from Team GB and London Warriors so it's great to have them here. We've given the guys a good run on the field, learned from the best in the game and had a lot of fun - We're really grateful to the Jags for the opportunity."
Follow the 2017-18 NFL season with us on Sky Sports and through our website skysports.com/NFL also our app for mobile devices and iPad, or follow our Twitter account @SkySportsNFL
The regular season of home and away matches run from September to December 2017, culminating in PlayOffs from January 6, 2018 and the Super Bowl on February 4, 2018 at the U.S. Bank Stadium in Minnesota to determine the world champion.