Ryan Shazier not likely to be moved from Cincinnati hospital for 24-48 hours
By Andy Charles
Last Updated: 05/12/17 9:53pm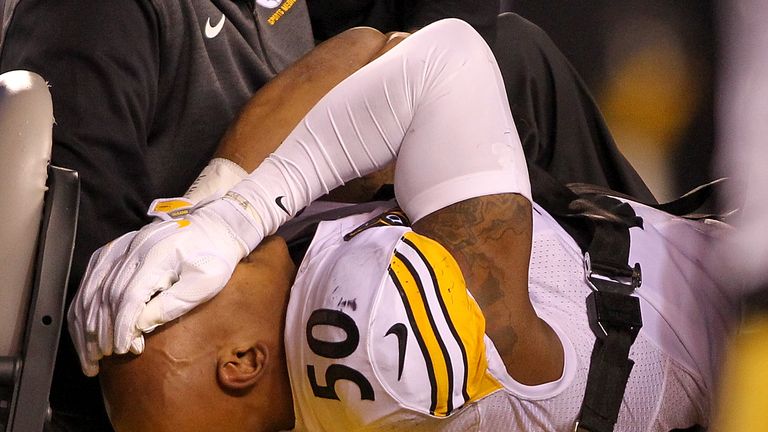 Pittsburgh Steelers linebacker Ryan Shazier will spend at least another day in a Cincinnati hospital for further testing on a spinal injury.
Shazier was one of a number of players hurt in Monday night's brutal clash with the Bengals at Paul Brown Stadium but his injury was the most concerning, leaving him seemingly unable to move his legs.
The Steelers had hoped to take Shazier back to Pittsburgh on Tuesday but that will not happen until Wednesday at the very earliest as doctors continue to treat him.
NFL Network's Ian Rapoport reported that some movement had returned to Shazier's lower extremities, although that was not mentioned in a later update from the University of Cincinnati Medical Centre, where he is being treated by a combination of their neurosurgery department and Steelers medical staff.
Steelers coach Mike Tomlin and president Art Rooney II visited Shazier before returning to Pittsburgh and Tomlin said the 25-year-old was in good spirits and concerned for the welfare of his injured team-mates including close friend Vince Williams.
"Ryan is a legitimate leader," Tomlin said. "He's asking about the guys, Vince particularly. I told him about the guys. We talked about how the game unfolded.
"It was painful to get on that plane but that's life. We realise and understand he's in really good hands and is getting expert medical care. He challenged us to move on with what we need to move on with.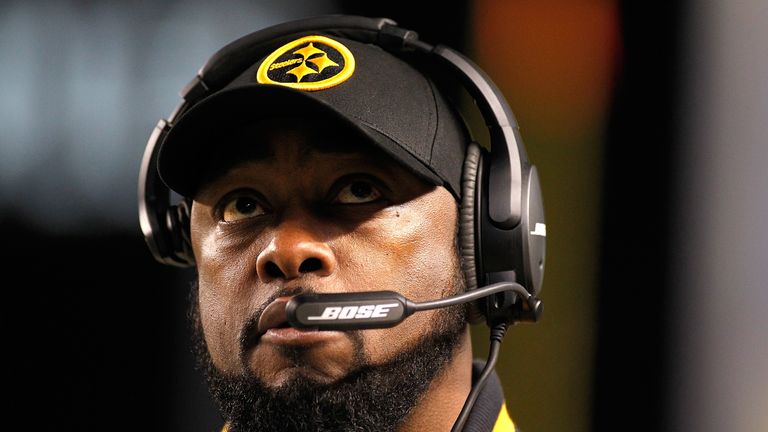 "I've been in football all my life, unfortunately injuries occur, serious injuries occur from time to time, they're capable of shaking you. We all deal with it in different ways."
Later in the game, which ended in a 23-20 win for the Steelers, Bengals linebacker Vontaze Burfict suffered a concussion when he was blindsided by Pittsburgh wide receiver JuJu Smith-Schuster.
Smith-Schuster was served a one-game suspension on Tuesday along with Cincinnati safety George Iloka for a helmet-to-helmet hit on Steelers wideout Antonio Brown.