Jay Ajayi attitude praised by Philadelphia Eagles head coach Doug Pederson
By PA Sport
Last Updated: 30/01/18 11:17pm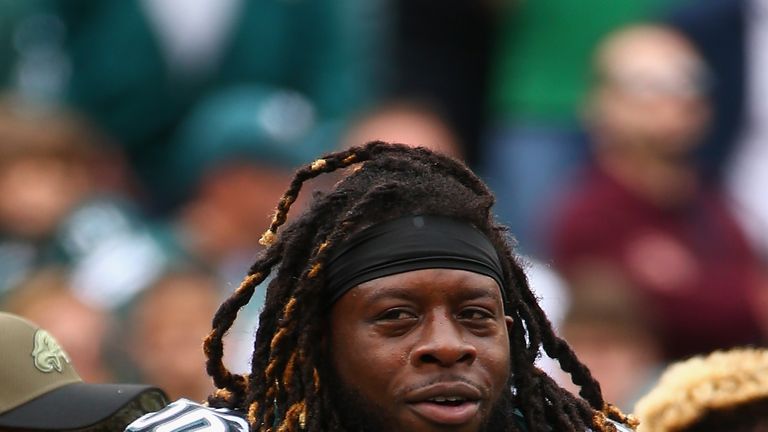 Philadelphia head coach Doug Pederson insists he has encountered no issues with Jay Ajayi's attitude having spoken to him about the Eagles' team culture following his mid-season trade.
Briton Ajayi, who was born in London before moving to America at the age of seven, surprisingly switched teams at the end of October when the Miami Dolphins sent him to Philly in exchange for a 2018 fourth-round draft pick.
Such compensation could have been considered inadequate for the league's fourth most productive running back on the ground in 2016, yet Miami head coach Adam Gase had called himself and Ajayi "hot heads" after the player publicly expressed his frustration when the Dolphins were trounced at Wembley.
However, ahead of Philadelphia's appearance at Super Bowl LII this Sunday, Pedersen said: "I didn't know a ton about Jay having just watched him when he came out of college and as a runner.
"When he arrived, he and I had a conversation. I just explained to him the environment, the locker room he was joining.
"Part of my messaging this year to our team, our players, is about ownership and we're always looking to better our roster and Jay has made us better.
"But our guys embraced him. Our guys said, 'Listen, this is the way we practise, this is the way we do things'. We haven't had any problems out of Jay. He has been awesome to work with.
"He is part of that running back group that has been [really] successful for us this year. It's fun to watch him perform."