Richard Sherman has signed a three-year deal with the San Francisco 49ers
By AP
Last Updated: 12/03/18 4:57pm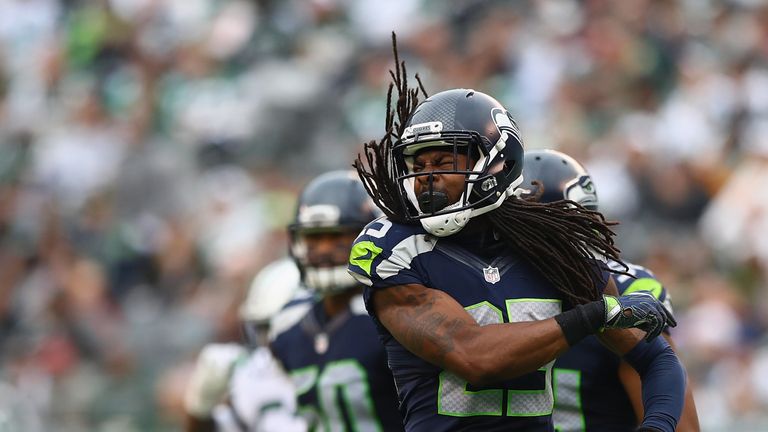 Richard Sherman has joined the San Francisco 49ers on a three-year contract, one day after being released by the Seattle Seahawks.
The deal is worth $39m (£28m) and includes a $5m (£3.6m) signing bonus, according to reports.
Sherman, released on Friday by NFC West rivals Seattle Seahawks, began his first day as a free agent with a visit to the 49ers and the first-time free agent admitted one of the draws of the move was the revenge factor.
"I love the fan base to death, and I loved playing there. It was such a great opportunity. I helped the organisation get to a great place and stay there," Sherman told The MMQB.
"But now it's like I abandoned them. People are out there burning my jersey. Come on. I'm not the one who let me go. They let me go. I didn't abandon anybody."
Heading into the visit, the two sides reportedly were expected to work quickly on a deal if Sherman's surgically repaired Achilles passed inspection.
Sherman ended last season on injured reserve because of a ruptured right Achilles tendon. He had surgery on his left tendon to remove bone spurs in January.
He is expected to be ready for the regular season but could be limited in August for training camp and parts of the pre-season.
Sherman, a three-time All-Pro cornerback with the Seahawks, turns 30 on March 30.
In addition to the 49ers, Sherman said the Tennessee Titans, Detroit Lions, Oakland Raiders, Houston Texans, Tampa Bay Buccaneers and Green Bay Packers were interested in meeting with him. He acted as his own agent during his brief time on the market.
"I don't think any agent in the business could have done a better job of negotiating this contract," Sherman said.
"As long as I'm content with what I'm making, nothing else matters to me. Once I make a Pro Bowl, $8 million the next year is guaranteed for me. It gives me the ability to control my destiny.
"The 49ers have skin in the game. I have skin in the game. In my former contract, no matter what I did this year, nothing would be guaranteed to me next year. I couldn't feel secure in my contract. Now, if I play the way I know I'm capable of playing, I know I'm going to get paid."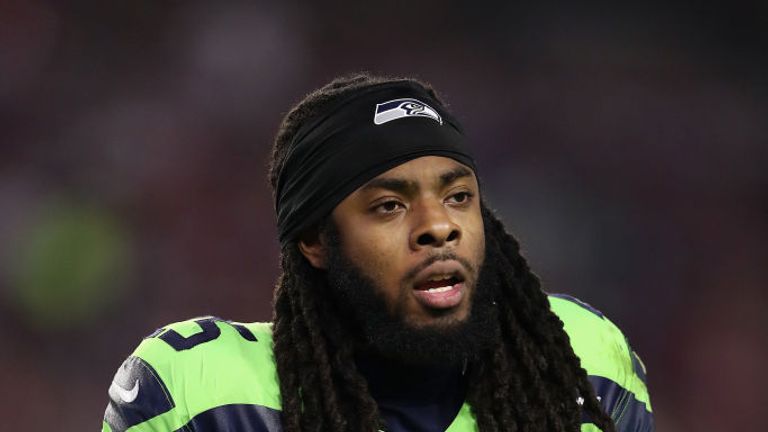 Seattle play the 49ers twice every season in the NFC West. The Seahawks saved $11m (£8m) against the 2018 salary cap by releasing Sherman.
Seattle also traded defensive end Michael Bennett to the Philadelphia Eagles although the deal isn't official until March 14, when the new league year begins.
San Francisco started the offseason by agreeing on a $137.5m (£99m) pact with impending free agent Jimmy Garoppolo.