American Football Expert & Columnist
NFL Free Agency: Neil Reynolds' preview
Last Updated: 23/03/18 12:28pm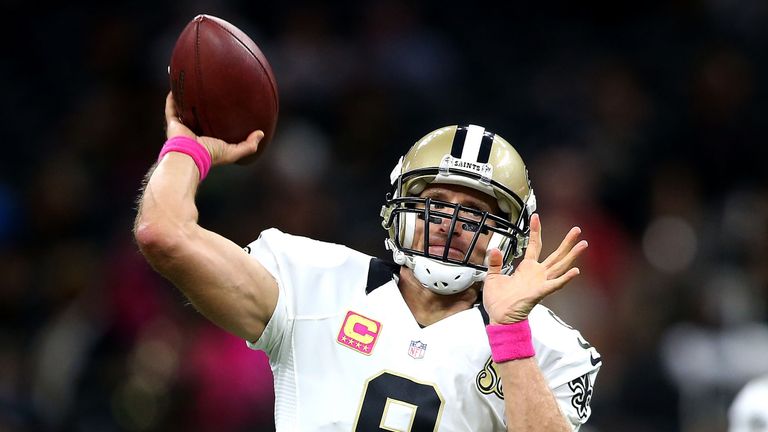 It seems like the green confetti has only just finished falling to the ground at U.S. Bank Stadium - site of Super Bowl 52 and the Philadelphia Eagles' stunning victory over the New England Patriots in February.
But the 32 teams of the National Football League have already turned the page on last season and are ready to plot a new roster-building course in a bid to be crowned champions of the 2018 campaign.
That roster building begins in earnest at 8pm UK time on Wednesday, March 14 as the new league year opens and the free-agency signing period begins - which is pretty much transfer deadline day in reverse!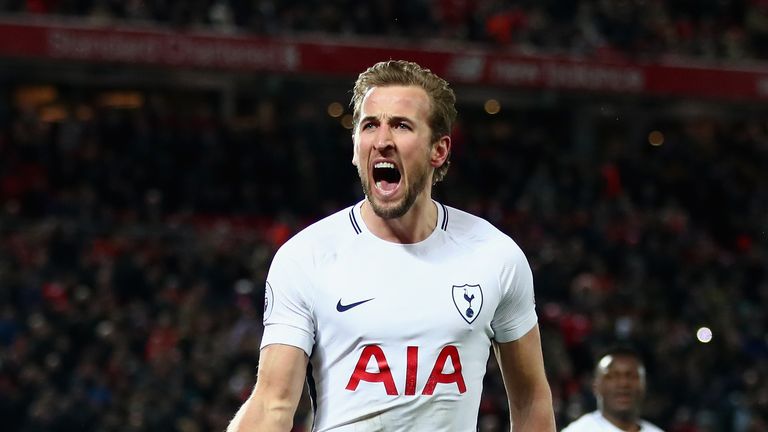 Free-agency sees veteran players who are out of contract hit the open market. In Premier League terms, if a club like Tottenham failed to agree a long-term deal with Harry Kane, the England captain could play out his existing contract and then sign a new one with Manchester City, Arsenal or any other team of his choosing. And Spurs would receive no immediate and significant compensation.
While we are taught to expect the unexpected on NFL Sundays during the season, the same can be said of this week. Literally anything could happen in the coming days.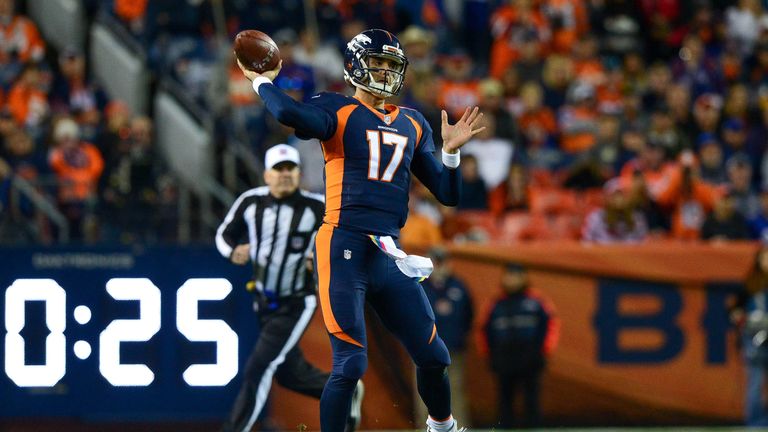 The opening few hours of the new league year can be frantic and filled with headlines. Two years ago, quarterback Brock Osweiler bolted from the Super Bowl champion Denver Broncos to sign a $72 million contract with the Houston Texans. Then last year, Osweiler was traded to the Cleveland Browns, who effectively 'bought' the quarterback's contract in order to acquire Houston's second round draft pick.
Osweiler was barely in Cleveland long enough to pick out curtains for his new house and was cut. He serves as a warning that signing high-profile players in free agency can be fraught with risk.
For every Nick Foles or Alshon Jeffery, there can be some stunning failures (Albert Haynesworth is worth a Google in that regard) and that is why coaches and general managers often point to the NFL Draft being the best way to build a roster. But this coming week is the busiest of the entire off-season and some very famous names will make headlines for a variety of reasons.
Last season's Super Bowl champions, the Eagles, saw 10 of their 22 starters on offense and defense acquired by free-agency. But it should be noted that there is a flip side to that kind of wheeling and dealing and of the 492 players who changed teams in the 2017 off-season, only nine (1.8 per cent) made the Pro Bowl all-star game.
Who is up for grabs?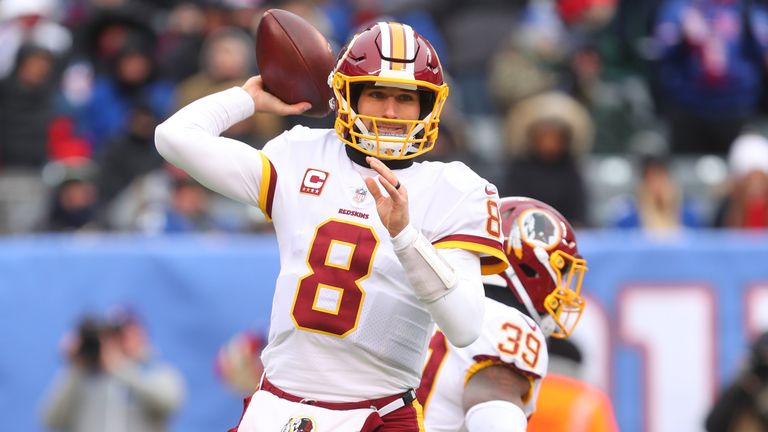 This could be an unprecedented off-season for quarterback activity. Drew Brees (New Orleans) heads the list of passers but it would be a major shock if the sure-fire Hall of Famer is not re-signed by the Saints. But other quarterbacks could strike it rich, including Kirk Cousins (who is set to become the highest-paid player in NFL history), Case Keenum, Teddy Bridgewater, A.J. McCarron and Sam Bradford.
Other prominent players set to hit the open market include wide receivers Allen Robinson and Sammy Watkins, offensive linemen Allen Robinson and Sammy Watkins and effective New England running back Dion Lewis.
My top 10 free agents heading into the opening of the new league year…
| | | | |
| --- | --- | --- | --- |
| 1. | Drew Brees | QB | New Orleans Saints |
| 2. | Kirk Cousins | QB | Washington Redskins |
| 3. | Allen Robinson | QR | Jacksonville Jaguars |
| 4. | Sheldon Richardson | DT | Seattle Seahawks |
| 5. | Andrew Norwell | G | Carolina Panthers |
| 6. | Trumaine Johnson | CB | Los Angeles Rams |
| 7. | Case Keenum | QB | Minnesota Vikings |
| 8. | Nate Solder | T | New England Patriots |
| 9. | Jimmy Graham | TE | Seattle Seahawks |
| 10. | Sammy Watkins | WR | Los Angeles Rams |
Of that list, Cousins is set to command the greatest interest with the Minnesota Vikings, Denver Broncos, New York Jets and Arizona Cardinals leading the charge to secure his services. Cousins should not only become the highest-paid player in league history, he could also become the first NFL player to sign a long-term deal which is 100 per cent guaranteed.
It will be interesting to see where Cousins lands after he told me at the Super Bowl that his decision would be "about winning."
Who is not available via free-agency?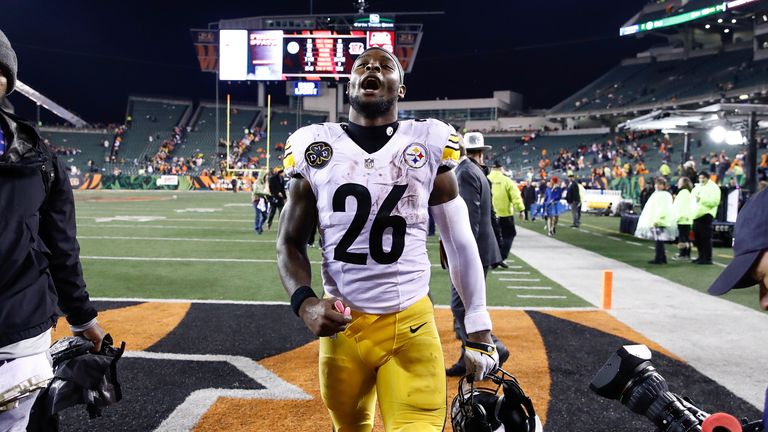 Prominent out-of-contract players who were franchise tagged in order to be kept from reaching the open market include Pittsburgh running back Le'Veon Bell, Dallas pass-rusher DeMarcus Lawrence, Detroit defensive end Ezekiel Ansah, Chicago cornerback Kyle Fuller and Los Angeles Rams defensive back Lamarcus Joyner.
How much money is on the table?
The NFL continues to go from financial strength to strength and this off-season will see the clubs afforded a record salary cap figure of $177.2 million per team.
Here are the five teams with the most cash to splash this year…
Cleveland Browns $113.8 million
New York Jets $89.9 million
Indianapolis Colts $72.2 million
Tampa Bay Buccaneers $71.1 million
San Francisco 49ers $70.1 million
And those with the least amount of money to spend (as of March 9, 2018 and before off-season trades are ratified) are…
Philadelphia Eagles $9.1 million over the proposed cap
Miami Dolphins $7.6 million over the proposed cap
Kansas City Chiefs $3.4 million over the proposed cap
Pittsburgh Steelers $1.0 million
Dallas Cowboys $3.2 million
Any other business?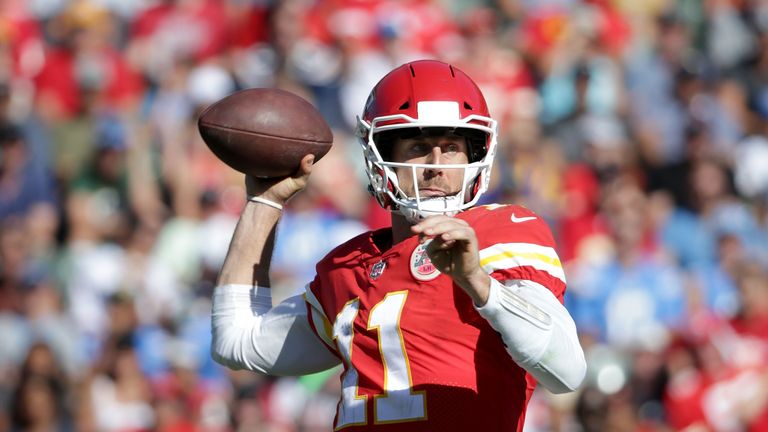 The opening of the new league year does not just signify the beginning of the race to sign free agents. There is a hive of activity at this time of the off-season as the 32 teams wheel and deal in order to get under the salary cap and to free up the necessary financial room to make key free agent signings. That has led to some high-profile trades and releases.
Already in this headline-filled off-season we have seen…
While all of those aforementioned trades have been agreed in principle, they cannot be signed off until the new league year opens on Wednesday night.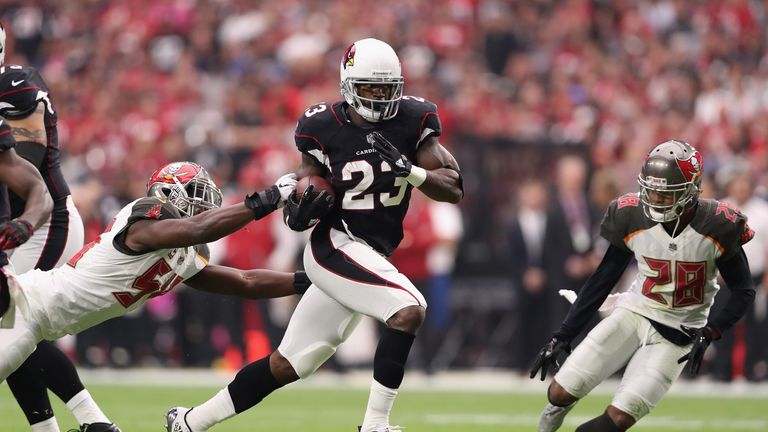 And there will be plenty more big-name casualties ahead of free-agency and within the first few hours, with the Arizona Cardinals possibly moving on from running back Adrian Peterson and defensive back Tyrann Mathieu. There is also a chance the Miami Dolphins part ways with superstar defensive lineman Ndamukong Suh.
There is much to play out over the coming days. Strap yourself in for what should be the wildest week of the 2018 off-season and make sure you join me on SkySports.com from 7.30pm on Wednesday as I live blog through the opening hours of the new league year.
Follow all the news on www.skysports.com/NFL with updates, reports and expert analysis. Follow our Twitter account @SkySportsNFL to join in the conversation.