AFC East preview: New England Patriots, Miami Dolphins, New York Jets, Buffalo Bills
By Keith Jackson
Last Updated: 04/09/18 10:54am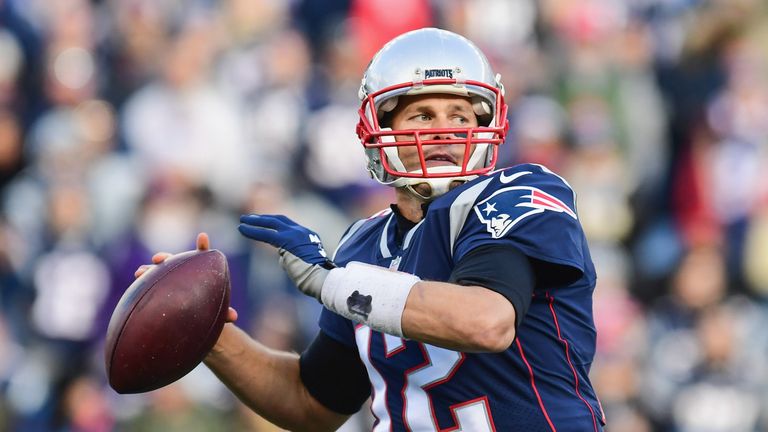 The wait is nearly over and the new NFL season is almost upon us!
The season starts on Thursday, September 6 - defending Super Bowl champions Philadelphia Eagles kicking things off at home against Atlanta Falcons, live on Sky Sports - but, before then, it is time to assess the contenders for 2018.
We are previewing all eight divisions, and here you can find our views on the AFC East, as well as having the chance to cast your vote on who you think will win below...
Click here to read our NFC East season preview
AFC West season preview
NFC West season preview
AFC North season preview
NFC North season preview
AFC South season preview
NFC South season preview
New England Patriots
Head coach: Bill Belichick
Key man: It has to be Tom Brady, as it has been pretty much since 2001! The veteran quarterback might have just turned 41, but there are no signs yet that he has lost any of his immense array of skills. Brady threw for over 4,500 yards last season and his tally of 32 touchdown passes took him within 12 of the 500 landmark for his career. He was unable to add a sixth Super Bowl ring to his collection, despite passing for over 500 yards and three TDs against the Eagles, but he will be confident of atoning for that disappointment this year.
Major additions: Belichick has bolstered his defensive line with the signing of Adrian Clayborn from Atlanta, while Jeremy Hill could be a shrewd addition to the running back committee, arriving from the Cincinnati Bengals. The Patriots look a little short of experience at wide receiver following the departures of Danny Amendola and Malcolm Mitchell, and with Eric Decker and Jordan Matthews both failing to earn a place on the roster. The loss of first-round draft pick Isaiah Wynn for the season is a blow, but running back Sony Michel could provide some explosiveness out of the backfield.
Last season: 13-3 and AFC East champions for the ninth consecutive season. The Patriots went on to book their place in the Super Bowl with a comfortable win over the Tennessee Titans followed by a less-convincing 24-20 victory over surprise-package Jacksonville Jaguars, but the frailties in their secondary were suddenly exposed by Nick Foles and the Eagles in Minnesota.
Prospects: It is hard to envisage anything other than a 10th divisional title for New England, but going deep in the playoffs is likely to be tougher than in previous years due to the increasing strength in depth among their AFC rivals. Much will depend on keeping Brady and Rob Gronkowski fit for the majority of the campaign, but the main focus could be on how the defense responds to a change of coordinator, with Brian Flores stepping up from linebackers coach to replace Matt Patricia.
Prediction: 1st (12-4)
Miami Dolphins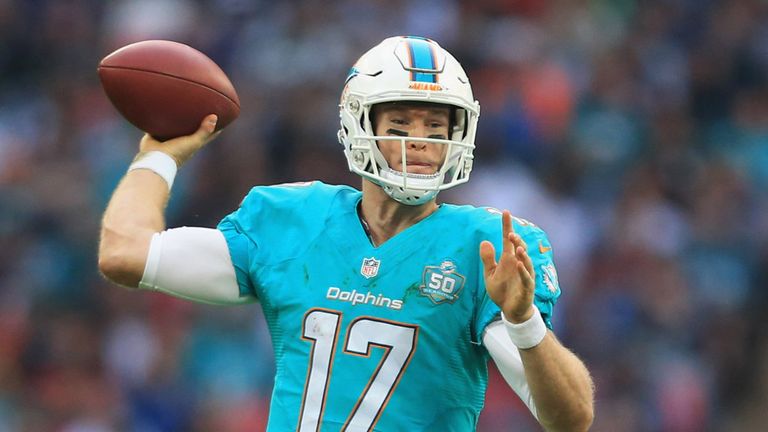 Head coach: Adam Gase
Key man: Ryan Tannehill. With Jay Cutler released, Tannehill has been restored to starting quarterback ahead of what is surely a make-or-break season for the Texas A&M product. The 30-year-old missed the entire 2017 campaign after tearing his ACL in August, but Adam Gase has put his faith in the seven-year pro, with Brock Osweiler as the only viable back-up.
Major additions: Tannehill will welcome the arrival of versatile wide receiver Amendola, while veteran running back Frank Gore comes home to Miami from the Indianapolis Colts and will provide quality support for Kenyan Drake. Second-round Draft pick Mike Gesicki is expected to shoulder a big workload as the team's leading tight end.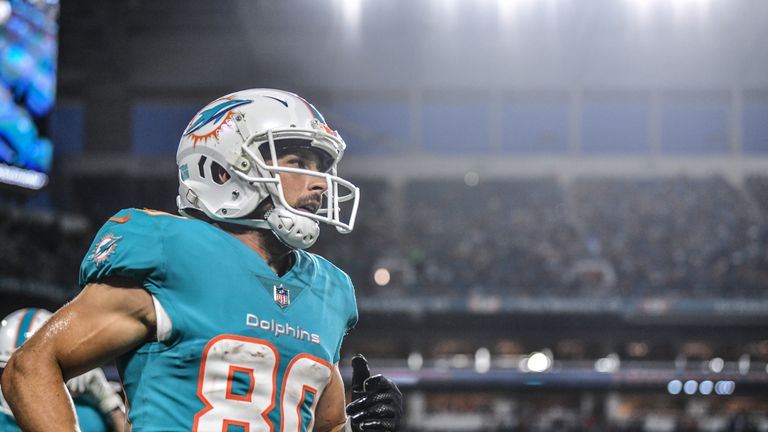 Last season: It was a real mixed bag for the Dolphins last year, including two abject performances against the Baltimore Ravens and New Orleans Saints in which they failed to notch a single point. But there were plenty of positives, featuring a Week 14 victory over New England which kept them in with a slim chance of making the playoffs. But, Miami's season fizzled out with three straight defeats which left them third in the AFC East with a 6-10 record.
Prospects: If they can keep Tannehill away from the treatment table, the Dolphins have a realistic shot at being this season's surprise package, much like the Jaguars last year. Gase has assembled a squad which looks sound in every department, but they need to take advantage of what appears to be a favourable early-season schedule.
Prediction: 2nd (10-6)
New York Jets
Head Coach: Todd Bowles
Key man: The entire offensive line! The Jets gave up 47 sacks last season, Josh McCown was picked off 12 times and the running game also struggled, so Bowles and his offensive coaches need to plug the holes up front and give rookie quarterback Sam Darnold time to weigh up his options downfield.
Major additions: Darnold, who has not long turned 21, will become the youngest quarterback to start in the opening week of an NFL season when he is thrust into the limelight against the Detroit Lions. The No 3 draft pick has been named the starter ahead of McCown and Teddy Bridgewater, who was signed and promptly traded to New Orleans. The signing of cornerback Trumaine Johnson from the Los Angeles Rams should help provide stability in the Jets' secondary, while former Cleveland Browns speedster Isaiah Crowell adds depth to the running game.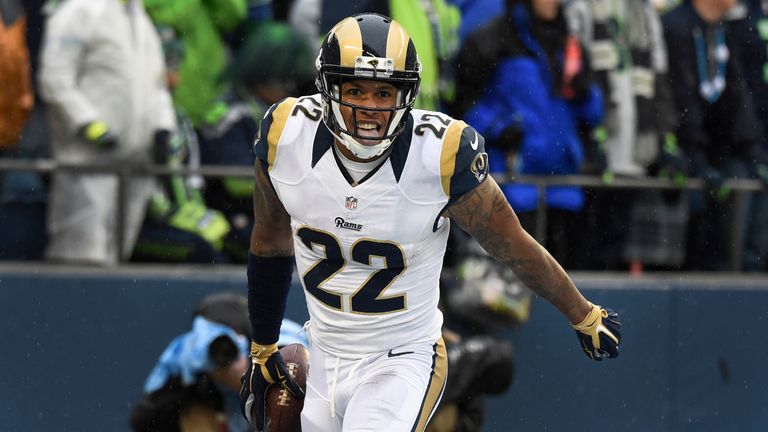 Last season: Bottom of the AFC East with a 5-11 record, winning only one game on the road. The Jets showed signs of encouragement but struggled for consistency in all areas as they lost their last four games of the season.
Prospects: The Jets seem to be a team 'in transition' on an annual basis, and this season is no different. Naming Darnold as their starting quarterback is a bold move and could pay handsome dividends if he can reproduce his record-breaking form at USC. But, another poor start could spell the end for Bowles and, possibly, general manager Mike MacCagnan.
Prediction: 3rd (6-10)
Buffalo Bills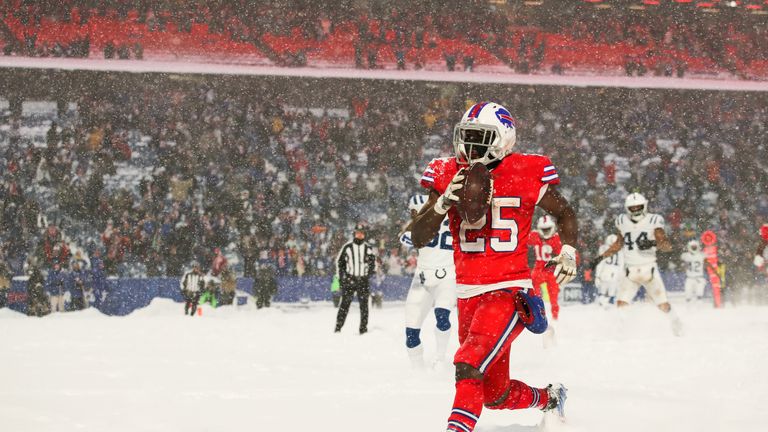 Head coach: Sean McDermott
Key man: LeSean McCoy. The workhorse running back has enjoyed back-to-back 1,000-yard seasons for the Bills and was a key component in helping the team sneak into the playoffs last year. At 30 years old, the six-time Pro Bowler should still have plenty in the tank to give defences another rough ride in 2018.
Major additions: Veteran running back Chris Ivory has been brought in from Jacksonville to ease the workload on McCoy, but the biggest buzz in Buffalo surrounds first-round draft picks Josh Allen and Tremaine Edmunds. The Bills selected Wyoming quarterback Allen with the seventh overall pick but have since named Nathan Peterman as their starter for Week One, but Edmunds is a lock to start at outside linebacker to fill the void vacated by Preston Brown, who led the league in tackles last season but has since vacated to Cincinnati.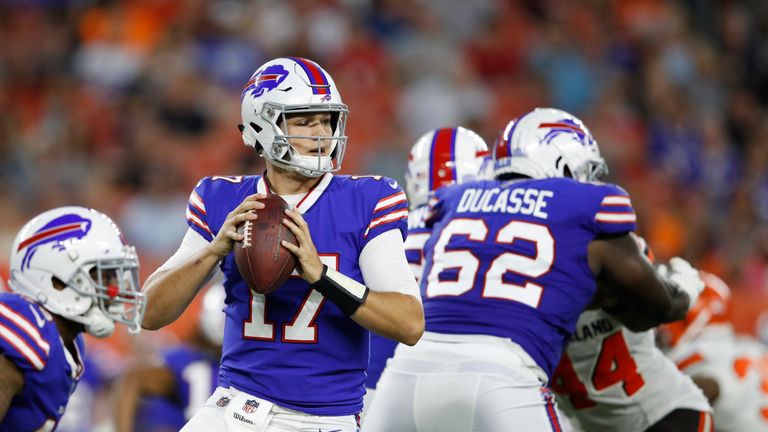 Last season: Second in the AFC East with a 9-7 record, which was good enough to earn a playoff place - ending their post-season drought since 1999! The Bills won four of their last six games thanks to a strong defense and a huge effort from McCoy, but they were one-and-done in the playoffs as they lost a dour battle against Jacksonville, 10-3.
Prospects: It is tough to see how the Bills can repeat their relative success of 2017, and the selection of Peterman as starting quarterback ahead of Allen is a surprise considering Peterman, on his first NFL start last year, was benched after throwing five interceptions in the first half against the Los Angeles Chargers. There could be much chopping and changing in Buffalo over the next four months.
Prediction: 4th (3-13)