NFC East preview: Dallas Cowboys, New York Giants, Philadelphia Eagles, Washington Redskins
By James Simpson
Last Updated: 04/09/18 10:55am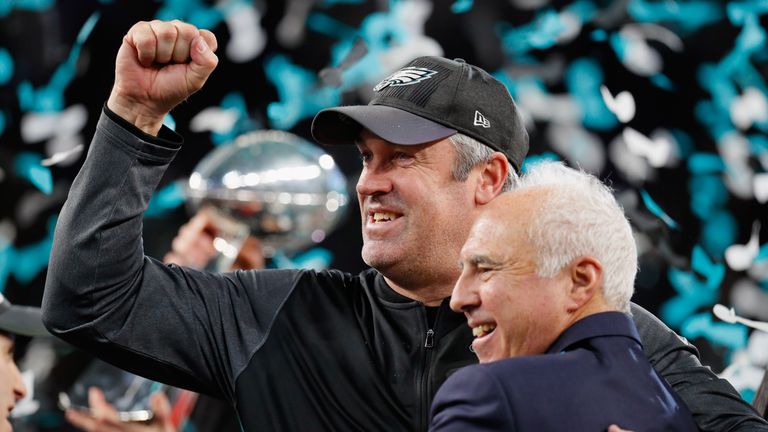 The wait is nearly over and the new NFL season is nearly upon us!
The season starts on Thursday, September 6 - defending Super Bowl champions Philadelphia Eagles kicking things off at home against Atlanta Falcons, live on Sky Sports - but, before then, it's time to assess the contenders for 2018.
We will preview all eight divisions over the coming weeks, continuing here with the NFC East, while you can cast your vote on who you think will win below...
Click here to read our AFC East season preview
AFC West season preview
NFC West season preview
AFC North season preview
NFC North season preview
AFC South season preview
NFC South season preview
Philadelphia Eagles
Head coach: Doug Pederson
Key man: The drafting of quarterback Carson Wentz in the 2016 NFL Draft was a major boon for this franchise, and he was playing at an MVP level last season before suffering a torn ACL in December. His return for Week One seemed certain earlier this offseason, but Pederson has said he still hasn't made a decision on whether Wentz or Super Bowl MVP Nick Foles will begin the year. Wentz's health will be a key part of them making another deep run.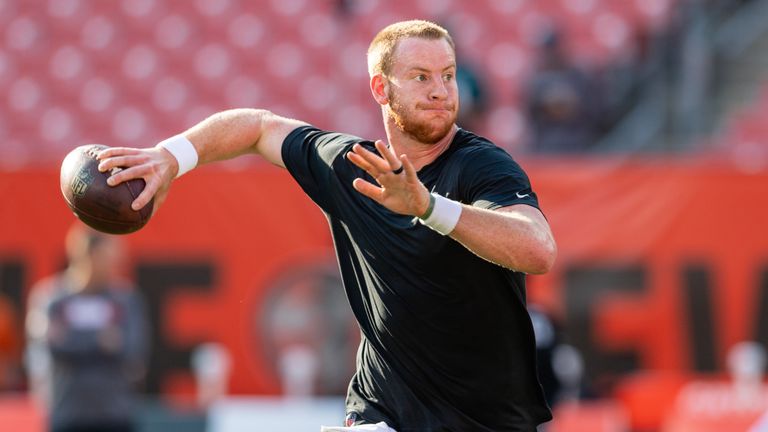 Major additions: The biggest additions to the Eagles will be a group of stars returning from injury. Jason Peters and Darren Sproles are Hall of Fame talents, Jordan Hicks will man the middle of the defense, and Sidney Jones, the team's second-round pick last year, is too good to keep on the bench. In terms of new additions, Haloti Ngata and Michael Bennett fill roles on the defensive line. Veteran speedster Mike Wallace provides another deep threat on the offense, and tight end Dallas Goedert - the team's top draft pick - could be an immediate red zone threat.
Last season: This one is easy: the Eagles won it all. Despite injuries to Wentz, Peters, Sproles, Hicks and more, Philadelphia rode their sophomore star to a 10-2 record before his Week 14 injury. In his absence, Foles started slowly in the regular season but guided the team to a 13-3 finish. He then blew away his playoff opponents with arguably the greatest postseason performance of all time and earned Super Bowl MVP honours.
Prospects: The talent on this team is undeniable, but there are a lot of question marks. Firstly, the Eagles aren't entirely healthy. Wentz, Brandon Graham, Alshon Jeffery, and have missed time over the summer. Philly overcame injuries last season, but can they do it again? Similarly, they lost some key defensive pieces in Beau Allen, Vinny Curry, Mychal Kendricks and outstanding slot corner Patrick Robinson. All that said, the champions' core has been retained, and they are sure to be contenders once again.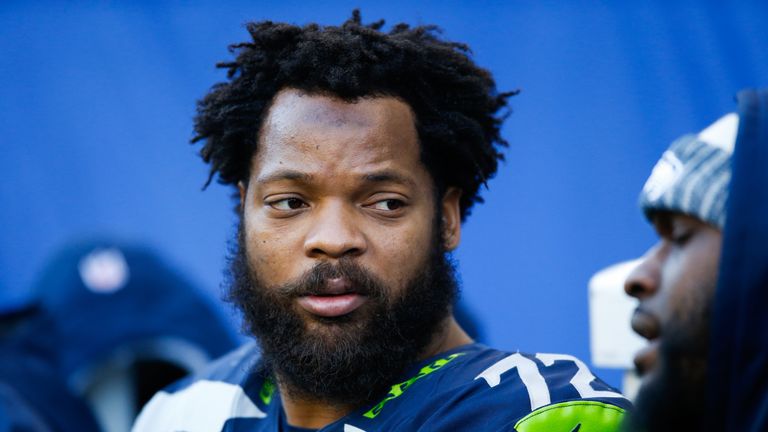 Prediction: 1st (11-5)
New York Giants
Head coach: Pat Shurmur
Key man: It just has to be Odell Beckham Jr, doesn't it? The 25-year-old receiver signed a massive $95m contract on August 28 and approaches his prime as one of the best receivers ever through his early career. Without OBJ last season, the Giants lacked an explosive edge on offense, and he will instantly provide one in the passing game. And in the running game, New York added yet another home-run hitter in the Draft...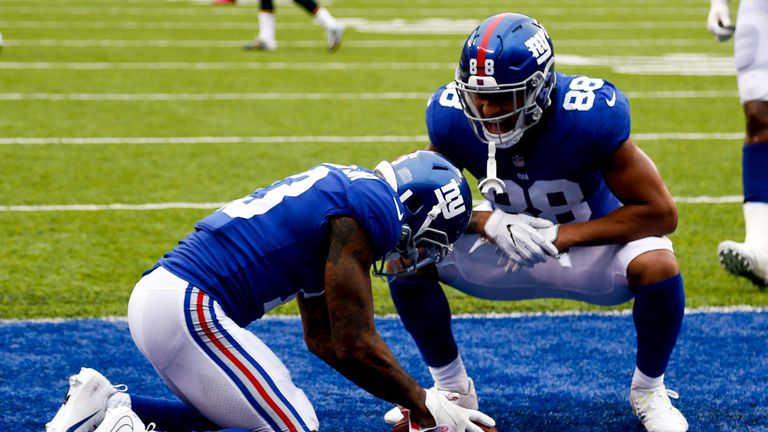 Major additions: Saquon Barkley, the second overall pick, is the star offseason acquisition in New York. How Barkley fares for the G-Men will go a long way to determining how their season ends up. A blistering 39-yard run on his first preseason carry set the tone for what we can expect. In front of Barkley (and quarterback Eli Manning), free agents Nate Solder and Patrick Omameh plus draftee Will Hernandez all add power to the O-line. On defense, the Giants added a ton of defensive backs plus veterans Alec Ogletree (trade) and Connor Barwin (free agent).
Last season: It was an abysmal year for the Giants last season, as their 3-13 record was their worst since 2003. Ben McAdoo seemingly lost the locker room, a string of injuries hit the team including the fractured ankle suffered by Beckham, and an 0-5 start doomed the team early. The positive? Evan Engram's emergence as a top tight end in his rookie season. The 2017 first-round draft pick made 64 catches for 722 yards and six touchdowns.
Prospects: The most influential change is no doubt head coach Shurmur, who comes over from Minnesota boasting many years of experience as an offensive coordinator along with one disastrous head coaching stint in Cleveland.
Last season's Assistant Coach of the Year should be able to make the most of his outstanding playmakers. Assuming Manning can at least play at a competent level, the trio of Barkley, Beckham, and Engram will be tough to defend. The real question is how the defense will transition to a new scheme under defensive coordinator James Bettcher. He comes over from Arizona with a glowing reputation, having coached a tremendous Cardinals defense for three years, but will require his players to learn new roles.
Prediction: 2nd (9-7)
Washington Redskins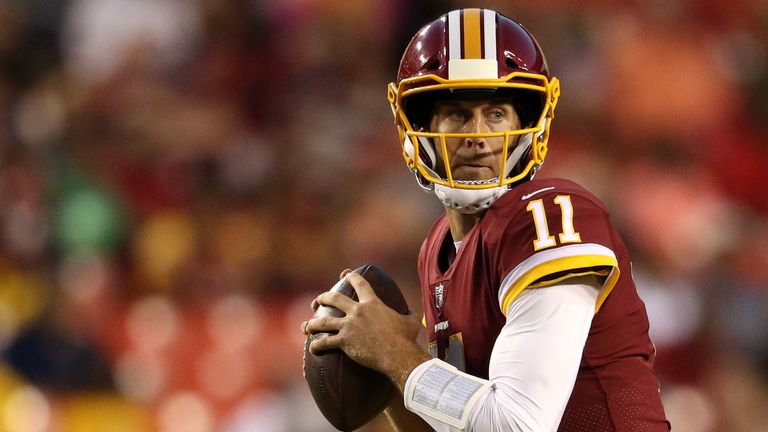 Head coach: Jay Gruden
Key man: The biggest story of free agency was the future of Kirk Cousins. Where would he go after leaving Washington? The Redskins acted early in finding his replacement, trading for Alex Smith from the Chiefs all the way back in January. For all the positive press Cousins gets, his record over the last three seasons was 24-23-1. We'll likely find out this season if he was keeping them from being a losing team or simply wasn't able to elevate them to the next level.
Major additions: Smith was the big one, but the team had hoped rookie running back Derrius Guice would come in and take over the backfield after picking him in the second round of this year's Draft. Unfortunately, he suffered a torn ACL and will miss the entire season. Adrian Peterson, signed late, will receive the carries. Rookie defensive tackle Daron Payne will be a big body in the middle.
Last season: It was a third consecutive middling season for Washington, as they fell to a 7-9 record after finishes of 8-7-1 and 9-7 in the seasons prior. The offense was middle of the road and the defense one of the league's worst. The team had a bunch of nagging injuries throughout the year - especially on the offensive line - but will hope a healthy roster can give them an improved win number.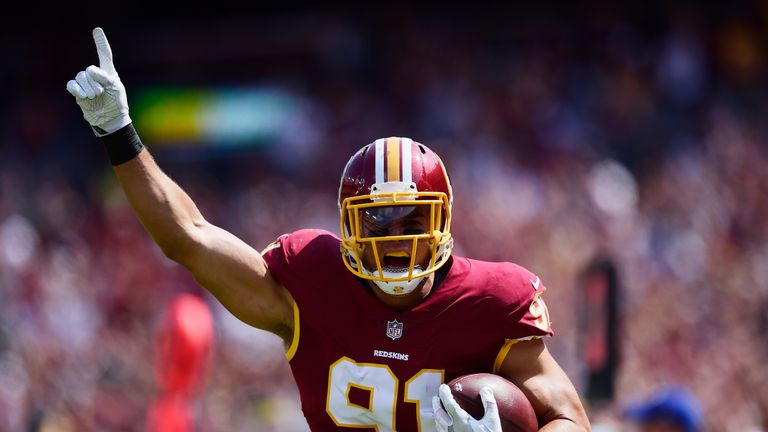 Prospects: The Redskins have, for the most part, kept the same core as last year. They've had a fairly quiet offseason, making little splash in free agency and the Draft, and still have the same head coach and most of their starting lineup. The big question is, of course, what will Smith provide compared to Cousins? Realistically, they are likely to perform similarly to last year.
Prediction: 3rd (7-9)
Dallas Cowboys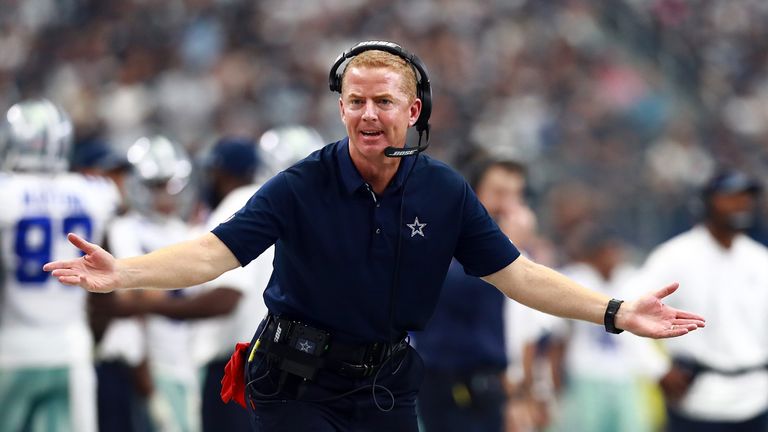 Head coach: Jason Garrett
Key man: In 2017, the Cowboys entered the season not knowing the fate of running back Ezekiel Elliott due to a pending suspension. In the end, it was a major distraction as it was upheld, put on hold, and reinstated enough times to be a distraction. In his rookie campaign in 2016, he led the league with 1,631 rushing the yards as Dallas ran their way to a 13-3 regular season record. They'll need him back and ready to go.
Major additions: The Cowboys got younger this summer. Whether or not that's a good thing is yet to be determined. They had a well-received Draft, snagging linebacker Leighton Vander Esch, lineman Connor Williams, and receiver Michael Gallup. Veteran wideout Allen Hurns should be the team's top receiver, and Tavon Austin adds a dynamic element to the O.
Last season: As mentioned above, Elliott's suspension caused the team problems - and in turn, a couple of wins. They looked good at 5-3 in the first half of the season, but three losses in a row with a combined 22 points in the next three weeks left them scrambling at the end of the year. A 9-7 record was not good enough as offensive line woes and a slight sophomore slump from Dak Prescott meant they missed out on the playoffs.
Prospects: The Cowboys' 2016 success centred around a dominant offensive line and building/retaining early leads. It's uncertain if those ingredients are still there. In place of legends Dez Bryant and Jason Witten, they'll be starting Allen Hurns and Geoff Swaim. There are major question marks on the usually elite offensive line, with Travis Frederick out indefinitely (he was diagnosed with Guillain-Barre syndrome) and Zack Martin missing preseason time with a knee injury. If Dallas don't make the playoffs, Garrett's job is in danger.
Prediction: 4th (6-10)