Lizzy Yarnold realised 'massive dream' in retaining Winter Olympics title
By Sky Sports News
Last Updated: 18/02/18 2:15pm
Two-time Olympic champion Lizzy Yarnold says she realised "a massive dream" in successfully defending the skeleton title with gold in Pyeongchang.
Yarnold became the first Briton to retain a Winter Games title after completing the race in 51.46 seconds on Saturday, beating the track record she set the previous day.
The 29-year-old revealed she came close to pulling out of the Games as she struggled to shrug off a chest infection she continues to recover from, as the enormity of her achievement begins to sink in.
"It was a massive dream that I had," she told Sky Sports News.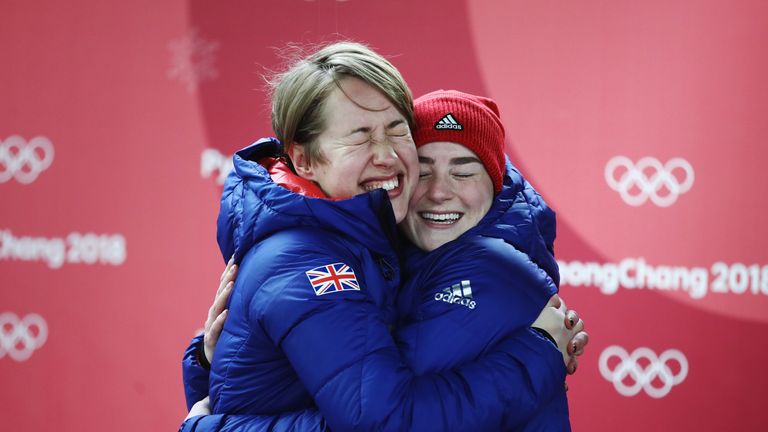 "It's very, very unreal and uncomfortable even saying it. I'm just not used to it yet.
"I also said I intend to win that - to retain my title and win the race - and I really believed I could do it, but you never know what's going to happen on the day."
"I'm just hugely relieved that the race is over. The pressure is off and I can enjoy it."
Team GB team-mate Laura Deas took bronze in the event as Great Britain won three medals for the first time on one day at a Winter Games, after Izzy Atkin took bronze in the slopestyle final earlier.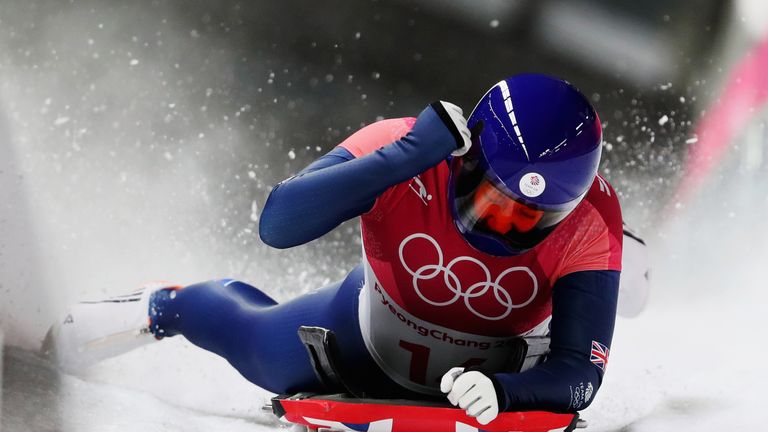 "Enjoying a bit of normality has been wonderful, and sharing it with Laura [Deas] has been awesome," Yarnold said.
"It all just means so much.
"I'm just hugely grateful to the whole team who have helped get me here.
"It's a complete blur. It's really hard to get my head around the whole thing.
"I couldn't have done it by myself and I'm really just thankful to everyone."
Yarnold says she will take time to consider her future and is yet to decide whether she will aim to compete in Beijing 2022.
"At the moment I have no idea either way. I will take time, then just ask me again in a few months," she added.
"It's really just rest.
"The exhaustion of constant training and searching for more time - how can we get better in developing?
"Through all the failures and the mistakes I've made over the past year, it is quite exhausting.
"So now, it's just enjoying the moment and resting."