Billie Jean King and Caitlin Cahow, two openly gay sportswomen, to represent USA in Sochi ceremonies
The United States presidential delegations for the Winter Olympics in Sochi will include two openly gay sportswomen.
Last Updated: 17/01/14 1:34pm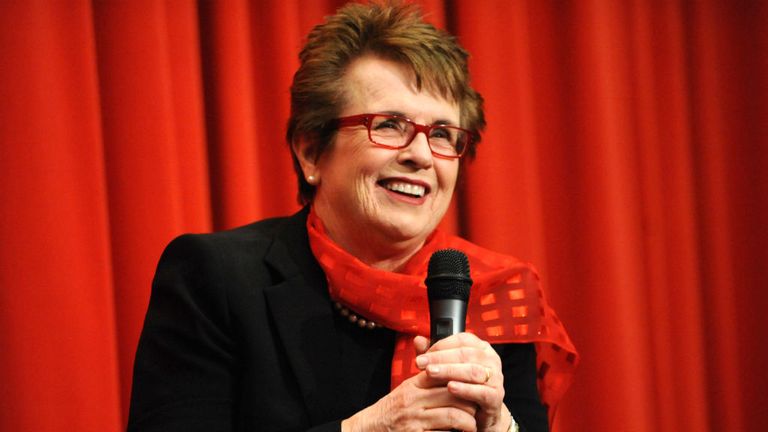 Former tennis star Billie Jean King and two-time ice hockey medallist Caitlin Cahow will attend the opening and closing ceremonies respectively.
Russia's president Vladimir Putin passed a law in June prohibiting 'propaganda of non-traditional sexual relations among minors', which has been widely condemned.
The inclusion of King and Cahow has been viewed as a challenge to the controversial legislation and a White House statement reported by USA Today said the delegation "represents the diversity that is the United States".
The delegation for the opening ceremony will be led by University of California president Janet Napolitano and will also feature Michael McFaul, the United States ambassador to the Russian Federation, deputy chief of staff for policy Robert Nabors, 1988 Olympic figure skating champion Brian Boitano and King.
Closing ceremony
For the closing ceremony, McFaul and Cahow will be joined by five-time speed-skating gold medallists Bonnie Blair and Dr Eric Heiden in a delegation led by deputy secretary of state William Burns.
That means that for the first time, the US delegations will not include the president, first lady or vice-president, with the White House's statement adding that President Obama's schedule will not allow him to travel to Sochi.
Cahow told USA Today: "It's obviously a statement that's being made, but I think it's an incredibly respectful one.
"Basically, the White House is highlighting Americans who know what it means to have freedoms and liberties under the constitution. That's really what we're representing in Sochi and it's not at all different from what's espoused in the spirit of Olympism.
"I just think that we're going to represent what the best America can be. Hopefully, it will unify all of Team USA and send a message of love and acceptance to the world."