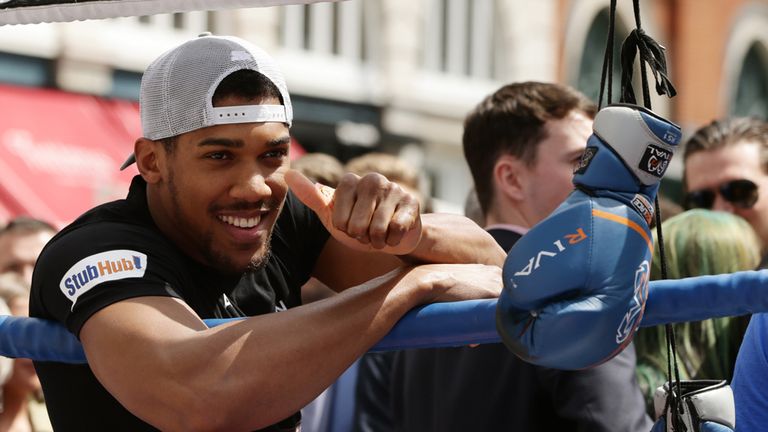 Olympic champion Anthony Joshua has helped the BOA launch its Team GB Rio campaign, one year to the day before the 2016 Olympics.
Joshua won the gold medal in the super heavyweight division at the 2012 Games in London before turning professional just over two years ago.
He is unbeaten in his 12 bouts since and the 25-year-old is now offering guidance to the next crop of British youngsters keen to follow in his footsteps.
Speaking to Sky Sports News HQ, Joshua said: "I'm just giving some guys some advice on what to expect coming towards 2016 as I experienced 2012. Giving them some confidence and hoping everyone gets behind them and gives them the same support we had in 2012."
The Watford-born fighter is confident the boxing team will come good in Rio, and expects Joe Cordina, Muhammad Ali, Joe Joyce and twins Luke and Pat McCormack to be among those contesting the medals.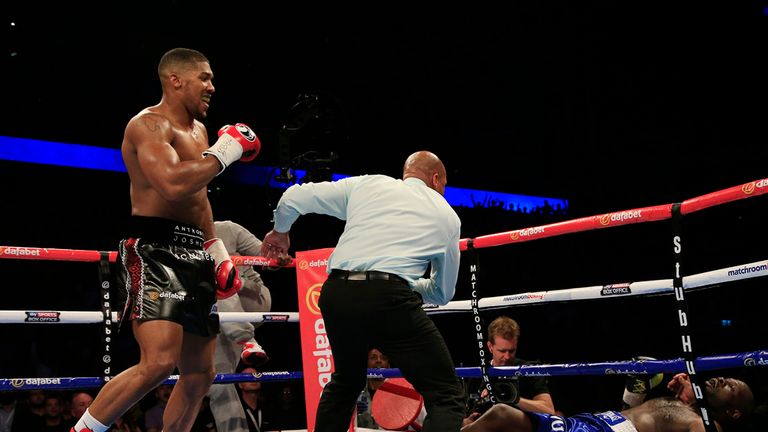 "Well the whole team is spectacular. A lot of us have turned professional now, but the team coming through now you have the likes of Joe Joyce at heavyweight, Muhammad Ali, the McCormack brothers, Cordina from Wales," he said.
"I could mention everyone on the team, but I think you've got to really keep your eyes peeled for these guys that I just mentioned. If there is anyone I haven't mentioned you'll see come 2016 what they are capable of doing.
"They are out in the European Games now and I'm sure they are going to bring some medals back."
Although, Joshua concedes the recent controversy over doping among athletes is a worry ahead of the Rio Games, he believes it will not be an issue for any of the boxers when they arrive in Brazil.
"Well I've never experienced that in my sport, but I think there are always concerns before the games," he said.
"Once the Games start rolling and everyone gets into it, it definitely won't overshadow the entertainment and the sport."