Winter Olympics underway after lively opening ceremony
By Mark Crellin
Last Updated: 10/02/18 5:00pm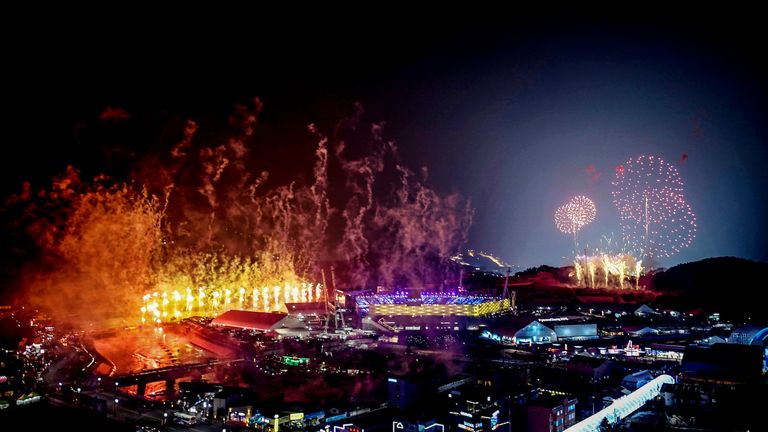 The Winter Olympics are underway after a vibrant opening ceremony in Pyeongchang, South Korea on Friday.
There was a political overtone to proceedings as, in an unexpected show of unity, the sister of North Korea's leader, Kim Jong Un, shook hands with South Korean President Moon Jae-in.
The pair then sat down and watched an elaborate show featuring fireworks, dazzling light shows, sound and human performance - which told the epic story of the Korean peninsula.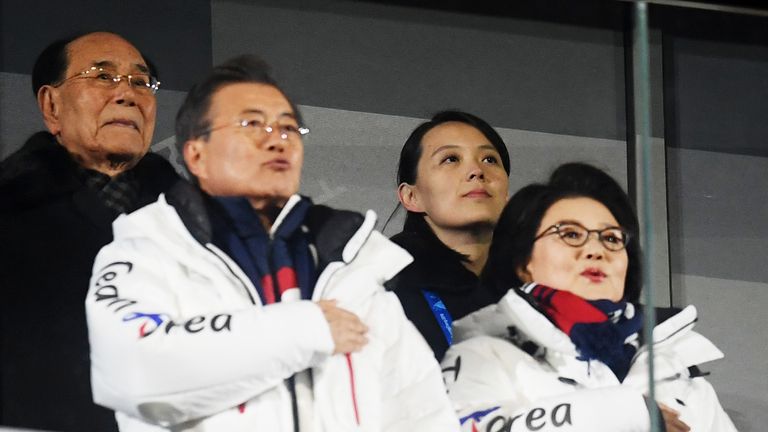 After the pyrotechnics, the competing countries paraded around the arena and the 2014 skeleton gold medallist Lizzy Yarnold had the honour of carrying the Great Britain flag.
Russia has been banned from the Games after systemic doping revelations and the 168 Russian athletes who have been cleared to take part marched behind a neutral flag as the 'Olympic Athletes from Russia'.
There was a huge cheer from the crowd at the end of the parade when a unified Korea team entered the arena, with their flag held by Hwang Chung-gum, of North Korea, and Won Yun-jong of South Korea.
International Olympic Committee President Thomas Bach told the crowd that, by allowing their athletes to march together under one flag at the ceremony, North and South Korea had shown sport's "unique power" to unite people.
He said: "All the athletes around me, all the spectators here in the stadium, and all Olympic fans watching around the world, we are all touched by this wonderful gesture."
Elsewhere, impersonators dressed as US President Donald Trump and Kim Jong Un caused a commotion when they appeared in the stands, only to be thrown out of the event by security staff.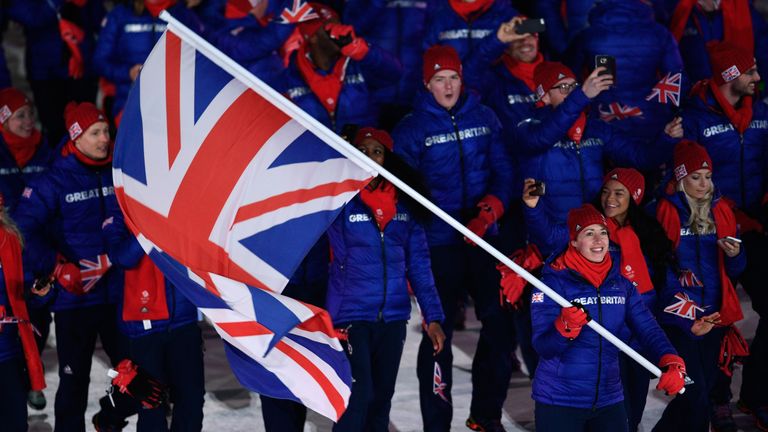 The ceremony's signature moment delivered another flash of unity as two athletes from the joint Koreas women's hockey team climbed the stairs to the cauldron with the Olympic torch.
They then handed off the flame to former Olympic champion figure skater Yuna Kim, who lit the cauldron as the home crowd roared.
The games will take place amid an international standoff over North Korea's nuclear weapons but the North has sent nearly 500 people to Pyeongchang, including officials, athletes, artists and cheerleaders, after the Koreas agreed to a series of conciliatory gestures to mark the games.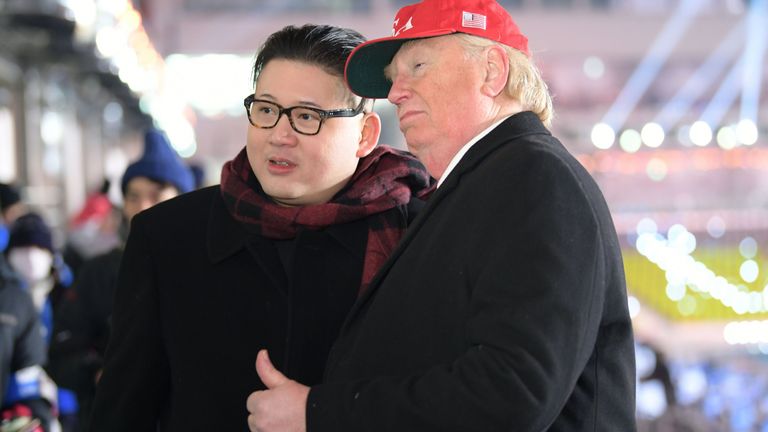 Towards the end of the ceremony, President Moon Jae-in declared the Pyeongchang Games open, kicking off just over two weeks of winter sporting action.
More than 2,900 athletes from 92 countries will compete, making it the biggest Winter Olympics to date.