US Olympic chief executive Scott Blackmun resigns
Last Updated: 28/02/18 9:14pm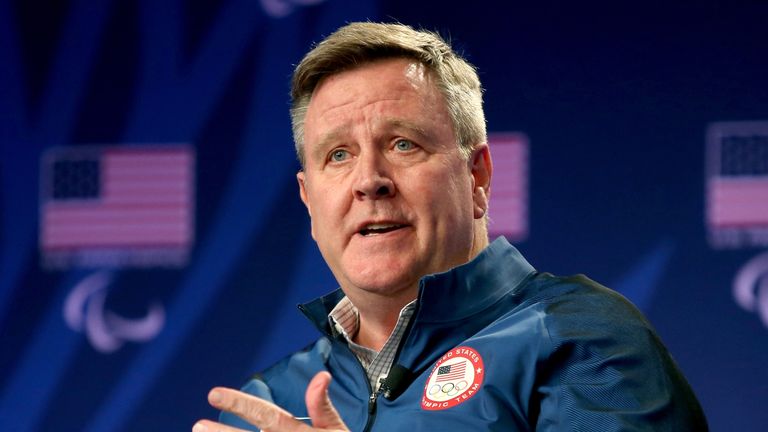 Scott Blackmun is resigning as CEO of the US Olympic Committee after leading the federation for more than eight years, citing health problems as the reason for his departure.
The 60-year-old was diagnosed with prostate cancer earlier this winter, and did not attend the Winter Olympics in Pyeongchang.
He announced his resignation on Wednesday and Susanne Lyons, a member of the board, will serve as acting CEO.
Blackmun leaves the federation amid calls for his departure, including from two US Senators, who said neither he nor the USOC as a whole have done enough to react to sex abuse cases inside the US Gymnastics team.
The USOC is conducting an independent review of when Blackmun and others learned the details about abuse cases at USA Gymnastics and whether they responded appropriately.
Both organisations have been accused of failing to act swiftly when allegations against disgraced former USA team team doctor Larry Nassar first emerged.
In a statement, USOC chairman Larry Probst said: "Given Scott's current health situation, we have mutually agreed it is in the best interest of both Scott and the USOC that we identify new leadership so that we can immediately address the urgent initiatives ahead of us.
"The USOC is at a critical point in its history. The important work that Scott started needs to continue and will require especially vigorous attention in light of Larry Nassar's decades-long abuse of athletes affiliated with USA Gymnastics."
Nassar has been sentenced to up to 175 years for sexually abusing young gymnasts in his care.