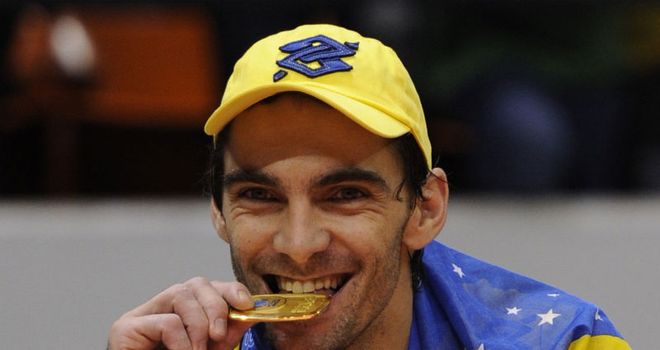 The most famous volleyball player in the world is easy to pick, he is Gilberto Amaury de Godoy Filho, better known as 'Giba'.
Giba plays for Brazil's men's volleyball team and he is the best known player in their all-conquering side, which won virtually every major competition from 2001-2008 until the Beijing Olympic Games.
After losing the final in Beijing Olympic Games some volleyball fans maybe thought the glory run of this team has come to an end.
However, in 2010 Giba's Brazil won the World Championship and reclaimed their world No.1 ranking from Olympic Champions United States.
Born in Londrina, but raised in Curitiba, Giba is also known for passing through many adversities in life. He was diagnosed with leukemia when he was a baby, overcoming the illness to become a national icon.
Until 2010, Giba together with the Brazilian men's volleyball team have won eight South American Championships, eight World League titles, three World Championships and Olympic Gold in 2004 in Athens.
While leading his team to victories Giba has been named for the Most Valuable Player in all major competitions recently; he has been MVP in 2004 Olympics, 2006 World League and 2006 World Championships.
On the top of that Giba was named The Best Male Athlete of the Year in Brazil, which is quite an accomplishment in the football-mad nation.
Loved by volleyball fans all over the world because of his energy and ability to pump up the Brazilian team, Giba is certainly one to watch in London.