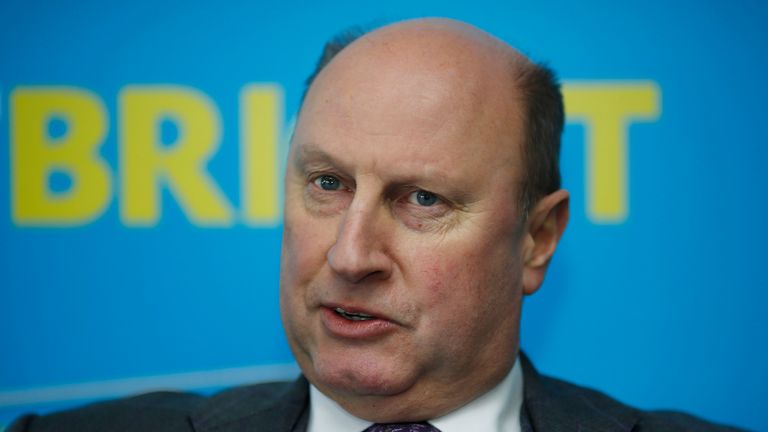 Powerhouse owner Rich Ricci said it was "great to be associated with something I have a real passion for" after he was unveiled as the new executive chairman of internet bookmakers BetBright.
Ricci's silks have become synonymous with the National Hunt scene and he numbers countless favourites for the Festival in March with the likes of Douvan, Faugheen and Min.
Ricci said: "I had interest from BetBright last summer and come on board as an executive chairman in the fourth quarter of last year.
"The interesting thing is it has been founded by technological guys and I just felt that they've built a better mousetrap than others.
"I enjoy mentoring the company and the people involved . It's something I'm really enjoying.
"It's interesting and great to be associated with something I have a real passion for."
BetBright, who have an existing three-year-deal with Cheltenham, will also sponsor the BetBright Cup (formerly the Prestbury Cup), the competition at the Festival based on the friendly rivals between British and Irish trainers.
Victory will go to whichever country wins the most races over the course of the four days and former leading jockey Robert Thornton and Irish TV personality and racehorse owner Hector O hEochagain have been announced as respective team captains for the Great Britain and Ireland teams.
"This is an incredibly exciting time for all British and Irish racing fans," said Ricci.
"The competition between the two nations has never been tighter and the BetBright Cup represents a great opportunity for racing fans to get behind their countries."
Great Britain took the inaugural crown in 2014 and secured a narrow 14-13 success in 2015, with a dramatic victory in the final race of the week.